ELLENDALE, Minn. — When the housing market crashed, Greg Amundson's business ended overnight. Amundson had been a custom home builder on the North Shore for 25 years.
"I'm either going to go bankrupt and be bored or I'm going to come up with something and try to get through this. And that's how it started," Amundson said.
Amundson, who lives in Scandia, describes himself as a "garage inventor" with a desk full of ideas.
He was always frustrated with caulking projects and wanted to solve the problem.
So in 2009, he came up with a design concept for a universal trim product and brought it to BioPlastic Solutions, LLC in Ellendale.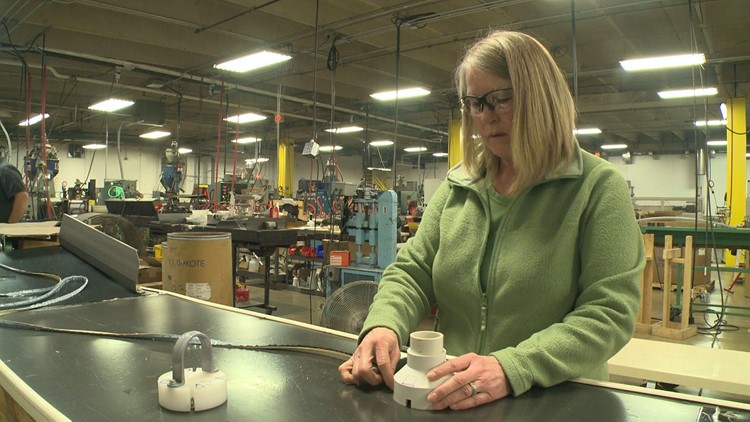 "Greg created the idea and he came to us and said, 'Can we do this?'" said Gary Noble, president and founder of BioPlastic Solutions. "We helped him also perfect how the product worked when it was put in its application simply because of what we did in the process."
Amundson and Noble came up with a prototype within a year but it took more time to figure out how to get the product to stick.
InstaTrim is a flexible, self-adhesive trim strip that can be used to close cracks. It officially launched in 2015 but under a different name, EasyCaulk.
"We had a suspicion that... caulking, related to a project, that the consumer didn't want to even do it. Nobody wants it, nobody likes it, nobody knows how to do it," Amundson said.

It was Amundson's wife, Betsy, who suggested the name InstaTrim.
"I just had an epiphany one day that this is a trim product that does everything. It's not just to replace caulk, it's not just for a bathroom... You can use it on a ceiling corner, a baseboard, thousands of places," said Betsy Amundson, vice president of the company.
The change worked. Sales quickly increased and within the last two years, sales have increased by more than 900 percent. Last year, Walmart chose to sell their product in some of its stores. It's no longer on shelves but you can still find it on Walmart's website.
Amundson said the product can be summed up in three words: Peel, press, perfect.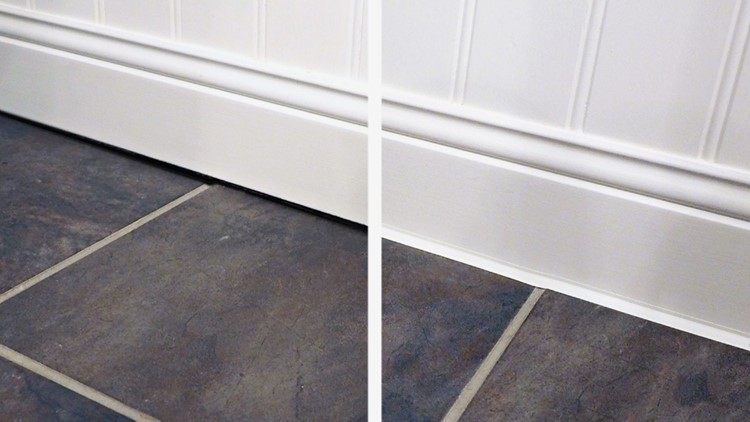 Before applying InstaTrim, the surface has to be clean and dry. Amundson recommends using isopropyl alcohol to wipe down the surface. Peel off the adhesive, apply it onto the surface and press down. It works on almost any surface but will not stick to silicone.
"It's not a super exciting glamorous product but toilet paper isn't either but if everybody needs it, I'd rather have that than the flashy gizmo that's on TV," he said.
"It's a totally different world, working for yourself and it's fantastic. I love it," Betsy said.
Her husband added, "We often times will work 7 days a week; we don't get to take trips but the rewards are huge to go to bed at night and go, 'Oh my god, this is our idea. This is our product. This is our business' is neat."
InstaTrim comes in six colors and can be found on Amazon.com.