ST. PAUL, Minn. - Minnesotans will see newly designed driver's licenses and ID cards beginning August 6.
The Minnesota Department of Public Safety Driver and Vehicle Services division unveiled the new look Monday afternoon as the state moves closer to becoming REAL ID compliant.
The new ID cards are not yet REAL ID compliant. Minnesotans will be able to apply for a REAL ID-compliant card in October 2018 and have two years to obtain one if they choose. That means Minnesotans will be able to use their standard licenses and ID cards for federal purposes, including boarding domestic flights, until October 1, 2020.
REAL ID-complaint cards will feature a star in the upper-right corner.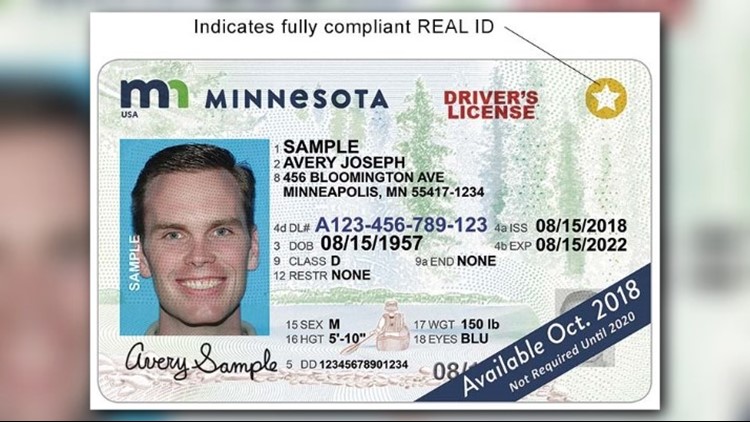 The new look has the State of Minnesota branding and colors and includes the following security features:
A "ghost image" in the lower right corner is a repeat image of the cardholder's portrait.
A multi-colored and intricate background featuring the Mississippi River, a canoeist and a pine forest.
An image of a walleye embedded into the card stock that can be observed by holding the card up to a light source.
Cards for those under the age of 21 will be vertical, making it easier for businesses to identify those not legally able to purchase alcohol.

Minnesotans will be able to use their current license or ID card until the expiration date on the card. The cost for Minnesotans to apply for or renew a license will remain the same.