OWATONNA, Minn. — The Minnesota Department of Transportation says Interstate 35 is back open in southern Minnesota after a blizzard shut down the long stretch from Owatonna all the way to the Iowa border.
Southern Minnesota and parts of the south metro were under a blizzard warning, and are still being impacted by blowing and drifting snow.
Some highways in southwestern Minnesota remain under a no-travel advisory. Travelers can check 511mn.org for changes. MnDOT urged drivers on Monday to remember that even if a road is not closed, travel can still be extremely dangerous.
The Minnesota National Guard rescued stranded drivers for 33 hours straight beginning Saturday evening. About 200 people spent Sunday night at the Owatonna National Guard Armory, and another 50 at the Armory in Albert Lea.
Guard soldiers used a vehicle called a "SUSV" which has tracks instead of wheels and is able to drive on top of snow drifts instead of trying to blast through them.
Some of the stranded drivers were trying to cover short distances, like a few dozen miles to Waseca.
"I just hit a drift that was so big I couldn't break through it. With the wind as bad as it was and the snow as bad as it was, there was no way to walk any sort of distance. The two sergeants that were driving it they had to help me into it because I was so cold and numb," said Matthew Fiedler from Waseca.
More than 100 stranded people remain at the Owatonna armory Monday afternoon, and they may be forced to spend the night there again.
The Iowa Department of Transportation re-opened southbound I-35 at noon, but northbound will remain closed for the time being.
The DOT still warned that travel will be difficult on the roadways that are opened.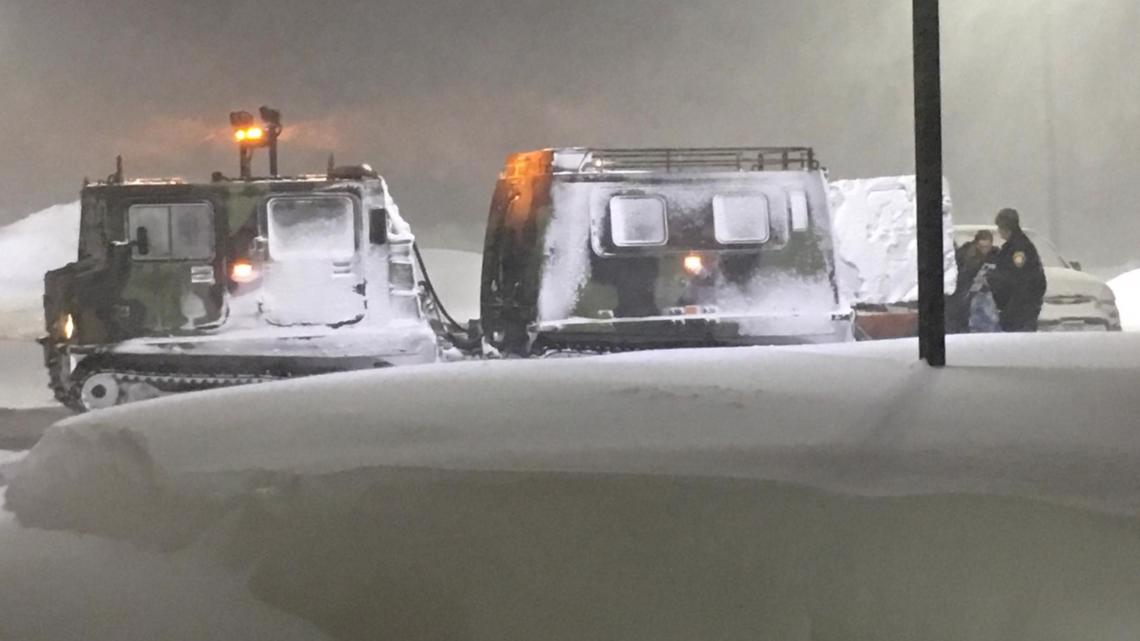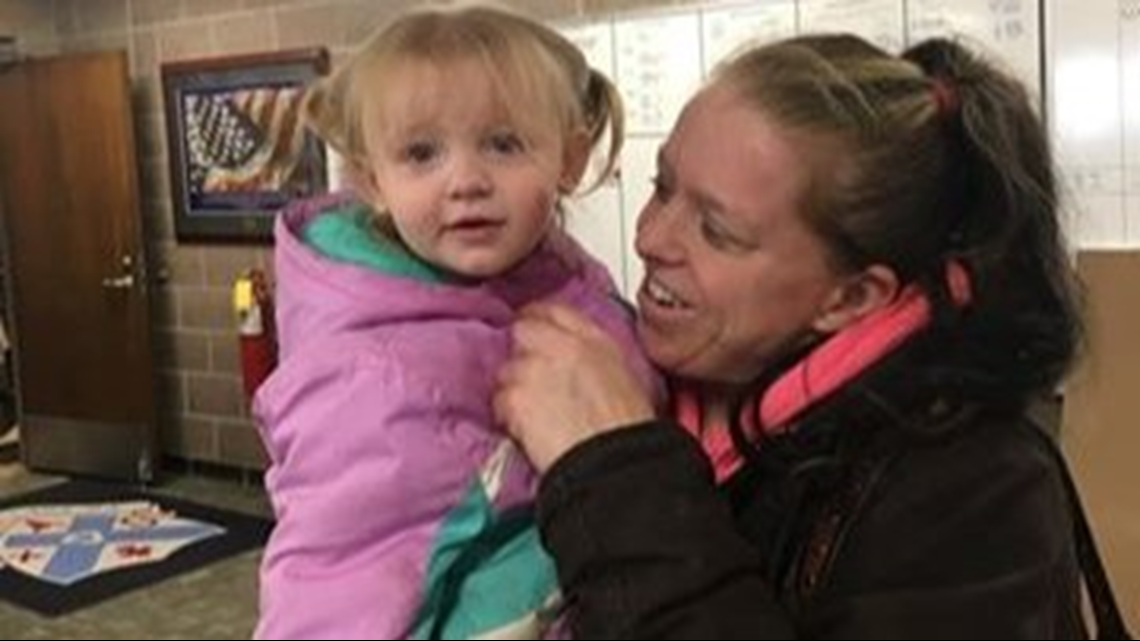 The Trinity Lutheran Church is being opened as a second shelter for stranded travelers in Owatonna.
The storm is affecting more than just areas of Minnesota. It is also causing traffic issues in Wisconsin.
Authorities say one person is dead and several others injured after a pileup on an interstate in east-central Wisconsin.
The crash happened Sunday amid whiteout conditions on southbound Interstate 41 near Neenah. The Winnebago County Sheriff's Office confirms one fatality and says several other injured people have been taken to hospitals.
WBAY-TV reports Neenah police said buses were being used to get people off the highway and to safe locations. The highway remains closed in that area. Authorities are asking drivers to avoid the area.
The National Weather Service says Lewiston and Kellogg got a foot of snow overnight. Rochester and Wabasha were hit with 11 inches. Other cities' snowfalls: Austin and Winona got 10 inches, Albert Lea with 6 inches, Red Wing with 5.5 and Burnsville with 2.8 inches.
Minneapolis and Saint Paul both declared snow emergencies at the same time, just before 1 p.m. Sunday, both taking effect at 9 Sunday night.
MnDot also reminded drivers to obey certain road rules when driving during a storm:
Stay alert for snowplows, which turn or exit frequently and often with little warning. They also may travel over center lines or partially in traffic to further improve road conditions
Stay back at least 10 car lengths behind the plow. Don't drive into a snow cloud
Slow down to a safe speed for current conditions
Turn on your headlights and wear your seat belt
Turn off the cruise control
Be patient and remember snowplows are working to improve road conditions for your trip
Don't drive distracted