Hear from Holstine on Sunrise at 6 a.m. Monday and later on the KARE 11 Facebook page at 7 a.m.
BLOOMINGTON, Minn. - Education Minnesota named its Teacher of the Year award Sunday afternoon at its annual event in Bloomington.
The prestigious honor goes to Kelly D. Holstine, an English teacher at Tokata Learning Center in Shakopee.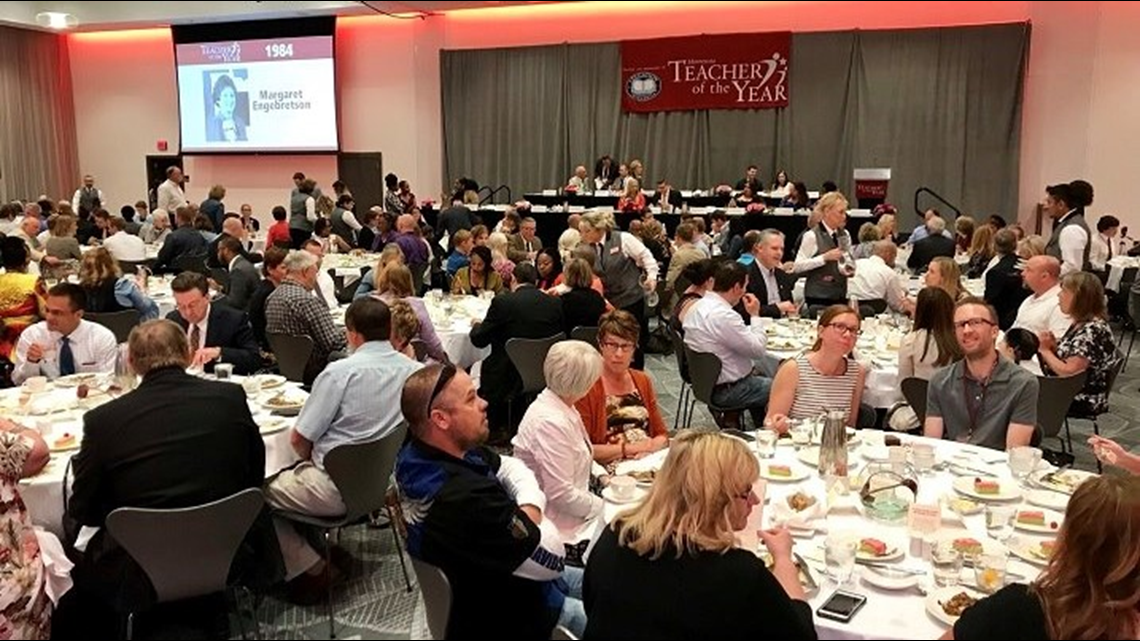 Holstine has been teaching at Tokata since 2012 and teaching in Minnesota since 2007.
"It is true that our population can consist of students with varying abilities and temperaments, but these same students are also some of the most creative and brilliant humans with whom I have ever worked," Holstine said in a press release. "And, without fail, the students who arrive angry, sad, hurt and/or scared reveal their vulnerability, brilliance and beautiful selves when they feel safe and valued."
She holds a bachelor's degree from UMass and a master's degree from Augsburg College.
Tokata Learning Center is an Alternative High School that serves grades 9-12 in Shakopee and surrounding areas