MINNEAPOLIS - The Minneapolis police officer who shot and killed a woman who called 911 has been identified by the attorney who is representing him.
According to Tom Plunkett, the officer has been identified as Mohamed Noor. Plunkett said his client feels badly for the family of Justine Damond.
In a statement, Plunkett said Noor came to the United States at a young age and considers being a police officer a calling.
"He joined the police force to serve the community and to protect the people he serves," the statement reads.
Full statement from Tom Plunkett, attorney for Mohamed Noor, MPD officer who shot and killed #justinedamond pic.twitter.com/Y1hX58WoYw

— Kent Erdahl (@kenterdahl) July 17, 2017
Plunkett said his client would like to say more and will at a later time but wants to respect the privacy of the family and the ongoing investigations.
Noor joined the Minneapolis Police Department in March of 2015 and was later celebrated as the first Somali officer for the 5th Precinct. He graduated from Augsburg College in 2011 with a degree in business administration.
Confirmed through police sources the MPD officer who killed Justine Damond is Mohamed Noor, who joined the force in March 2015. pic.twitter.com/85luKmVQse

— Lou Raguse (@LouRaguse) July 17, 2017
In May of 2016, Minneapolis Mayor Betsy Hodges recognized Noor, calling his assignment a "wonderful sign of building trust and community policing at work."
Noor is currently on paid administrative leave, along with the other officer that was on scene. The second officer has been identified as Matthew Harrity, according to his attorney Fred Bruno.
Bruno said Harrity was driving the squad car and Noor was in the passenger seat. Police sources tell KARE 11 Noor reached across Harrity and fired several shots out the window, striking Damond.
When Noor opened fire, his partner was "stunned," according to the source.
Just learned Officer Noor "went to Augsburg college and is well respected person in the Somali community."

— Lou Raguse (@LouRaguse) July 17, 2017
Noor has two open complaints against him from 2017 and one from 2016.
The BCA released a statement on Monday saying no weapons were found at the scene of the shooting. They say interviews with the officers have been requested but have not yet been completed.
The woman killed was identified by family, friends and clients as 40-year-old Justine Damond, a spiritual healer from Australia, who was also a bride-to-be. The BCA says the Hennepin County Medical Examiner's Office has conducted its autopsy and will formally release her identity and cause of death, once all family notifications have been completed.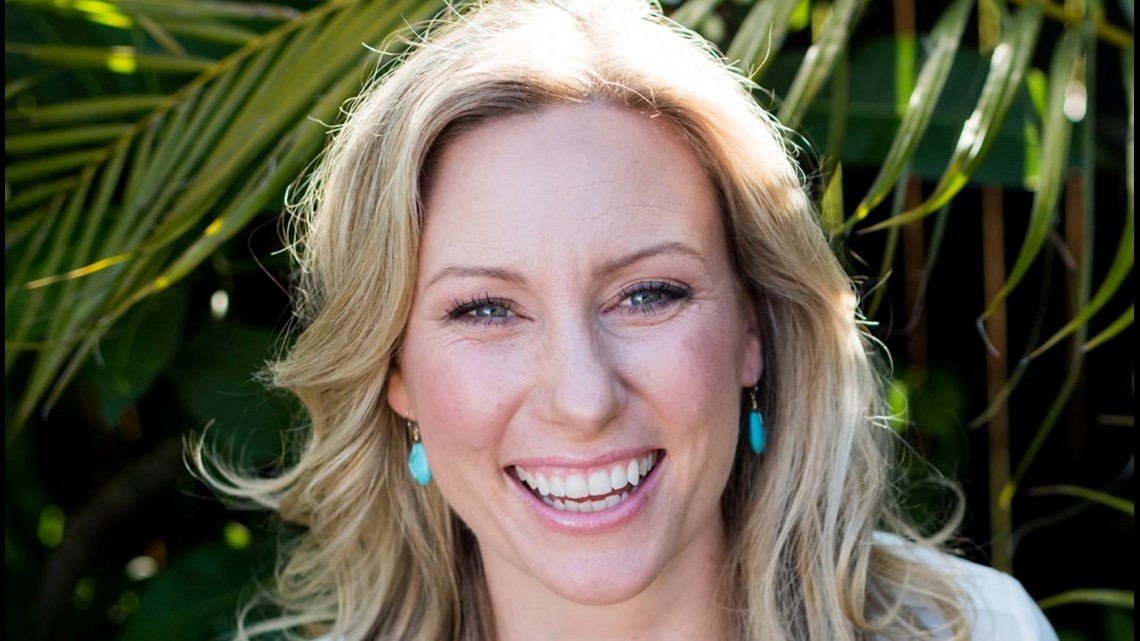 Damond's family says she initially called 911 after hearing a noise in a back alley.
The son of Damond's fiance said in a Facebook live video Sunday that, "My mom is dead because a police officer shot her for reasons I don't know, and I demand answers."
In a news release, authorities said the officers were responding to a call of a possible assault, just north of the 5100 block of Washburn Avenue South, just before 11:30 p.m.
They say an officer fired his weapon and killed the woman but many questions remain.
No video of the incident has surfaced.
According to the news release, "The officers' body cameras were not turned on at the time and the squad camera did not capture the incident. Investigators are attempting to determine whether any video of the incident exists."
The BCA reiterated that it does not determine whether a law enforcement agency policy was violated -- that decision will be reviewed through the department's internal affairs process.
Minneapolis Police Chief Janee Harteau released a statement Monday afternoon saying, "This is clearly a tragic death."
She said there are a lot of unanswered questions -- many of which she's pushing to get the answers to as quickly as possible.
Statement from @ChiefHarteau Regarding Officer Involved Shooting pic.twitter.com/9FHNAckoHh

— Minneapolis Police (@MinneapolisPD) July 17, 2017
Hennepin County Attorney Mike Freeman said he expects to receive the BCA findings, once completed, to determine whether either officer should be charged in Damond's death.
Freeman wouldn't comment on the broader case, which is being investigated by the state. But he says both officers should have switched on their cameras when they were approached by Damond in the alley.
The investigation into Damond's death continues.