MINNEAPOLIS - Melodee Strong, a Visual Arts Teacher at Franklin Middle School in Minneapolis, says there's a lot of love in these hallways - especially for Minneapolis police.
"I think it's pretty cool that officers take time out of their job to hang out with us and paint," said 8th-grader Jacob Butler.
It's part of a new program called "Mural Squad," helping police build relationships with students.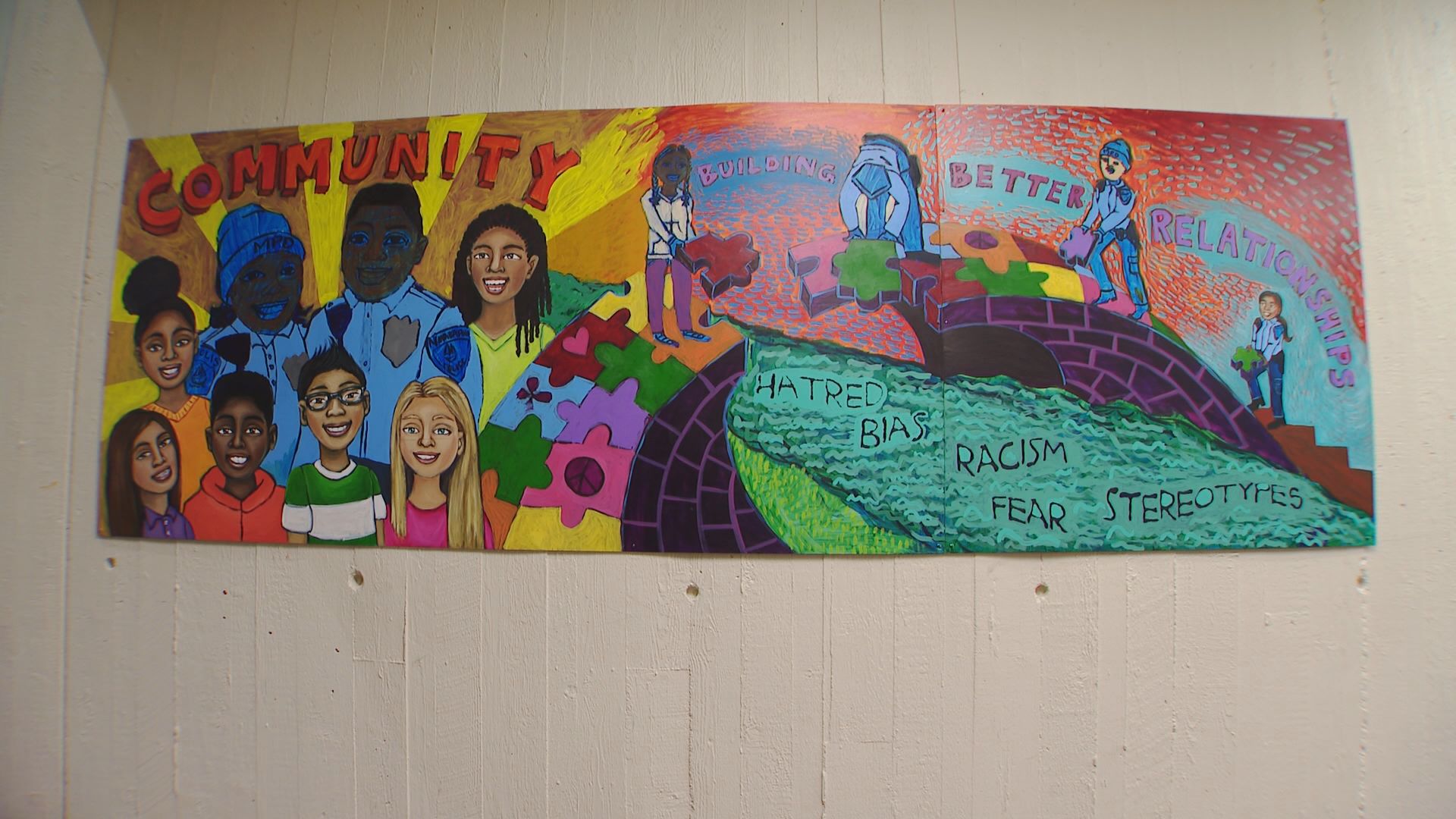 "I mean, we've had some incidents here in Minnesota that have caused conversations amongst teachers and students, among parents and students," said Strong.
There are 14 students in the after-school program, many who say their perception of police before joining the squad wasn't great.
"Our community sees the police as the bad guys or the people we can't trust that we're always afraid of," said 7th-grader Kiera Griffin. "Mural Squad helps us see cops in a different way that we don't see in our community."
These Minneapolis Police Officers say they're gaining insight, too. They hope by sharing each other's stories, they will have a much better understanding and can change perceptions.
"We get to paint a picture of what we see on both sides and put that together and bring unity to the students and law enforcement," said Minneapolis Police Officer Yolanda Wilks. "It's not just a one-sided idea. It's us coming together, building that trust together."
Franklin Middle School's "Mural Squad" is the only one of its kind in the district.
Strong says it is a very low-cost program and she would love to see more schools adopt it across the state to help improve community-police relations.