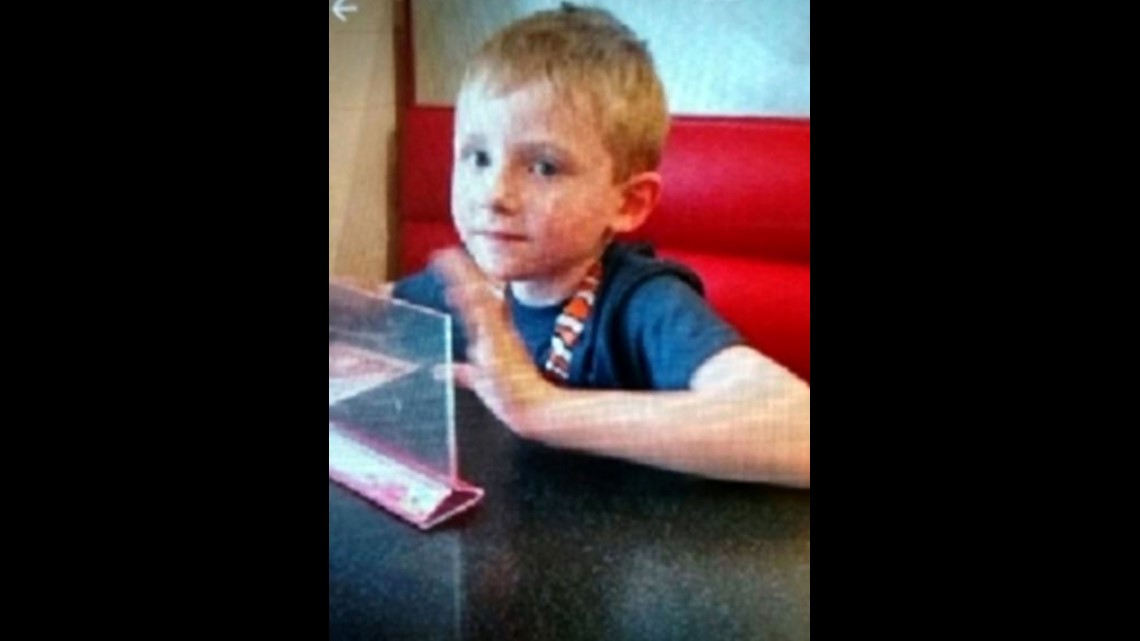 GASTONIA, N.C. — Search crews found a body Thursday that they believe to be a 6-year-old autistic boy who ran off from his father at a park, police said.
The body was found around 1 p.m. ET Thursday about 4 miles from the park where Maddox Ritch of Gastonia last was seen, according to a statement from police in this city about 25 miles west of Charlotte, North Carolina. The North Carolina Office of the Chief Medical Examiner will make the determination on the identity of the remains.
Maddox ran off Saturday as he, his father and a friend were walking along a paved trail in Rankin Lake Park, said the boy's father, Ian Ritch. Maddox had disappeared before his dad could catch up to him.
Both parents went before the media this week to plead for any information that would lead to the discovery of Maddox. On Wednesday, Ritch appeared on national television and at a news conference to repeat the pleas.
Maddox was 25 to 30 feet away before he broke into a sprint just as a jogger passed them. Ritch said he is a diabetic and because he has neuropathy in his feet, he has trouble running.
"He likes running," Ritch said of his son. "I couldn't catch up with him. I feel guilt for letting him get so far ahead of me before I started running after him."
Ritch said the boy looked back at him and laughed, adding that he would slow down and then speed up again. With the help of the friend, Ritch searched for his son but couldn't find him.
"He usually runs but will stop to give me a chance to pick him up," Ritch said.
Park personnel also joined in the search but also didn't see Maddox. After an hour, Ritch called 911, saying he delayed that call because he thought he would find his son and hoped he would have no reason to call police.
Contributing: The Associated Press. Follow WCNC-TV, Charlotte, N.C., on Twitter: @wcnc