The world's Airbus A380 fleet
Yes, that was an Airbus A380 at Denver International Airport on Sunday evening.
An Air France A380 flying from Los Angeles to Paris Charle de Gaulle diverted to the airport on Sunday evening after a unspecified "medical issue" was reported onboard.
The diversion marked the first time that an A380 – the world's largest passenger aircraft – has ever landed at Denver, according to airport officials.
Currently, no airline flies the A380 to Denver as part of their regular schedules there. But the airport did take the opportunity to not-so-subtly suggest it would be happy for that to change.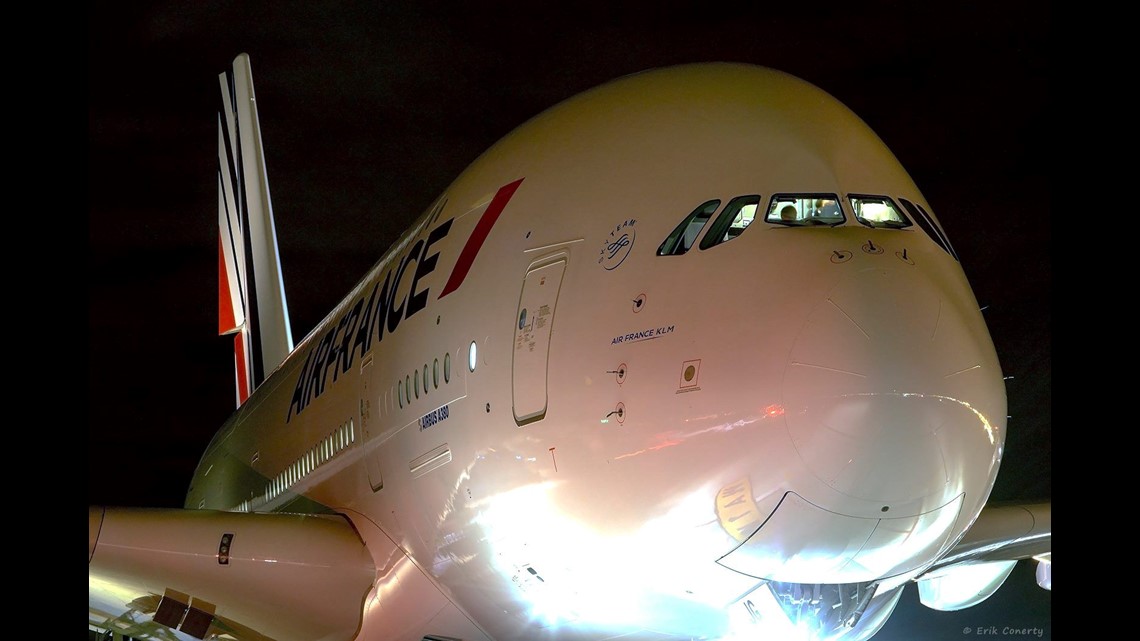 "The aircraft … landed and departed on DEN's longest runway, which also happens to be the longest commercial runway in North America," the airport said via its Facebook page. "We have gates to accommodate an aircraft this size, so we're ready when an airline wants to begin A380 service in DEN."
Fourteen passenger airlines fly the A380, with most of those in Asia and Europe. No carrier in the Americas has the jet, though there are two carriers serving Denver that have A380s in their fleets (British Airways and Lufthansa).
Other carriers that have A380s in their fleets are Air France, Asiana, China Southern, Emirates, Etihad, Korean Air, Malaysia Airlines, Qantas, Qatar Airways and Singapore Airlines. European charter operator HiFly also has an A380 in its fleet.
However, it's Dubai-based Emirates that is by far the world's top operator of the A380. The carrier took delivery of its first A380 in 2008, and now has taken more than 100 of the roughly 230 delivered so far by Airbus.
Emirates airline shows off its Airbus A380 at Washington Dulles