Brandon Tsay, whose family runs the Lai Lai Ballroom in the nearby city of Alhambra, confronted the assailant in the lobby of the second dance hall and wrestled the gun from him, The New York Times reported.
"Something came over me. I realized I needed to get the weapon away from him, I needed to take this weapon, disarm him or else everybody would have died," Tsay said. "When I got the courage, I lunged at him with both my hands, grabbed the weapon and we had a struggle."
Once Tsay seized the gun, he pointed it at the man and shouted: "Get the hell out of here, I'll shoot, get away, go!"
The assailant paused, but then headed back to his van, and Tsay called the police, the gun still in his hand.
While LA County Sheriff Robert Luna told reporters on Sunday that two people wrested the weapon away from the attacker, Tsay, who works a few days a week at the dance hall his grandparents started, told The New York Times that he acted alone. Stills from security footage shown on "Good Morning America" showed only the two men struggling for the gun.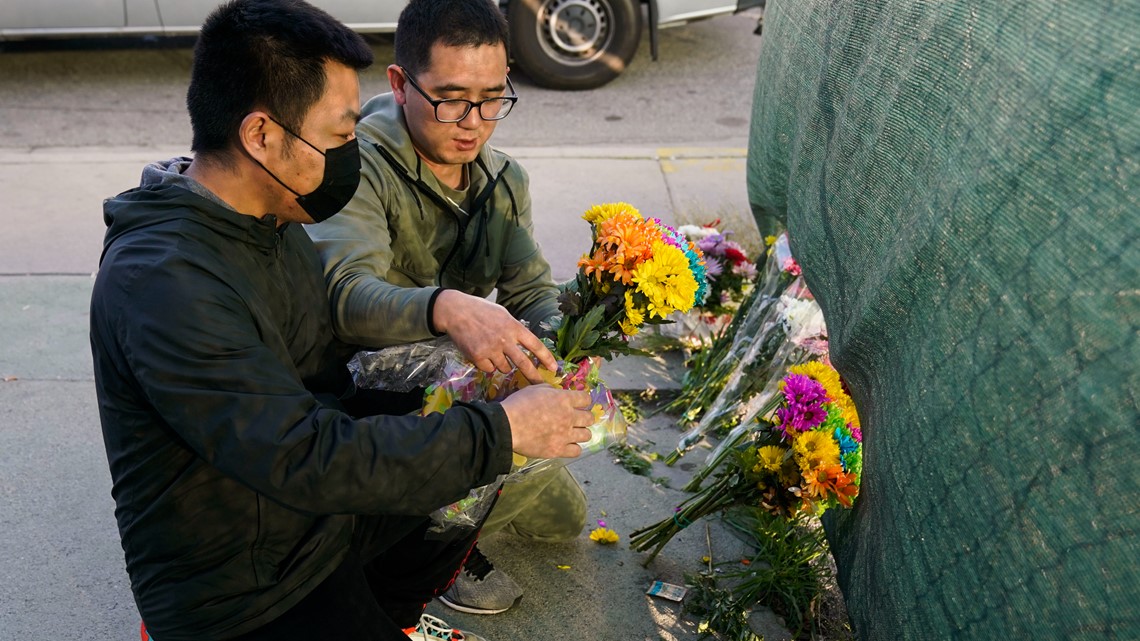 The suspect was identified as 72-year-old Huu Can Tran. He was found dead of a self-inflicted gunshot wound on Sunday in the van that authorities say he used to flee after the second failed attack.