WASHINGTON — The Iron Sheik, a WWE Hall of Fame wrestler, has died at 81, his official Twitter account announced Wednesday.
Hossein Khosrow Ali Vaziri was an Iranian-born American who debuted in the WWE ring in 1973 as the Iron Sheik. He was the only Iranian champion in WWE history, winning the 1983 WWF World Heavyweight Championship. He was introduced to the WWE Hall of Fame in 2005 and retired from wrestling in 2010.
His character, who often acted as the villain in wrestling's choreographed stories, had an ongoing rivalry with fellow wrestler Hulk Hogan, turning Hogan into one of the most iconic heroes of the 1980s.
Khosrow's signature look played into his Iranian background: a shaved bald head, a traditional "buffo" style mustache and wrestling boots with the toe curled up.
On the Sheik's Twitter page, a long note to fans offered condolences to his loved ones and fans, and praised him as a family man whose values extended beyond the ring.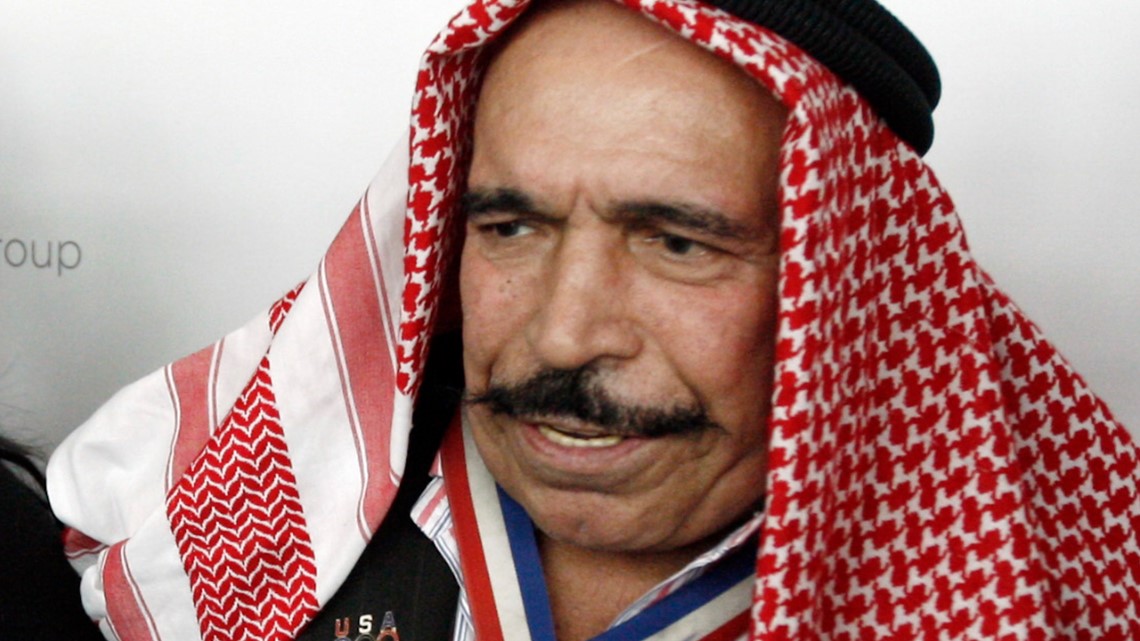 "Today, we gather with heavy hearts to bid farewell to a true legend, a force of nature, and an iconic figure who left an incredible mark on the world of professional wrestling. It is with great sadness that we share the news of the passing of The Iron Sheik, but we also take solace in knowing that he departed this world peacefully, leaving behind a legacy that will endure for generations to come," the note began.
Khosrow was married to his wife Caryl for 47 years. They had three children and five grandchildren together.