King Charles III traveled in style to and from his coronation Saturday. One of his rides was nearly covered in gold but notoriously uncomfortable — and the other marked a break with tradition.
Charles and his wife Camilla, the queen consort, rode from Buckingham Palace in the horse-drawn Diamond Jubilee State Coach built for Queen Elizabeth's 60th anniversary and used for the first time in 2014.
The gilded black coach has heat, air conditioning, power windows and a suspension system providing a comfier ride than Elizabeth's coronation vehicle. This modern coach still requires the old-fashioned type of horsepower — it was drawn by six Windsor Greys.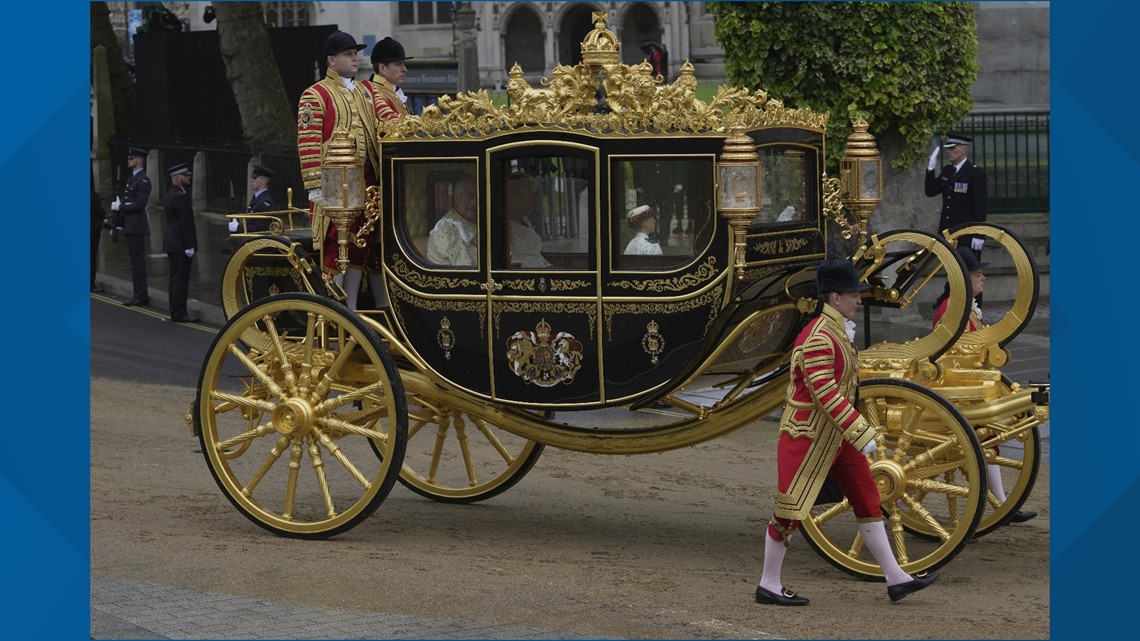 The 3-ton coach is decked out in literal pieces of Britain's history, the Royal Collection Trust says. Its interior is inlaid with woods, metals and other samples of British palaces, cathedrals and ships. The gilded crown on top was carved from a piece of the famed HMS Victory — and it can hold a video camera.
Charles' other ride has been the subject of royal complaints through the ages, but its unmatched grandeur has kept it in use for centuries. The Gold State Coach was built in 1762 and has been used at every coronation since William IV's in 1831.
The wooden coach is almost completely covered in a thin layer of gold leaf — the Trust's website makes a point of clarifying that it "isn't made of solid gold." Gilded sculptures sit atop the coach and above each wheel, and painted panels show Roman gods and goddesses.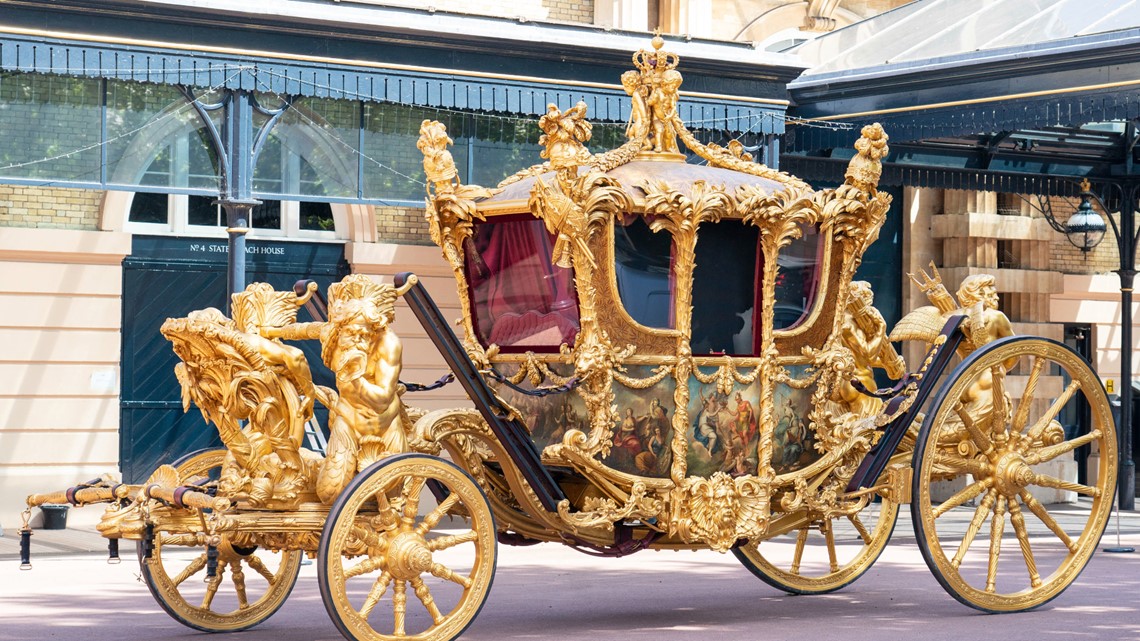 The 4-ton coach, stretching more than 20 feet long, needed a team of eight Windsor Greys for Charles' procession. Built far before modern suspension systems were an option, it notoriously rocks back and forth.
Elizabeth, who rode it to and from her 1953 coronation ceremony, described it as "horrible." Queen Victoria complained of its "distressing oscillation," and William IV — known as the Sailor King — said it was like "being aboard a ship tossing in a rough sea."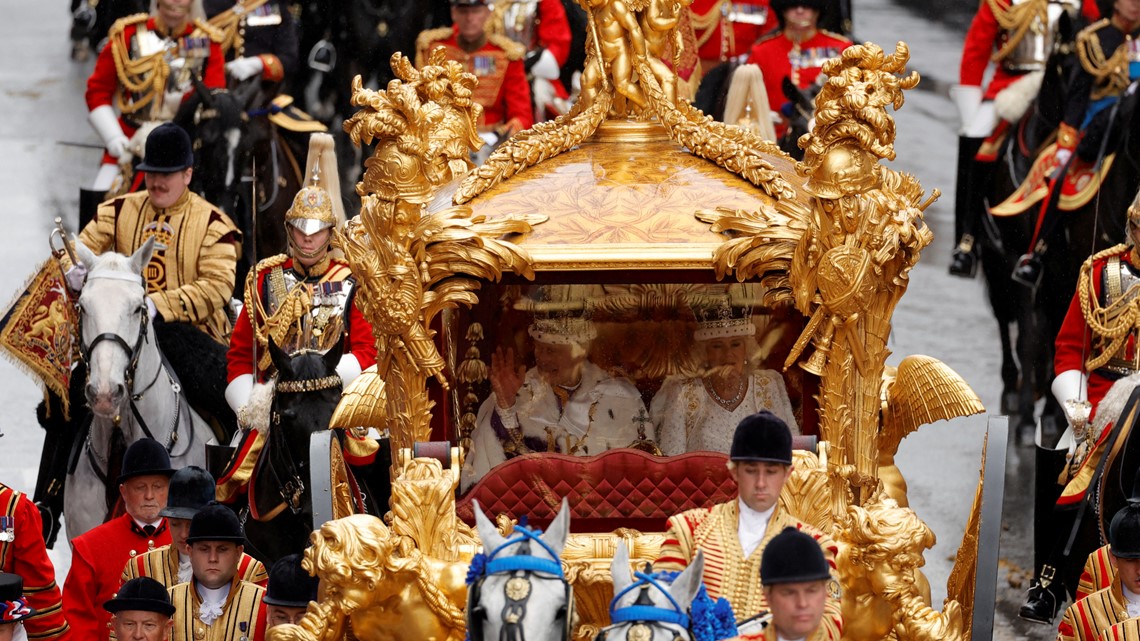 "When you're following it, you can hear it creaking so it sounds like an old galleon going along," said Martin Oates, who helped restore it and walks behind as the brake man. "It's not quite a washing machine, but where other vehicles just go from back to front, this is moving from side to side."
The centuries-old coach also can't be pulled at faster than a walking pace — meaning onlookers had plenty of time to catch a glimpse of the newly-crowned king and queen on their trip back to the palace.
The Associated Press contributed to this report.