Hurricane Michael made landfall near Mexico Beach, Florida, as a catastrophic Category 4 storm on Wednesday, the National Hurricane Center said. It pushed a deadly storm surge and whipped the coast with 155 mph winds.
It was one of the most intense hurricanes ever to hit the U.S. mainland and the most powerful one on record to menace the Panhandle, a roughly 200-mile stretch of fishing towns, military bases and spring-break beaches.
Several live cameras are capturing the storm's impact. Watch them here:
Note: Given the large number of people watching and strong winds in Florida, some live cameras may not be available for streaming.
The Crab Trap in Destin
A restaurant in Destin, Florida, the Crab Trap has a live camera showing the Gulf of Mexico during Hurricane Michael. (Courtesy Old98destin.com).
AJ's Dockside in Destin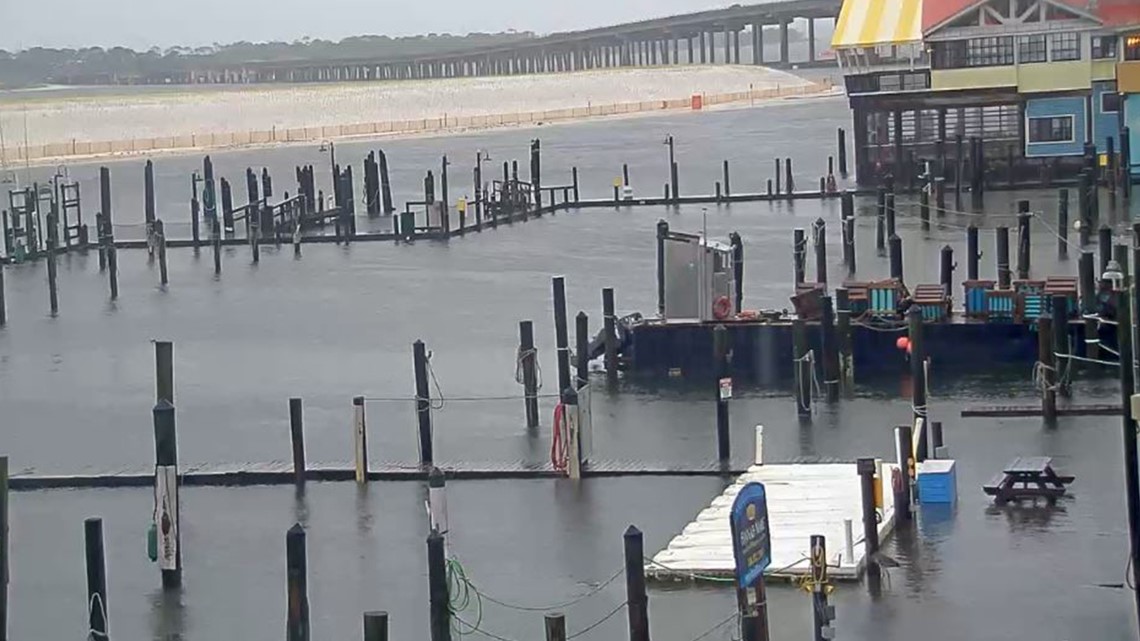 A bar and restaurant on Destin Harbor, AJ's live camera shows flooded docks and waves rolling into the harbor. (Courtesy Old98destin.com).
Miramar Beach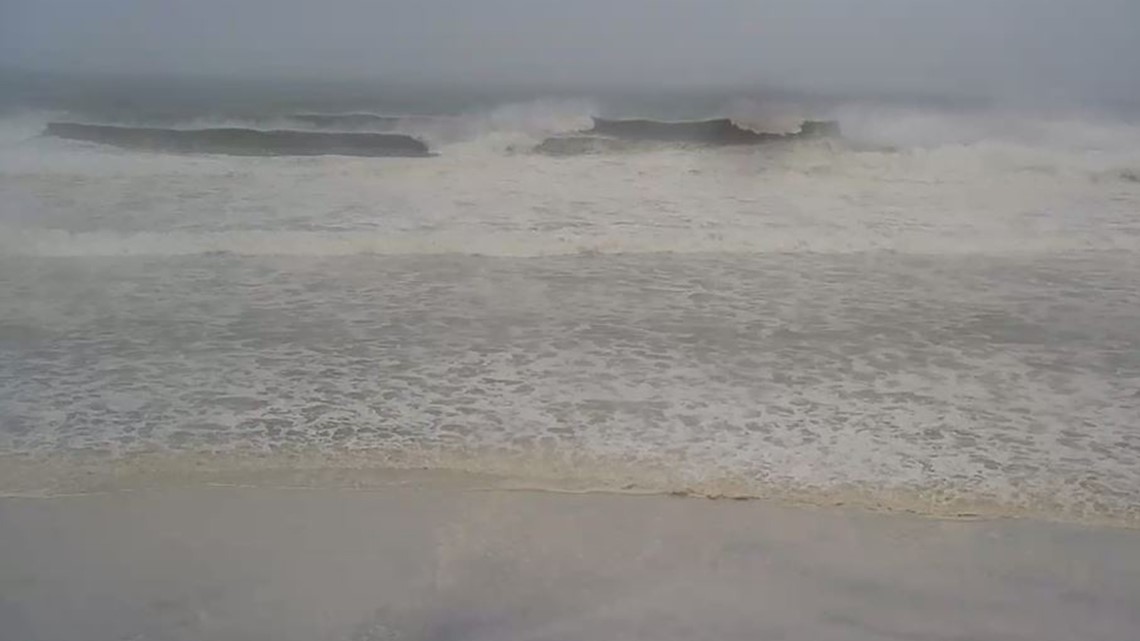 This live camera at Miramar Beach in Walton County looks out into the Gulf of Mexico. (Courtesy Old98destin.com).
Watersound Beach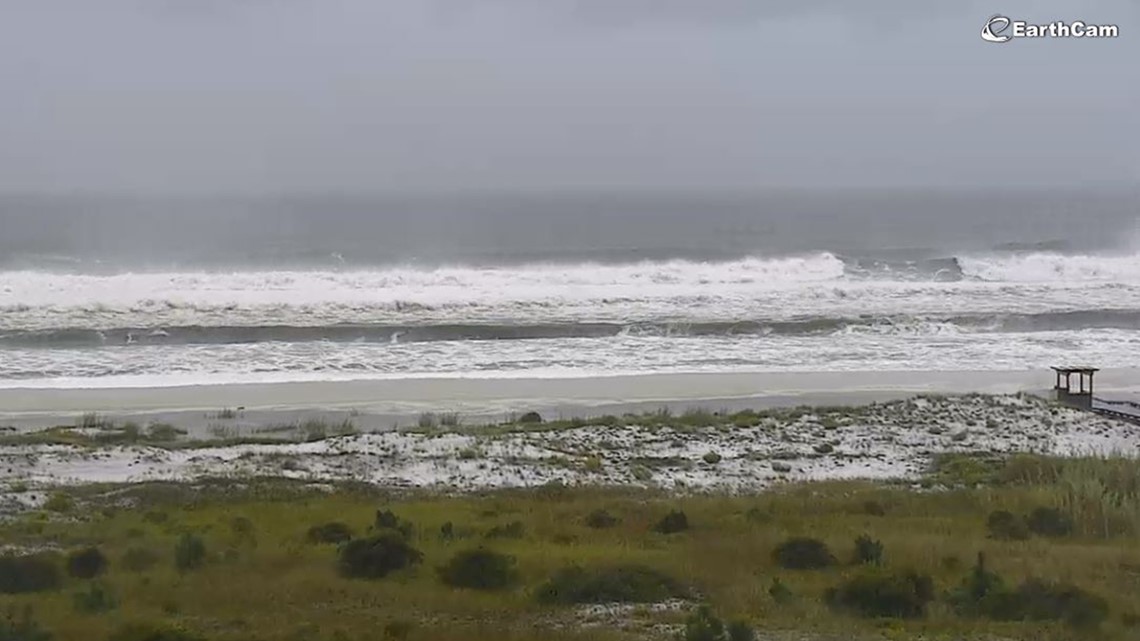 Provided by EarthCam, this live camera shows waves rolling onto Watersound Beach.
Boardwalk on Okaloosa Island
Okaloosa Island is an area on Santa Rosa Island in Florida. This live camera shows the island's beach and boardwalk. (Courtesy Old98destin.com).
Panama City Beach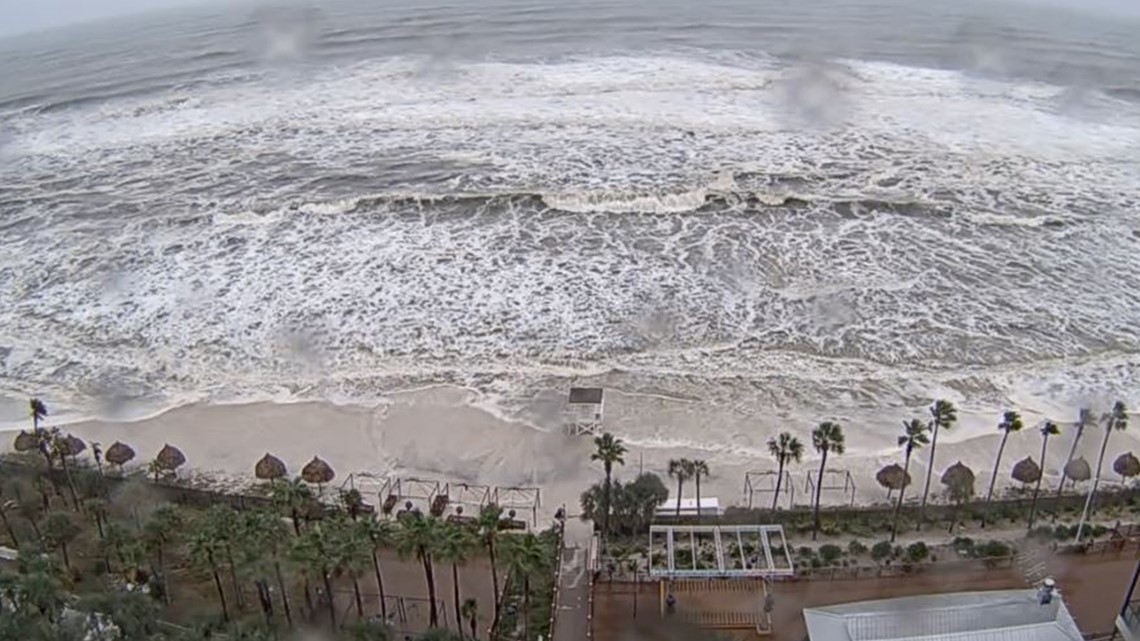 The Holiday Inn Resort's live camera looks down from the top of the hotel. It shows a stretch of Panama City Beach on the Gulf of Mexico. (Courtesy Holiday Inn Resort: Panama City Beach).
Contributing: Associated Press