Subway Restaurants' $5 Footlong jingle is the kind of ear worm that'd hard to get out of your head, but now you might have to.
The iconic sandwich may no longer be at your local restaurant. Trevor Haynes, the current CEO of the Milford, Connecticut, has told USA TODAY in an exclusive interview that starting this month, each franchisee will be allowed to decide whether to sell the sub that is so famous.
When the chain brought the $5 Footlong back in winter after a yearslong absence, many franchisees were irate. They complained loudly of the slim margins they earned off of the discounted 'wich; and according to Haynes, the company, whose restaurants are 100% franchised, listened to the gripes.
"How do we help our franchises with more of a regional value message, so they're able to (have) a value proposition that fits with their economic model," said Haynes. "If you look at California, there's a very different cost of business than in Arkansas."
The 53-year-old privately-held company, originally called Pete's Super Submarines, had $16.8 billion in global sales in 2017, thanks to some 44,000 restaurants worldwide, including 25,000 in the U.S. Subway, which has put about 1,300 stateside locations on the chopping block in two years, declined to share growth percentages or customer traffic numbers.
Haynes, 47, became CEO this summer after Suzanne Greco, sister of Subway co-founder Fred DeLuca, retired. The Australian has worked for the company for 12 years on three continents and inherited a brand still smarting by the sex and child-pornography scandal of former company spokesman Jared Fogle.
The demise of the $5 Footlong is just one of the differences customers will notice at Subway. Here are four other changes Haynes shared with USA Today.
Other cheap eats are available
Remember that some franchisees may choose to retain the $5 Footlong, but Subway is encouraging different markets to try their own value options. For examples, customers in San Francisco can now buy a $3.99 six-inch sub.
"Affordable food is what we've always stood for," said Haynes. "It's not just about one price point."
Restaurant consultant John Gordon of the Pacific Management Consulting Group questions how low Subway can drop its prices, due to its main meats -- ham, roast beef and chicken.
"Those are generally more costly on a per-pound basis than the ground beef that the burger guys use, so Subway has hard time discounting," he said. "There's a tremendous amount of franchisee disruption and negativity regarding this discounting... They take it in the shorts. Their average check goes down."
So, what about wacky stunt foods, so beloved by other fast-food brands, like Starbucks and Taco Bell.
"Maybe off-the-menu-type products or Unicorn-type drinks at some time, but it needs to profitable and successful for our franchisees," Haynes said.
New tastes are coming down the pike
The chain is testing some more exotic tastes. Haynes said they're working on what's been dubbed Firebird chicken, a spicier rotisserie-type poultry, and guajillo steak.
Plus, 200 San Diego locations are testing a quartet of new sandwiches, which the chain refers to as "regional flavors" -- a Steakhouse Melt (shaved steak, American cheese, onions, green peppers, spinach and Sub Spice), a California Club (oven-roasted turkey, fresh avocado and Mustard Seed Spread), a Provencal Tuna Melt (tuna, cheese, tomatoes, spinach and Provencal herbs) and an Italian Grinder (pepperoni, Genoa salami, Black Forest ham, onions, Signature Herb Garlic Oil and cracked black pepper).
New beverages include Watermelon Agua Fresca and Passion Fruit Agua Fresca.
And while the large, long rolls are a key part of Subway sandwiches, the company is now experimenting paninis in California.
They're not the brand's first foray into alternative breads. In March, Subway launched a line of wraps, which Haynes called "extremely successful for our brand." Subway had tried this carb form in in 2004, followed by a tortilla option in select markets three years later.
Gordon doesn't expect much from Subway's move to new tastes, though, explaining, "Bold flavors and spices have been a big deal in restaurants for at least five years. They totally missed that. They were asleep at the switch."
He said the $5 Footlong was a hit in 2007-2008 due to the recession and the healthy image the veggie-heavy subs had at a time when Americans began to care more about what they ate. Then, crickets.
"That was 10 years ago. Nothing has happened at Subway essentially in 10 years," he said.
Gordon gives Subway a thumbs-up for its new wraps, but advises moving away from bread and starting to serve meats shaved and stacked deli-style, if the chain wants to avoid fellow sub chain Quiznos's downward spiral.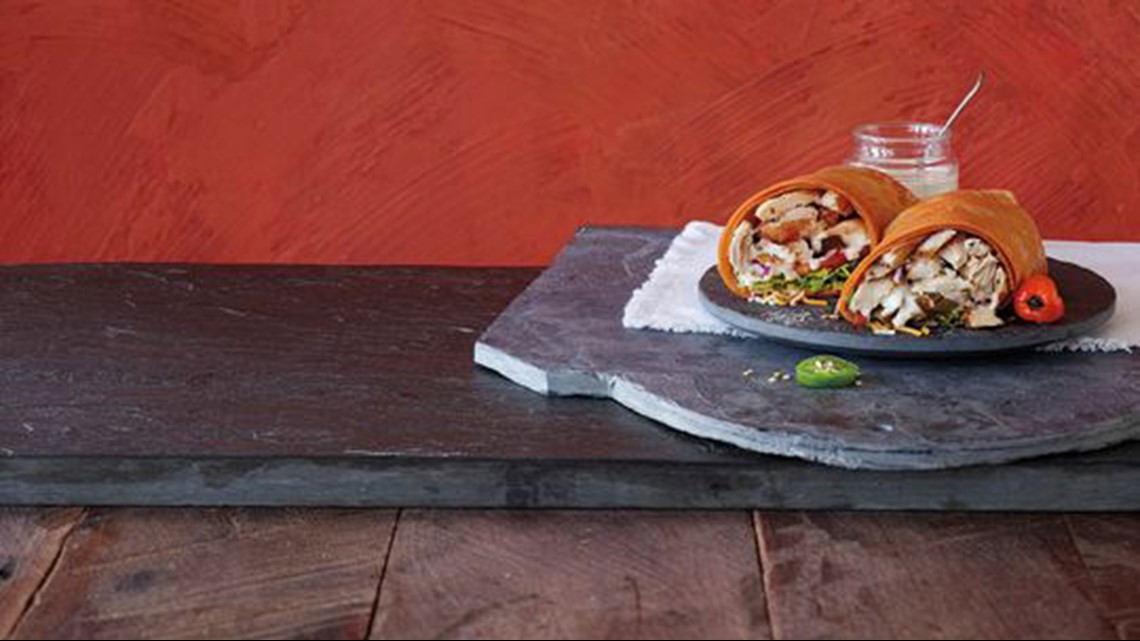 You want how many pickles?!?
They key to Subway's continued success is underscoring customers' ability to pick precisely what they do and don't want on their sandwiches, according to Haynes.
"With other brands, it's very much packaged formats. We customize. You can add as many tomatoes or olives as u want," he said. "We have millions and millions of combinations and flavors."
Aaron Allen, founder of the Orlando-based eponymous global restaurant consulting firm, is unimpressed by Subway's continued emphasis on customization.
"It's certainly in the playbook of many more (fast-food) restaurants than it was previously," he said, explaining that with an increasing number of chains focusing on self-ordering -- both at in-store kiosks and online -- the approach becomes even less unique to Subway.
Subway also is bumping up against increased competition from sandwich upstarts and their step-sibling, the hamburger joint.
"We need to stick to what we know and do it very, very well. We can't be distracted," Haynes said. "Burger chains are big competitors. We need to make sure we're playing in that arena as well."
The company records more than 7 million transactions globally every day, he added.
Don't just Instagram the food
Subway restaurants are being redesigned. The bright, fresh, green palette is vegetable-inspired and the decor overhaul for everything from freestanding drive-thru locations to the kiosks will "start in earnest" next year, Haynes said.
The cost is about $40,000 for a typical 1,200-square-foot store.
But Allen wonders how many franchisees, more accustomed to makeovers every five to seven years, will be happy about spending money to spiffy up their stores.
"It's one of the lowest price-point franchises to get into," he said. "But it also makes it hard to refresh and modernize. It's difficult get the franchisees to buy into that."
Follow USA TODAY reporter Zlati Meyer on Twitter: @ZlatiMeyer