CHATTANOOGA, Tenn. — An animal shelter in Tennessee has reunited a woman experiencing homelessness and her dog, and after their story received support from thousands of people online, the shelter is working to help them stay together.
"Please keep my name. My name is Lilo. Please love me," the handwritten note read. "My mom can't keep me and is homeless with 2 kids. She tried her best but can't get help. I cost too much for her. She really loves me and I'm a great dog and love to be loved on. Please don't abuse me."
The Tennessee shelter shared the abandoned dog's story on its Facebook page on Tuesday in hopes of finding the owner. In a post titled "A Note to Lilo's Mom," they pleaded for people not to abandon their animals and included information and resources for those unable to care for their pets. It garnered more than 5,000 likes and 3,000 shares.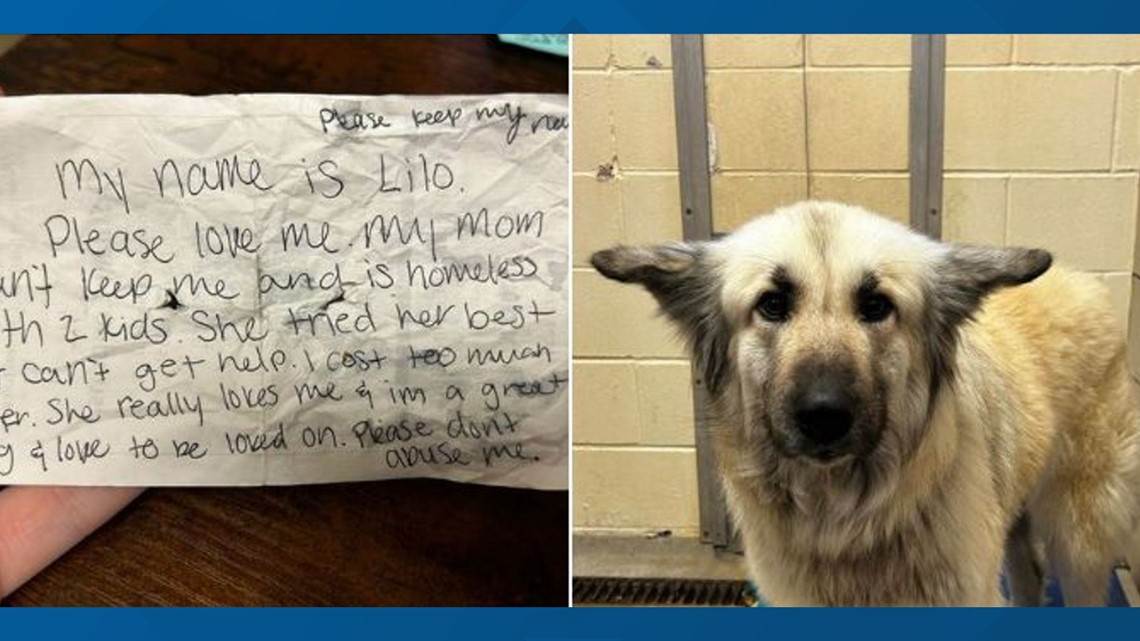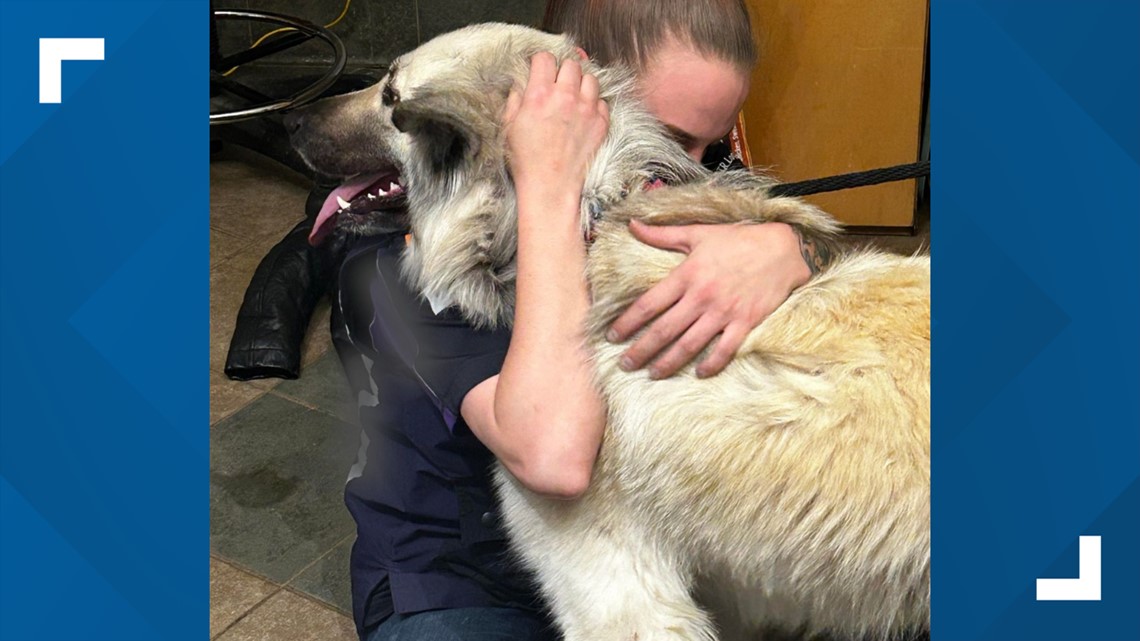 "We are actively working with the family to set them up with a safe haven, shelter and resources to stay together and tackle homelessness," the post read. "It truly takes a community, and you all have certainly shown us how powerful ours is - thank you so much."
On Thursday, the shelter announced that it is working with local nonprofits to provide assistance to Lilo and her owner. As a result of the support Lilo's story received, the shelter launched the MAC Cares Fund, which is dedicated "to preventing as many families as possible from being separated from their loved ones."