Crocodiles, piranhas and...flying cockroaches? Yes, those are just some of the creatures coming to the newest exhibit at SEA LIFE Aquarium inside Mall of America.
"Brave the Rainforest" is expected to open in the spring of 2019. The two-and-a-half story exhibit will have several ways for visitors to see some creatures up close.
There will be daily "meet and eeks" with a blue-tongued skink, snakes and tarantulas.
Kids can also get face-to-face with crocodiles through two pop-ups in the exhibit: one on land and one underwater.
The new exhibit will also feature the largest pop-up tank in any SEA LIFE in the world where visitors will be surrounded by hundred of flying cockroaches!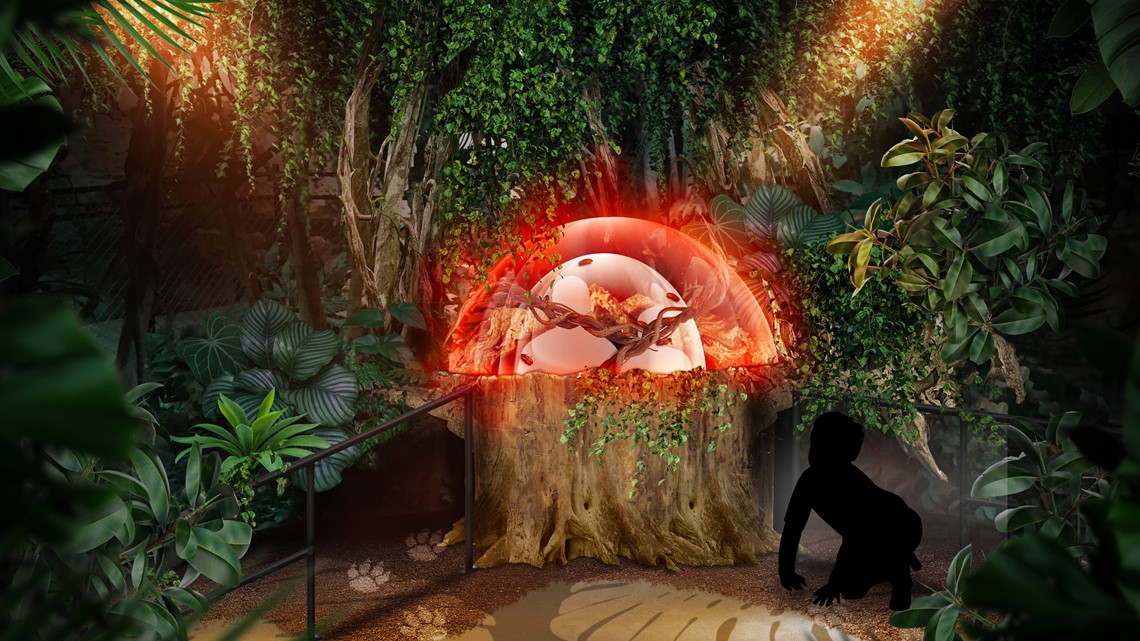 For those who don't want to get too close to critters, the exhibit will also have lighting, projection and sound effects, along with hands-on interactive displays, to change the exhibit's "weather" and make visitors feel like they're truly in the rainforest.
The exhibit transformation will cost about $1 million.