St. Paul – Lawmakers called for reforms Monday after a KARE 11 investigation exposed how Minnesota taxpayers are shelling out millions of dollars to pay public employees who have been told to stay away from their jobs while under investigation for misconduct, malfeasance and even crimes.
DFL State Rep. John Huot is already drafting legislation in response to the KARE 11 findings.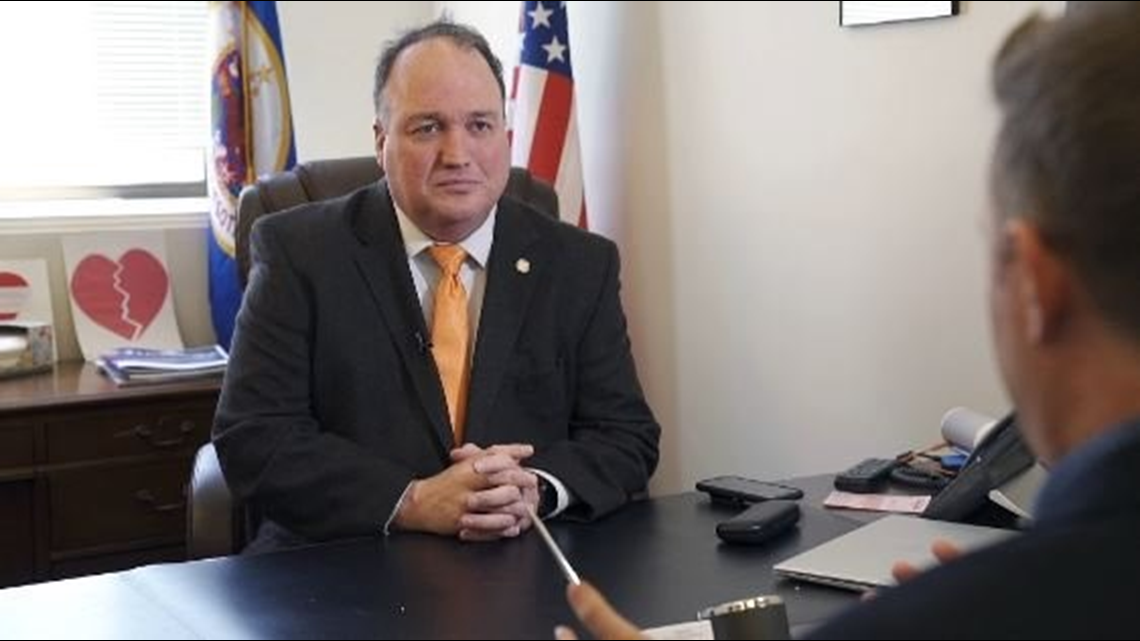 "It concerned me quite a bit," said Huot. "This is public money that's being paid out."
Among the examples KARE 11 found:
A Ramsey County corrections officer who spent more than two years on paid leave and collected $121,000 after being caught on videotape beating an inmate.
A Minneapolis cop – photographed sexually assaulting a passed-out woman – paid $65,000 in stay away pay while waiting 13 months for a trial and a prison sentence.
An Apple Valley fire chief who collected $75,000 in salary and benefits for six months after self-reporting he violated city policy by having a sexual relationship with a lower-ranking employee.
KARE 11 Investigative reporter A.J. Lagoe asked Rep. Huot whether seemingly unlimited paid leave was good for Minnesota.
"No! Absolutely not," he responded.
The south metro legislator, whose House District 57B includes Apple Valley, said the story struck a nerve with many of the residents there.
"I also got a number of calls from constituents, basically 'What are you going to do about this, Representative?" Huot said. "This is not appropriate, and I want you to do something as my rep."
KARE 11's analysis of payroll records found that in Ramsey and Hennepin counties and the cities of Minneapolis and St. Paul alone, public employees have been paid more than $3.7 million since 2015 to stay away from their jobs while under investigation.
It happens in State government, too.
Paul Meekin was the former executive manager of Minnesota IT Services – responsible for overseeing MNLARS, the problem-plagued vehicle licensing system which has already cost taxpayers $100 million dollars. Just last week, Gov. Walz said that program should be scrapped and another $73 million needs to be spent to replace it.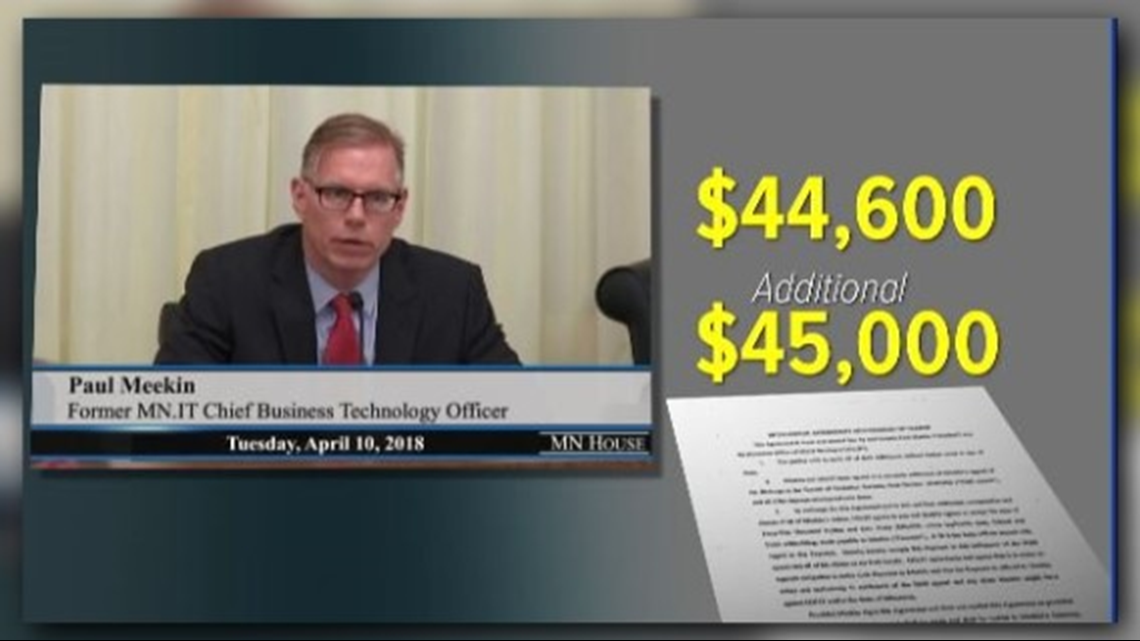 Records show Meekin was put on leave for nearly five months – from November 2017 and into March 2018 – while the state investigated allegations he failed to properly oversee the project. He was paid more than $44,000 while on administrative leave. He received another $45,000 as part of a settlement agreement to leave his job.
A message left for an attorney who represented Meekin during the settlement negotiations last year was not immediately returned.
During a legislative hearing in April 2018, Meekin denied that the MNLARS problems resulted from his failure to inadequately oversee the project.
"I disagree with the premise of this investigation and the allegations against me," he told lawmakers.
Meekin was one of about of about 5,600 state employees who have been paid more than $4 million while on administrative leave since 2015. However, state officials told KARE 11 they don't track how much of that has been paid to employees for routine issues - such as parental leave or making a blood donation - and how much goes to employees while they are under investigation for misconduct, malfeasance or crimes.
Huot's legislation would place a 90-day limit on the amount of time a public employee can be placed on a paid suspension. House GOP staffers tell KARE 11 they are drafting similar legislation with a shorter 60-day limit.
Huot acknowledged that with two weeks left in the 2019 legislative session, his proposal is unlikely to much headway this year. He said the focus will be on changes that could get bipartisan support in 2020.
"We can't continue this pathway, it's not working" he said. "What we're doing is not working – let's change it."
If you have a suggestion for an investigation, or want to blow the whistle on fraud or government waste, email us at: investigations@kare11.com