GOLDEN VALLEY, Minn. - Roughly three years ago, Stine Aasland left her native Norway in search for a new place to expand her waffle business. Setting her sights on the United States, she left with just two suitcases and a whole lot of determination.
"It was a long journey," Aasland said. "I didn't really know where to go. I went to New York. I went to San Francisco and I went to Nashville."
It wasn't until a chance meeting in Minneapolis, where she was introduced to the rich Norwegian-American community, that she realized where she belonged.
"It was like coming home," she said. "Sometimes I feel like I never left Norway, actually."
It was 14 years ago when Aasland developed a batter for light, fluffy heart-shaped Norwegian waffles that she would sell at her gas station franchise. The crepe-like waffles were a hit and soon, Norwegians were enjoying her Nordic Waffle creations all over the country.
"Nordic Waffles are thinner and softer ... so they're very different than American and Belgium waffles," Aasland said.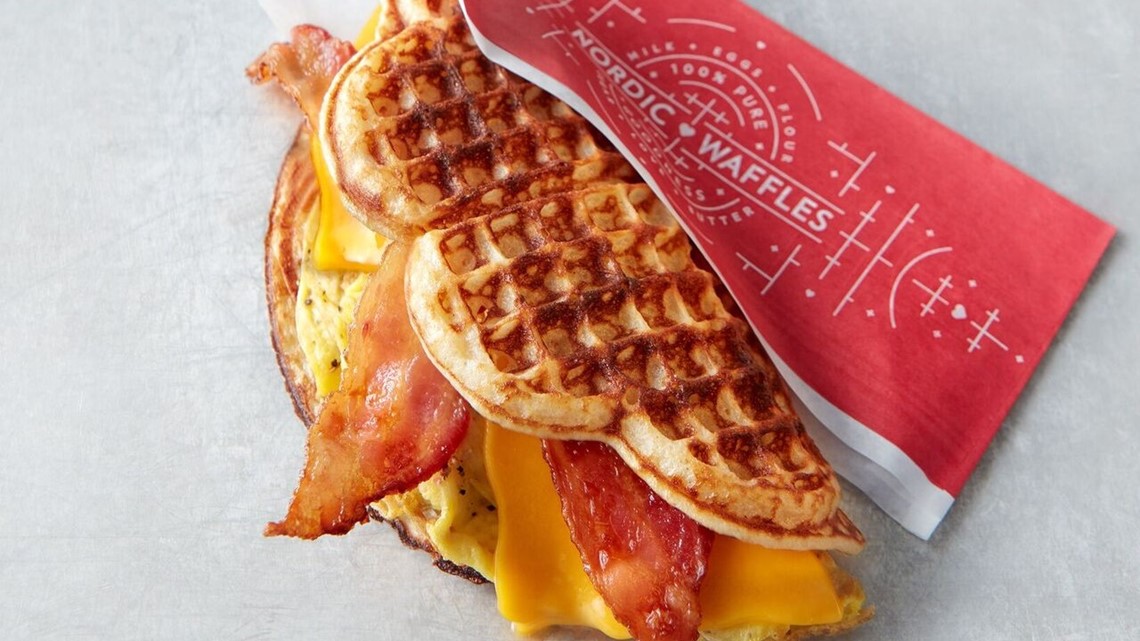 She was dubbed the "Waffle Queen" of Norway but had the itch to expand.
Aasland brought her business to St. Paul in 2015, where she sells the creations to coffee shops, cafes, hotels and even amusement parks like Valleyfair.
Still, she had one more goal to accomplish: the Great Minnesota Get-Together.
"Ever since I came here, to the U.S., it was some of the first things that people started to tell me about," she said. "And then I realized how hard it is to get in, and then I really wanted to get in. It was a dream for me from maybe day two or three that I arrived to Minnesota."
This summer, she'll open her Scandinavian-inspired booth in the West End Market, a place to share her sweet and savory waffles but also a bit more of her culture.

"In Norwegian culture, waffles are much more than just a product," she said. "I don't know if you've heard of the culture of 'hygge' in Danish but it's about enjoying the moments, and treat yourself and treat others. And the waffles are actually a part of that culture."
The Nordic Waffles range from savory or sweet and even vegetarian. Some are filled with a turkey chipotle club while others have berries and cream or s'mores fillings.

"We can really offer Nordic Waffles from the morning to the evening," Aasland said. "(In Norway) if you come to people's houses and they like you, they would make you waffles."
Nordic Waffles will have a booth designed after a traditional Norwegian cabin at the Fair with large windows so guests can see the waffle making in action. They'll also have a "wandering goat" on the roof of the building -- and will host a contest in the coming weeks for folks to give the goat a name.

For more about Nordic Waffles, check out their website.