MAPLEWOOD, Minn. - Police are asking the public for help identifying two suspects in a case of vandalism at a Maplewood mosque.
Maplewood police say at about 1:30 a.m. on July 29, an unknown suspect or suspects spray painted "666" with an image, "Jesus saves" and a cross, and "F*** 69" on a wall of MN Alsalam Mosque.
Police say surveillance video appears to show the suspects. Anyone with information about their identities or whereabouts is asked to call Maplewood police at 651-767-0640, or 911.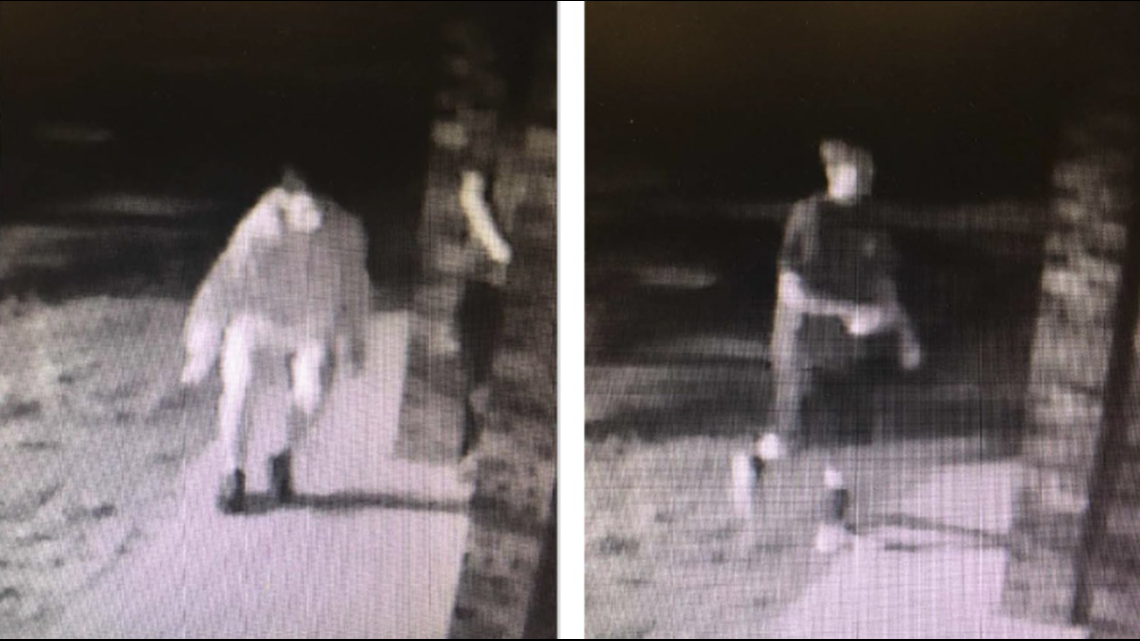 "This type of crime is unacceptable and has no place in Maplewood," said Maplewood Public Safety Director Scott Nadeau in a press release sent out Sunday. "We encourage anyone with information to call us so we can work together to solve this crime."
Governor Mark Dayton echoed those sentiments in a statement released Tuesday. "Minnesotans of every faith have the right, guaranteed under the US Constitution, to worship freely in safe and peaceful places. This despicable act of vandalism has no place in our state or country."