DETROIT — President Joe Biden is looking to highlight billions of dollars in his big new infrastructure deal to pay for the installation of electric vehicle chargers across the country.
It's an investment Biden says will go a long way in curbing planet-warming carbon emissions while creating good-paying jobs.
Biden is visiting a GM plant in Detroit on Wednesday to promote the $7.5 billion in the legislation for electric vehicle chargers.
"That means that here in Detroit, you're going to set a new pace for electric vehicles. This is not hyperbole, it's a fact," he says. "And Governor Whitmer has already announced a proposal to expand electric charging stations along key travel routes across the state. And a few weeks ago, GM announced is going to install 40,000 public charging stations, as we're going to unleash a lot more than that, look, we're gonna make sure that the jobs of the future end up here in Michigan, not halfway around the world."
The President says the deal will help lift up America's middle class.
"We're going to be building again," he says. "We're going to be moving again."
Biden also touched on fixing roads and bridges, along with getting clean water and high-speed, affordable internet for everyone in Michigan.
"Today, 14 percent of Michigan households don't have an internet subscription, [that's] nearly 400,000 people in the state. In a lot of places, there's no broadband infrastructure at all," he says.
Republican lawmakers say Biden is preoccupied with electric vehicle technology when Americans are contending with a spike in gasoline and natural gas prices.
Biden has asked the Federal Trade Commission to consider investigating "whether illegal conduct is costing families at the pump."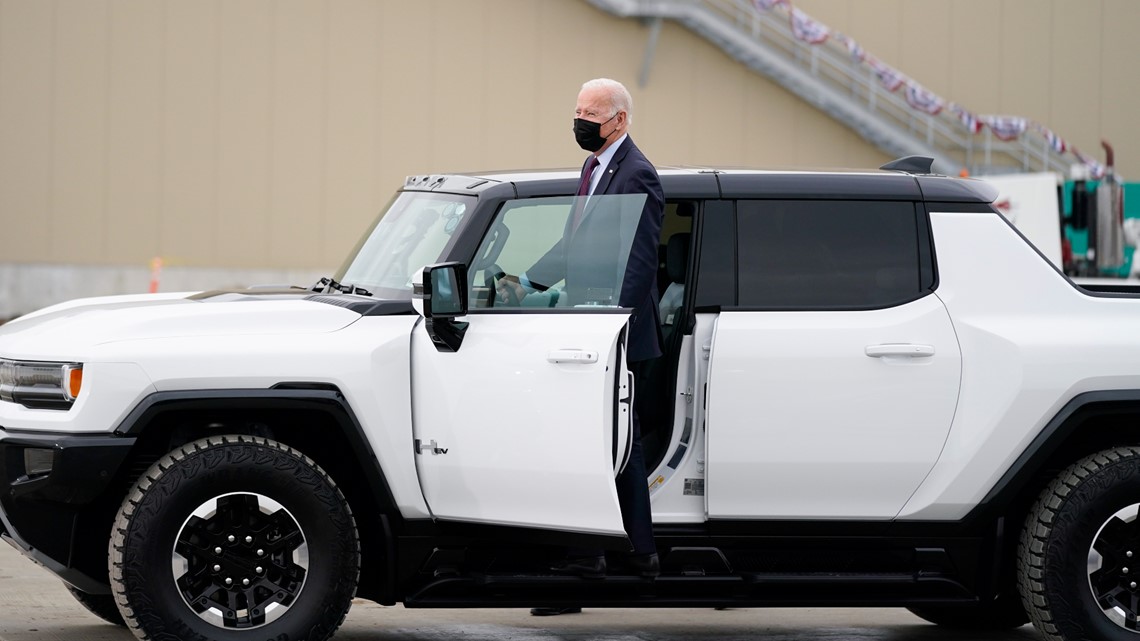 RELATED VIDEO: President Biden touches down in Detroit ahead of GM plant speech