MINNEAPOLIS — Accusations of sexism and workplace retaliation fill a complaint that a top prosecutor filed with the Minnesota Department of Human Rights concerning her boss - Hennepin County Attorney Mike Freeman.
The Hennepin County Board approved a $190,000 payout to Amy Sweasy, along with detailed changes to her duties and a stipulation that she no longer answer to Freeman, as part of a settlement the county administrator signed last month.
KARE 11 has obtained a copy of the human rights complaint, which details the accusations Sweasy made against Freeman.
Hired in 1995, Sweasy worked her way up to the role of "managing county attorney" within the Hennepin County Attorney's Office. She received accolades for leading the successful prosecution of former Minneapolis Police Officer Mohamed Noor for the shooting death of Justine Ruszczyk.
But in her written complaint against Freeman, Sweasy says she reported to county officials sometime after 2019 instances of Freeman making sexist remarks, including saying a female prosecutor has the "judgment of a toad."
Another instance Sweasy cited is Freeman telling a male senior prosecutor "Big boys like us aren't going to rule the world anymore… we already had to let the white girls in because… we need someone to keep our feet warm at night."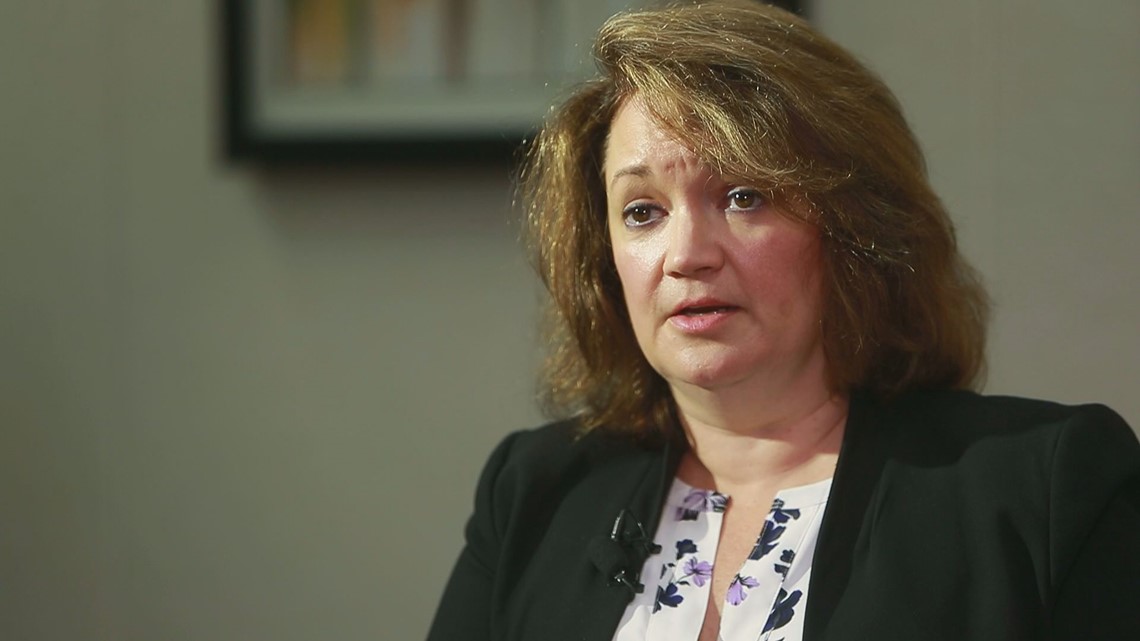 Sweasy writes that when she reported the incident, county officials were "unsurprised."
Sweasy also writes of a disagreement with Freeman over a charging decision following the death of George Floyd in late May/early June of 2020. Sweasy charged Derek Chauvin, but not the other three former Minneapolis Police officers who were with him.
"I believed the charges (Freeman) recommended violated professional and ethical rules and I withdrew from the case," Sweasy wrote.
Sweasy says three other male prosecutors had the same objections and also withdrew from the case, but only she received retaliation from Freeman.
"Ostracizing me, treating me hostilely, removing job duties and refusing to assign me to the role for which I was trained," Sweasy alleged.
A less-experienced male coworker got that role as head of the adult prosecution division instead, Sweasy wrote, adding that Freeman said to her "I'm worried about your career now."
After reporting that she believed Freeman's treatment of her was different than similarly-situated males – and different than others who did not report sexism and discrimination – the Hennepin County Board agreed to settle the complaint by paying Sweasy $190,000.
In addition, the settlement gives Sweasy a promotion. Her new title is "Principal Attorney," and she is heading her own unit within the office that will concentrate on complex investigations like cold cases, complicated homicides, and matters related to career offenders.
Sweasy will no longer answer to Freeman. Instead, for the rest of Freeman's term Sweasy will report to Dan Mabley, a retired judge who now works in the Hennepin County Attorney's office.
In a statement responding to the settlement and Sweasy's claims, Freeman said, in part, "In 24 years, and among thousands of employees, no claim of discrimination has been found to be true. And that has not changed today."
It's worth noting that since a settlement was approved there was no official "finding" either way whether Sweasy's accusations are true.
Amy Sweasy declined an interview, saying in a statement she's focused on moving forward in her new role leading the new complex prosecution unit.
Watch the latest political coverage from the Land of 10,000 Lakes in our YouTube playlist: