EXETER, N.H. — Senator Amy Klobuchar spent Monday criss-crossing the Granite State ahead of the Democratic Presidential primary on Tuesday.
Klobuchar's final campaign push comes as new polling shows the Minnesota Democrat surging in the polls before the election. The Boston Globe/WBZ/Suffolk University tracking poll places Klobuchar third in New Hampshire, behind Vermont Sen. Bernie Sanders and Pete Buttigieg, and ahead of former Vice President Joe Biden and Massachusetts Sen. Elizabeth Warren.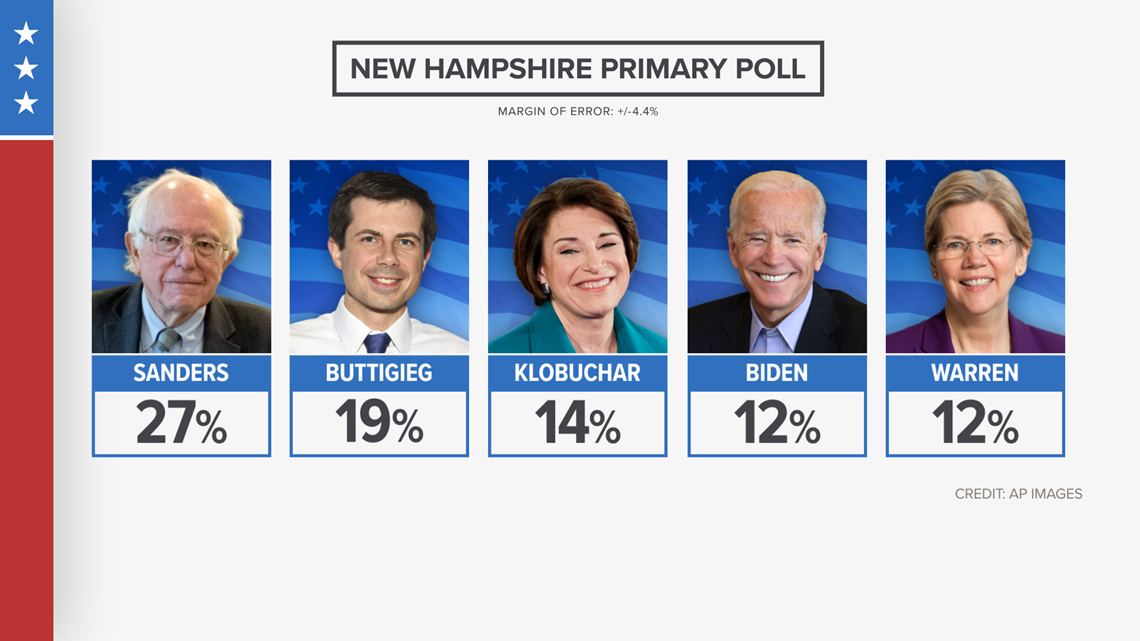 Klobuchar says the support isn't all sudden. She reminded reporters Monday that she's made nearly two dozen campaign visits to the state, and recently picked up the endorsement of The Union Leader, the only statewide newspaper in New Hampshire.
Klobuchar's campaign staff credits the Senator's performance in Friday's Democratic Debate with helping to fuel the additional late surge, leading to a $3 million post-debate fundraising haul, according to a campaign press release.