MINNEAPOLIS - Senator Amy Klobuchar and members of Minnesota's veteran community are calling on Congress to pass legislation to help tens of thousands of veterans exposed to toxic burn pits in Iraq and Afghanistan.
Klobuchar is co-sponsor of a bill that recently passed in the Senate to create a VA center of excellence to study and treat adverse health conditions that impact vets exposed to open air burn pits that the military used to dispose of waste.
"Everything from old batteries aerosol cans, tires, dead animals and even human limbs got tossed into these pits and torched," Klobuchar explained, "sometimes aided by serious fire acelerants like jet fuel. Flakes of ash nearly the size of a piece of notebook paper rained down on the troops."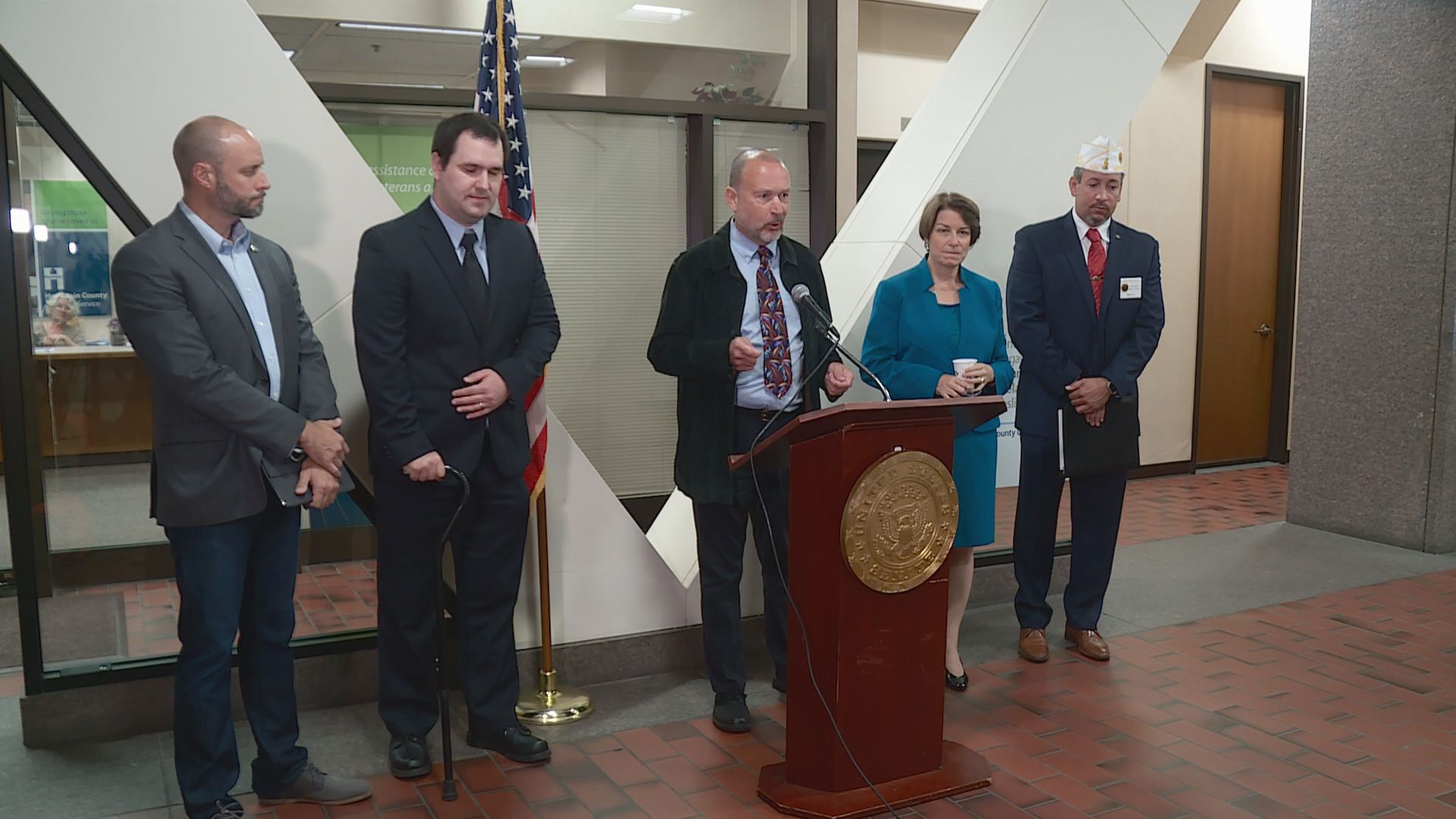 The Senator was joined by impacted veterans and the husband of Amie Muller, an Iraq War vet from Woodbury who recently passed away at the age of 36 due to pancreatic cancer. Muller was stationed next to one of the most notorious burn pits in Balad, Iraq, which were 10 acres in size, and burned approximately 150 tons of garbage each day. Brian Muller recalled his wife suffering from unexplained skin rashes, chronic fatigue, gastro intestinal issues, fiberomyalgia, all things that now are linked to Gulf War illness.
Amie eventually developed cancer, leaving her husband to raise two children, now ages 5 and 4, by himself.
"Every day I have to wake up and find a way to spread joy in my kids' lives, and try to be happy," Brian reflected. "We had a lot of plans together, a lot of dreams, a lot of hopes, but she would be proud of what is going on here today," he said, holding back tears.