MINNEAPOLIS — On the eve of President Trump's visit to Minneapolis for his Target Center rally, Minneapolis Mayor Jacob Frey declared Oct. 10, 2019 "Love Trumps Hate Day" in Minneapolis.
The declaration cites Minneapolis as a city improved by its diversity, inclusiveness, love and compassion.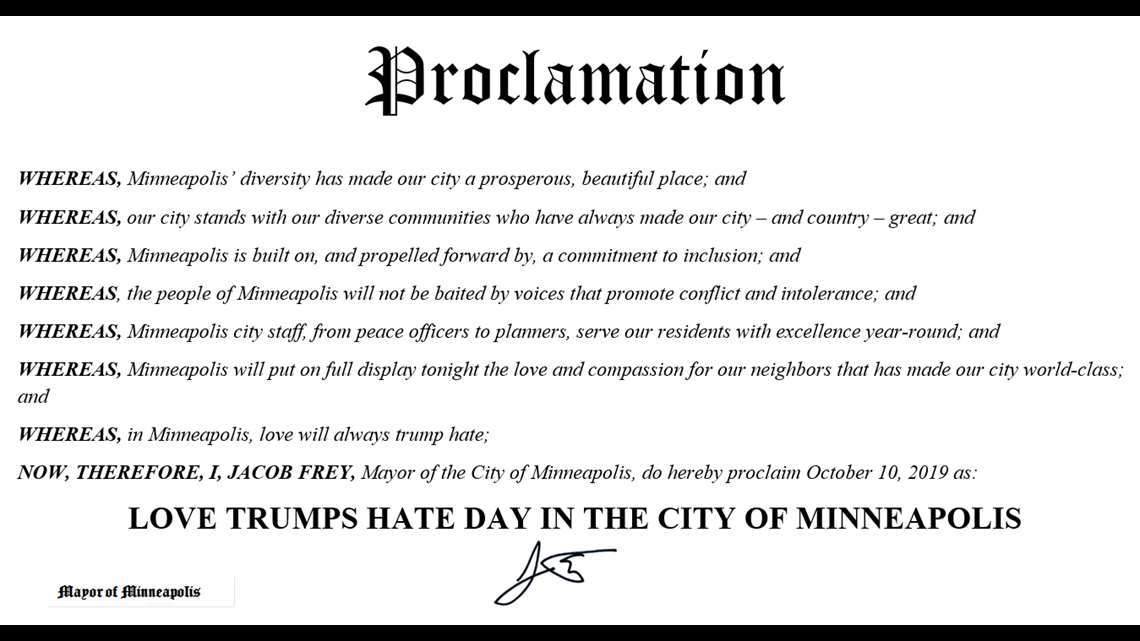 The declaration follows a recent spat between President Trump and Mayor Frey after the City of Minneapolis attempted to recover $530,000 in security costs - which caused the Target Center venue to ask the Trump campaign to cover the costs.