DFL Senators had tried to get a hearing on the bill for the past six years — making this a noticeable mark early in the 2023 legislative season. Caregivers and volunteers from more than 30 organizations were in attendance for testimony and jumped at the chance to loudly support their cause in a press conference with bill sponsor Sen. Dr. Alice Mann before the hearing.
"It's time for Minnesota Lawmakers to pass a paid medical leave family program that is comprehensive, accessible and not depend on whether or not your employer can afford it," said Toni Kay Mangskau, a caregiver from Rochester who drove to St. Paul to testify in person.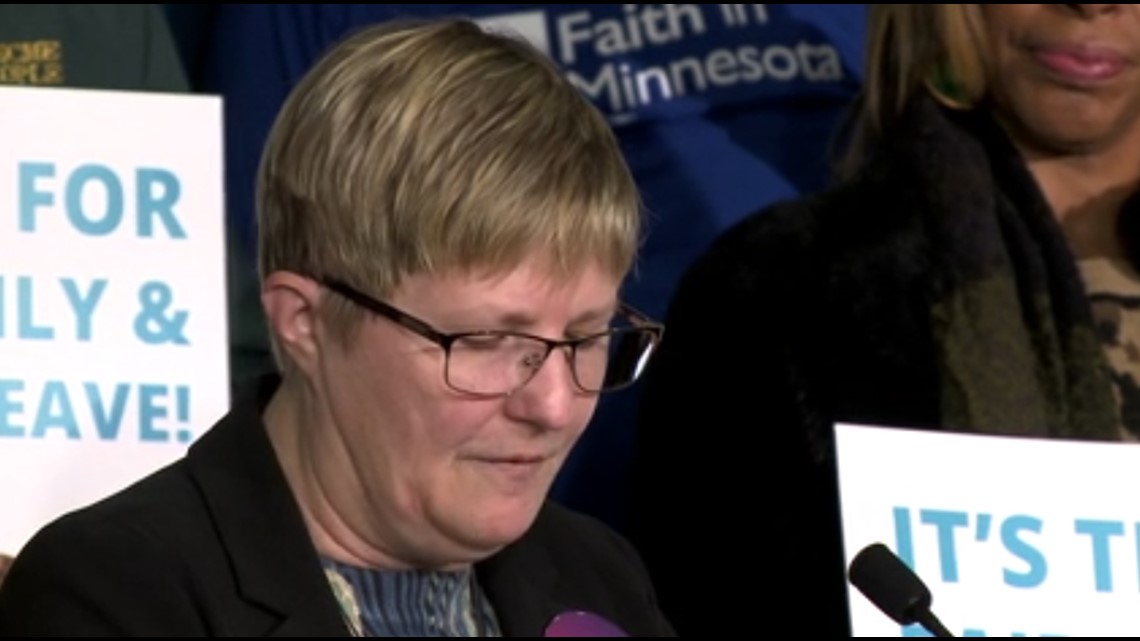 Mangskau told a packed room of volunteers that they suffered from financial burden that could have been avoided with paid family leave. They previously filed for bankruptcy and missed out on one-third of their annual income in 2017 to stop working and care for aging parents and a developmentally disabled brother.
DFL senators heard Mangskau and others' pleas. The Democratic-controlled committee passed the bill and re-referred it to the Senate Labor Committee. Wednesday's hearing lasted more than two hours.
Republican senators' largest complaints with the bill concerned how it would impact employers.
Sen. Karin Housley of Stillwater specifically asked how private companies with locations in multiple states would handle Minnesota's potential paid leave policy, and whether it would apply to workers who only work in the state on occasion.
"It just seems very vague and could be problematic for multi-state employers to create significant administrative burdens," said Sen. Housley.
Debra Fitzpatrick, Director of Policy and Research for Children's Defense Fund MN, who spoke at the hearing, responded and suggested that people who work part-time in Minnesota could have a portion of paid leave time.
"In some cases, maybe it's a portion of a person's wages," Fitzpatrick said during the committee hearing. "We want to make sure, again, that to the extent that that employment is happening here in Minnesota, that we are covering it."
Sen. Housley showed the committee that she had pages filled with more questions about the bill and suggested to move it to the Labor Committee without approval. That motion was denied before the Jobs and Economic Development committee ultimately approved the bill.
The bill will face what is presumed to be another lengthy challenge when it's heard Thursday by the Labor Committee.