WASHINGTON - Minnesota Senator Al Franken is resigning from the U.S. Senate amid a slew of sexual misconduct accusations.
The Democrat and two-term lawmaker made the announcement on the Senate floor Thursday morning.
"Today I am announcing that in the coming weeks, I will be resigning as a member of the United States Senate. I, of all people, am aware that there is some irony in the fact I am leaving while a man who has bragged on tape about his history of sexual assault sits in the Oval Office."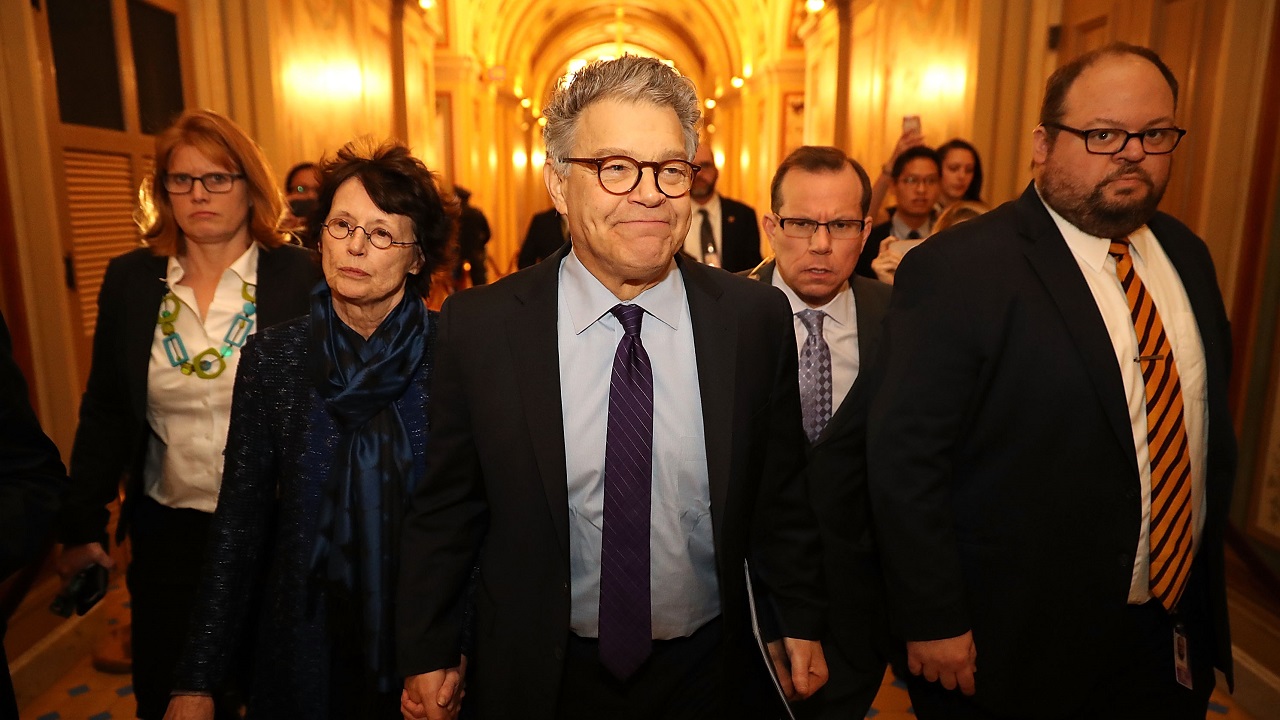 The pressure for Franken to resign mounted after two more women stepped forward Wednesday accusing him of inappropriate sexual conduct, bringing the total to at least eight women since mid-November.
"Some of the allegations are simply not true – others I remember differently," Franken said. "I was shocked. I was upset. But in responding to their claims, I wanted to be respectful of that broader conversation because all women deserve to be heard and their experiences taken seriously."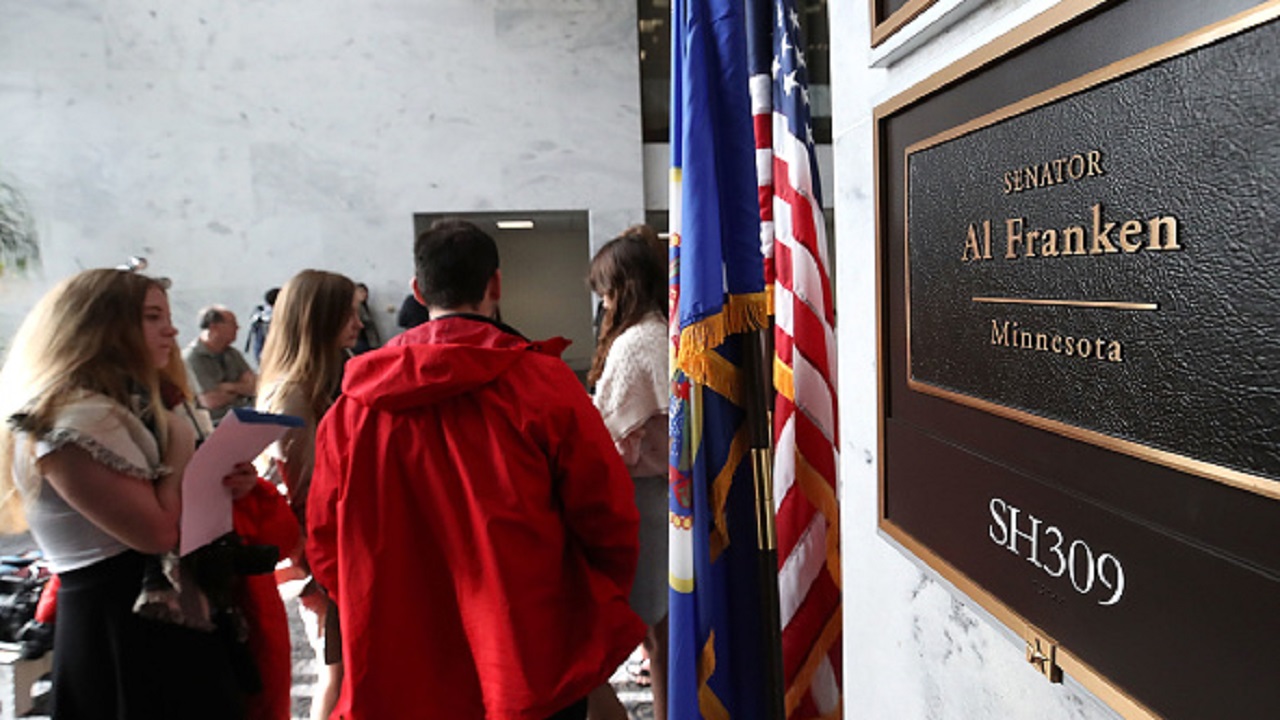 Franken had apologized to Leeann Tweeden, a Los Angeles radio talk show news anchor who was the first to come forward with an allegation. She claimed Franken forcibly kissed and groped her during a USO tour to the Middle East. Franken responded, in some sort, to nearly every other allegation that followed. The allegations, ultimately, became too much to overcome in the court of public opinion.
"I said at the outset that the Senate Ethics Committee was the right venue for these allegations to be heard, investigated and evaluated on their merits. That I was prepared to cooperate fully and that I was confident in the outcome. I am proud that during my time in the Senate I have used my power to be a champion of women and that I've earned the reputation as someone who respects the women I work alongside every day," Franken added.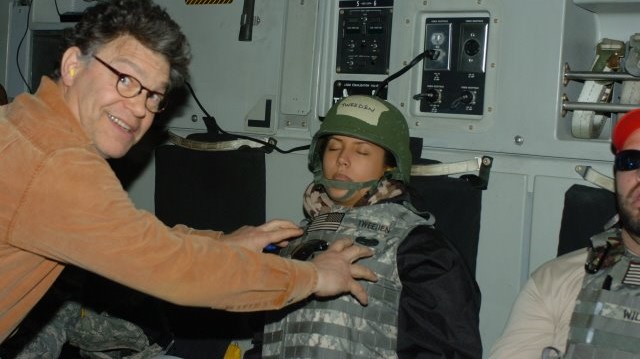 While in the Senate, Franken was an advocate for veterans, pushed for Wall Street and healthcare reform, and was a champion for Net Neutrality.
"This decision is not about me, it's about the people of Minnesota," Franken said. "Let me be clear, I may be resigning my seat but I'm not giving up my voice. I will continue to stand up for things I believe in as a citizen and as an activist."
He continued, "There is a big part of me that will always regret having to walk away from this job with so much work left to be done. But I have faith that the work will continue because I have faith in the people who've helped me do it. Most of all, I have faith in Minnesota. More often than not I'm blown away by how much Minnesota has to offer the entire country and the entire world."
"I think I've probably repeated these words ten thousand times over the years, Paul Wellstone's famous quote, 'The future belongs to those who are passionate and work hard.' That's still true. It will always be true. Even today, even on the worst day of my political life, I feel like it's all been worth it. I am a very, very lucky man. I have a beautiful, healthy family that I love and loves me very much. I'm going to be just fine," Franken said.
Fellow Minnesota Senator Amy Klobuchar, one of Franken's closest friends and allies in Washington, released a statement on Facebook following Franken's resignation.
"Today Senator Franken acknowledged that he could no longer serve in the Senate and resigned. As he and I discussed yesterday, this is the right decision. Senator Franken has worked for years on behalf of the people of Minnesota and he has been a leader on issues that are fundamental to Americans' lives, including education, privacy, healthcare and mental health. He has been a friend to me and to many in our state," she wrote.
As Franken left Capitol Hill, KARE 11's Lauren Leamanczyk asked him if he had a message for the people of Minnesota. Franken replied, "I'm comin home."
Under Minnesota law, Governor Mark Dayton will name an interim replacement for Franken. On Thursday, Dayton said he had not yet made a decision but expects to make one in the next couple of days. The governor added that he will not comment on the matter until that time.
Likely candidates include Minnesota Lieutenant Governor Tina Smith and Minnesota Attorney General Lori Swanson, according to political analysts. Minnesota Republicans are reaching out to former Governor Tim Pawlenty about running in a race to replace Franken. They've also identified former Sen. Norm Coleman as a possible candidate but he posted on his personal Facebook page that he won't run.
The process to fill Franken's seat will continue when Minnesota voters elect a candidate from each party during the 2018 primaries set for Aug. 14. During the Nov. 2018 general election, voters will select the new senator to finish the last two years of Franken's term. Finally, in November 2020, there will be another election for a new six-year term.
Below is a sampling of reaction to Franken's announcement:

Gov. Mark Dayton, D-Minn. - "I extend my deepest regrets to the women, who have had to endure their unwanted experiences with Senator Franken. As a personal friend, my heart also goes out to Al and his family during this difficult time. In other respects, Al Franken has been an outstanding Senator. He has been, as Senator Paul Wellstone used to say, 'A Senator from the Democratic Wing of the Democratic Party.' He is very smart, very hard-working, and very committed to Minnesota."

Lt. Gov. Tina Smith, D-Minn. - "On this difficult day, I am holding Senator Franken, his family, and those who have worked beside him over the last decade to make this country a better place, in my thoughts. I also am thinking today about the many women around the country who have come forward in recent months to share their stories about sexual harassment. Sexual harassment can never be tolerated in our politics, our businesses, or anywhere else."

Sen. Any Klobuchar, D-Minn. - "In every workplace in America, including the U.S. Senate, we must confront the challenges of harassment and misconduct. Nothing is easy or pleasant about this, but we all must recognize that our workplace cultures - and the way we treat each other as human beings - must change."

U.S. Rep. Betty McCollum, D-Minn. - "Senator Al Franken has been more than a colleague - he has been a friend and an ally on the issues that are most important to Minnesota families. Al's voice and vote were instrumental in extending health care to millions of Americans, helping our students succeed, and upholding our commitments to tribal nations."
U.S. Rep. Keith Ellison, D-Minn. and vice chairman of the Democratic National Committee - "Sen. Franken's decision to resign shows a strength of character that other elected officials haven't."

U.S. Rep. Collin Peterson, D-Minn. - "The behavior described in these continued allegations is out of line and unacceptable. Senator Franken is making the right choice by resigning."

U.S. Rep. Rick Nolan, D.-Minn. - "Senator Franken has determined that he can no longer effectively represent the people of Minnesota. He has done the right thing for Minnesota and our Nation by stepping down."

U.S. Rep. Tom Emmer, R-Minn. - "Elected officials hold the trust of the constituents they represent, and it is crucial we cherish and honor that trust. I am hopeful this will move our society towards better behavior."

U.S. Rep. Tim Walz, D-Minn. - "I have served with Senator Franken for eight years in the U.S. Congress and he has accomplished a lot of good for Minnesotans. But I believe the pattern of his behavior is unacceptable and his ability to continue to effectively serve Minnesotans has been irreparably compromised."
Minnesota DFL Party Chairman Ken Martin - "He has been a tireless and strong progressive leader on behalf of Minnesotans in Washington, but that in no way excuses his behavior toward the women who came forward. His resignation today is an important part of the healing process."

St. Paul Mayor Chris Coleman - "It's a sad day for all the causes Al championed. ... But this day is yet another reminder that the countless women who have been the victims of sexual assault and harassment must not be silenced. For too long, their stories have been disbelieved or subject to special scrutiny. As we go forward, it is my hope that we will seize this time in our history to fundamentally change how women are treated in our society."