WASHINGTON - Hennepin County Sheriff Rich Stanek met with President Donald Trump at the White House on Tuesday. Stanek, part of the National Sheriffs' Association, was among a dozen sheriffs from across the country meeting with Trump to talk about law enforcement issues in their communities.
Stanek first addressed Minnesota's opioid epidemic. "We need help. Eighty-plus percent of those drugs come from south of the border. Everybody knows it. I know you will do something about that," Stanek told Trump.
"It's already being done," Trump responded. "Believe me, it's a big, big difference. And we will do that. You do have a big problem. And you do have a big problem with the refugees pouring in, don't you?"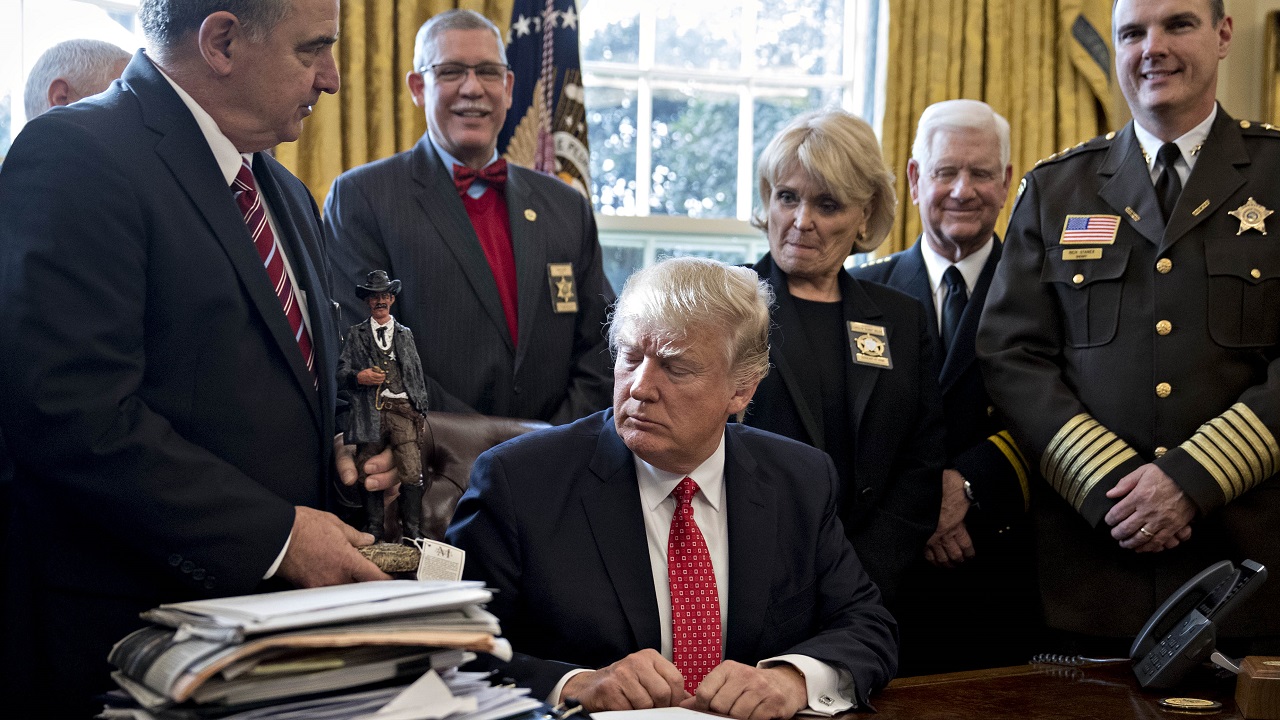 "Yes we do, sir," Stanek replied. "And all we're asking is what you're doing which is let the courts decide, do what we've been doing. The rule of law is strong and the proper vetting of individuals is really important to us."
"You know, the vetting is much, much tougher now and we need this court case (inaudible) to be very helpful in keeping the wrong people out of our country. You understand that better than anybody," Trump answered. "I think we're going to have some good results. It may take a little while -- you know this is a very dangerous period of time because while everybody's talking and dealing, a lot of bad people are thinking 'hey let's go in right now.' But we're being very, very tough with the vetting. Tougher than ever before."
In a tweet, President Trump thanked "the incredible men & women who protect and serve 24/7/365."