BEMIDJI, Minn. – At 3:30 a.m. on June 22, 2016, an arson fire brings Bemidji investigators to the Hillcrest Manor mobile home park. And they quickly find a victim.
"I was told we had a fire scene with a victim that was bound with tape," said Special Agent Paul Gherardi, with the Minnesota Bureau of Criminal Apprehension.
Gherardi, stationed in the BCA's Grand Rapids office, is assigned to lead the case because the two homicide agents at the Bemidji office are on vacation.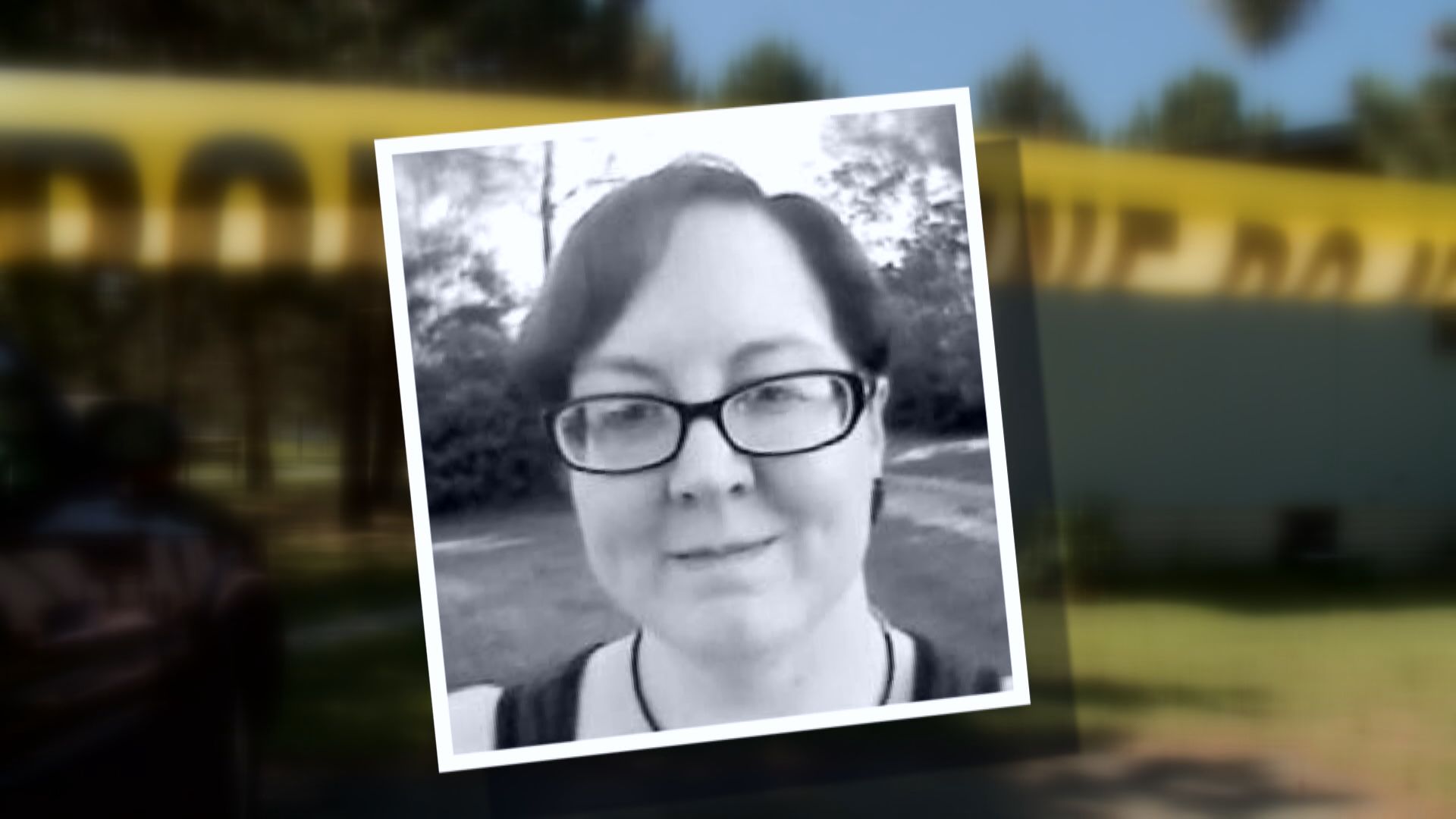 The fire victim is Melissa Norby, a 35-year-old single woman who lived in the trailer. Officers begin searching for suspects and a motive when at noon -- more than eight hours after the fire -- the case takes a tremendous turn.
"There was a parent at the barricade stating that their child stayed the night at this home," says Bemidji Police Detective Michelle Leffelman. "She collapsed in front of me onto the ground."
"The fire came out at 3:30 and it's noon already. We already felt we're behind the 8-ball. In knowing that the little girl is missing," Gherardi said.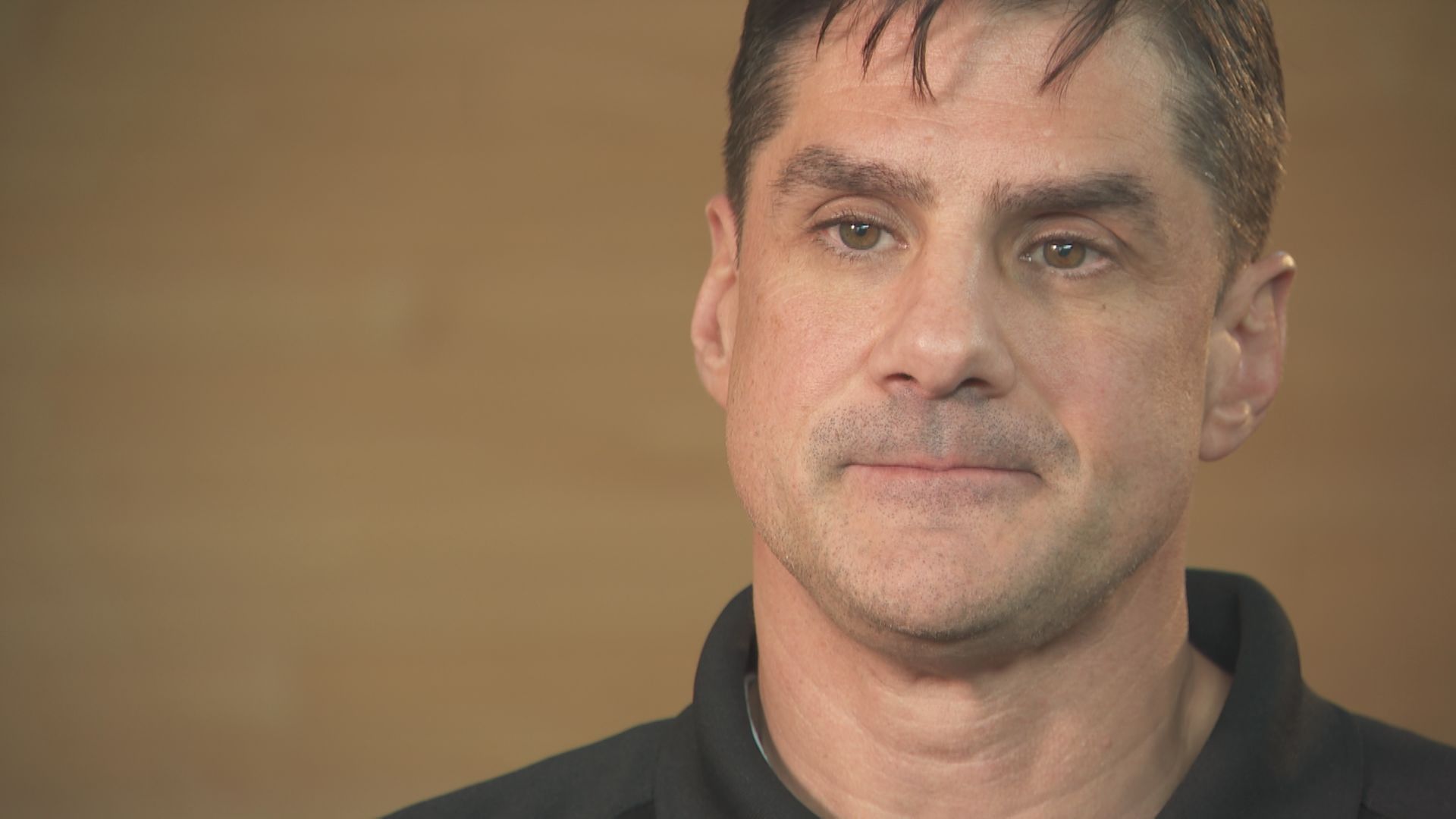 "I know the mother was just plain frantic and for us, it was an emotional roller coaster," says Minnesota State Deputy Fire Marsal Kevin Mahle.
"I have a child the same age as this little girl, and it was like, what would I expect the person I'm telling this to, to do for me?" says Leffelman.
Norby was babysitting the 5-year-old girl that night, so investigators search again.
"Checked every cupboard. Any possible place a kid could have went," said Bemidji PD Detective Sergeant Mike Solheim.
"We searched and sifted and dug and removed layer after layer and didn't find any other remains," said BCA Special Agent Bill Bennett.
"We had been through the debris three times, there's absolutely no one else there," Mahle said.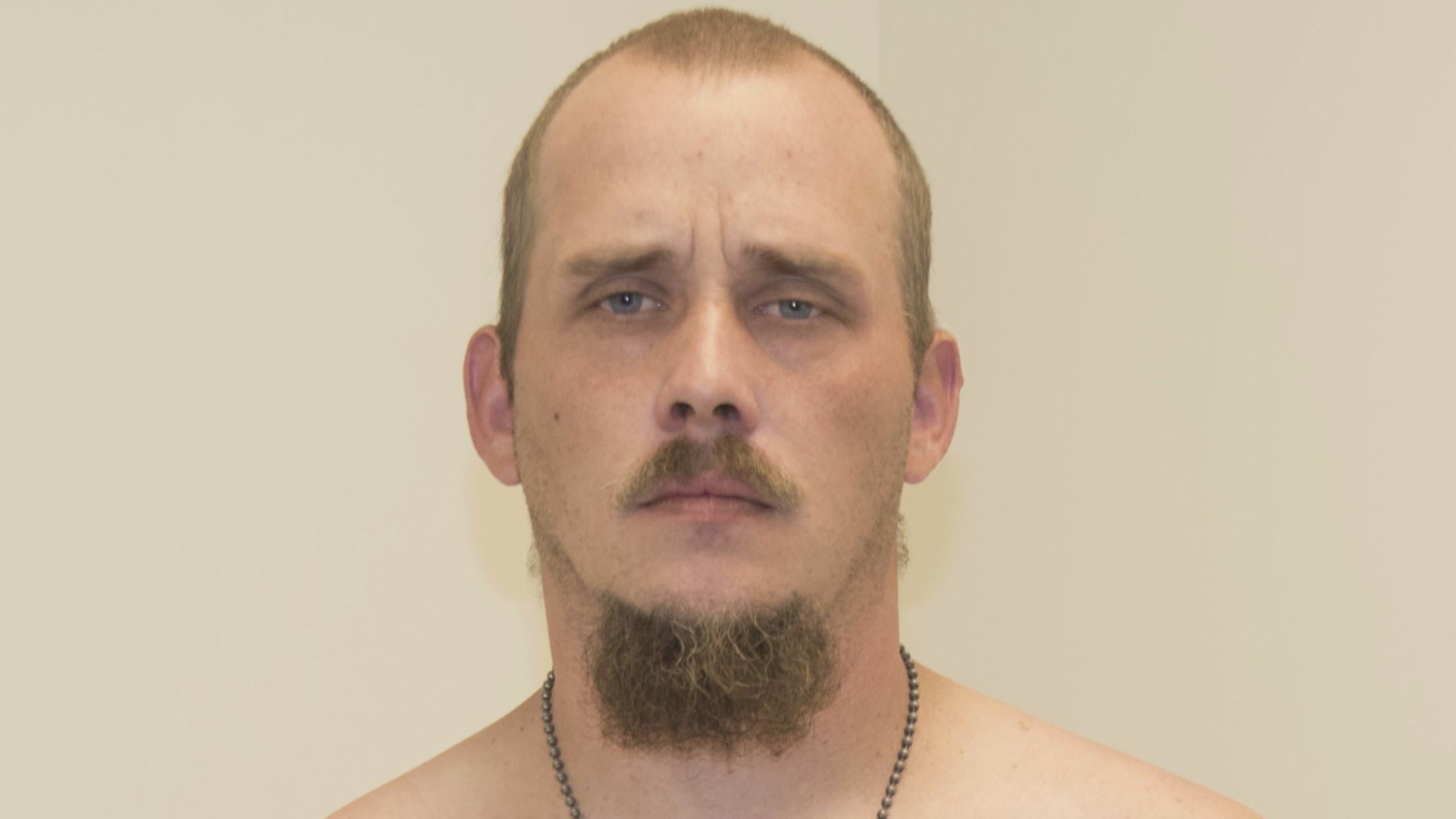 Confident no one else died in the fire, investigators now know whoever killed Norby likely kidnapped the little girl. And they know they're running out of time to find her alive.
"Everyone's going a million miles an hour in 800 different directions because we have a missing 5-year-old that we need to find right now," says BCA Sr. Special Agent Chad Museus.
"We started tracking down past boyfriends, past people she had been in relationships with right away," said BCA Special Agent Jake Hodapp.
"Melissa Norby is seeing a guy by the name of Jake. Has blue eyes. Has a food truck," Gherardi said.
"We figured out right away that Jacob Kinn had a food truck," Museus adds.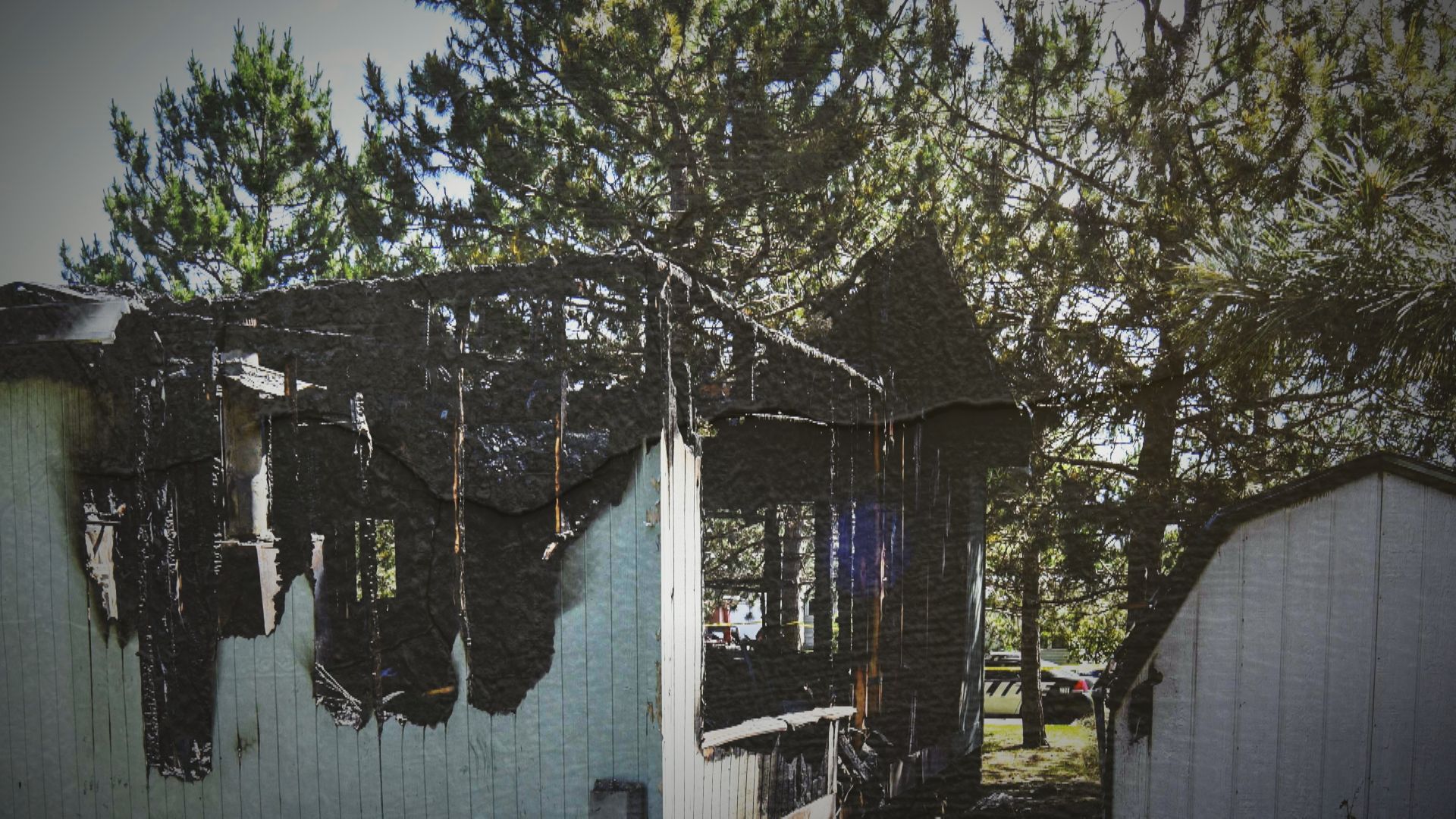 Jacob Kinn is a 32-year-old with child pornography convictions who, in a prior case, was busted trying to meet with a child to photograph her.
"And all of us in the room immediately went, oh my God. He's our guy," Museus said.
They reach him by phone and Kinn agrees to be questioned, arriving after midnight.
Gherardi and Museus sit down with Kinn for nearly four hours.
"You recognize this little girl?" Museus asks.
"I already answered that question," Kinn responds.
Reflecting on the interrogation, Museus said, "He was completely deceptive. He was lying to us. He was very defensive in his answers."
"I don't know where she's at. I don't have her," Kinn says on the videotaped footage of the interrogation. "I wish I could help you find the little girl. I'm sorry something happened to her. But I had nothing to do with it."
Kinn doesn't realized the agents traced his location during their earlier call.
"Your cell phone is not even close to where you say you were fishing. That's concerning to us," Gherardi said, during the interrogation.
"I don't know how that would have happened, but I wasn't in Bigfork. I had no reason to be in Bigfork," Kinn responds.
"There's a difference of about 30 or 35 miles," BCA Special Agent Rob Fraik said, regarding the discrepancy between where Kinn claims he was fishing when he answered the phone, and the location where his phone pinged from a cell tower.
Fraik discovers Kinn's family owns land near Bigfork, so he and Senior Special Agent Don Newhouse head in that direction.
But Gherardi and Museus notice Kinn's boots and pants are wet. Grass hangs from his vehicle outside. They don't have enough evidence to arrest him yet.
And, now, 24 hours after the fire, hope seems to flicker out.
"At that point we were figuring since he left her, there probably wasn't a good chance of her being alive," Hodapp said.
"I think we all know the statistics. And finding a child alive in that time period? It's slim to none," says Bemidji Police Detective Heather Holden.
"I told our team, 'Go home. We need to get some sleep. Tomorrow's going to be a long day,'" Museus recalls. "What that meant was we were going to be recovering, as opposed to rescuing, this 5-year-old."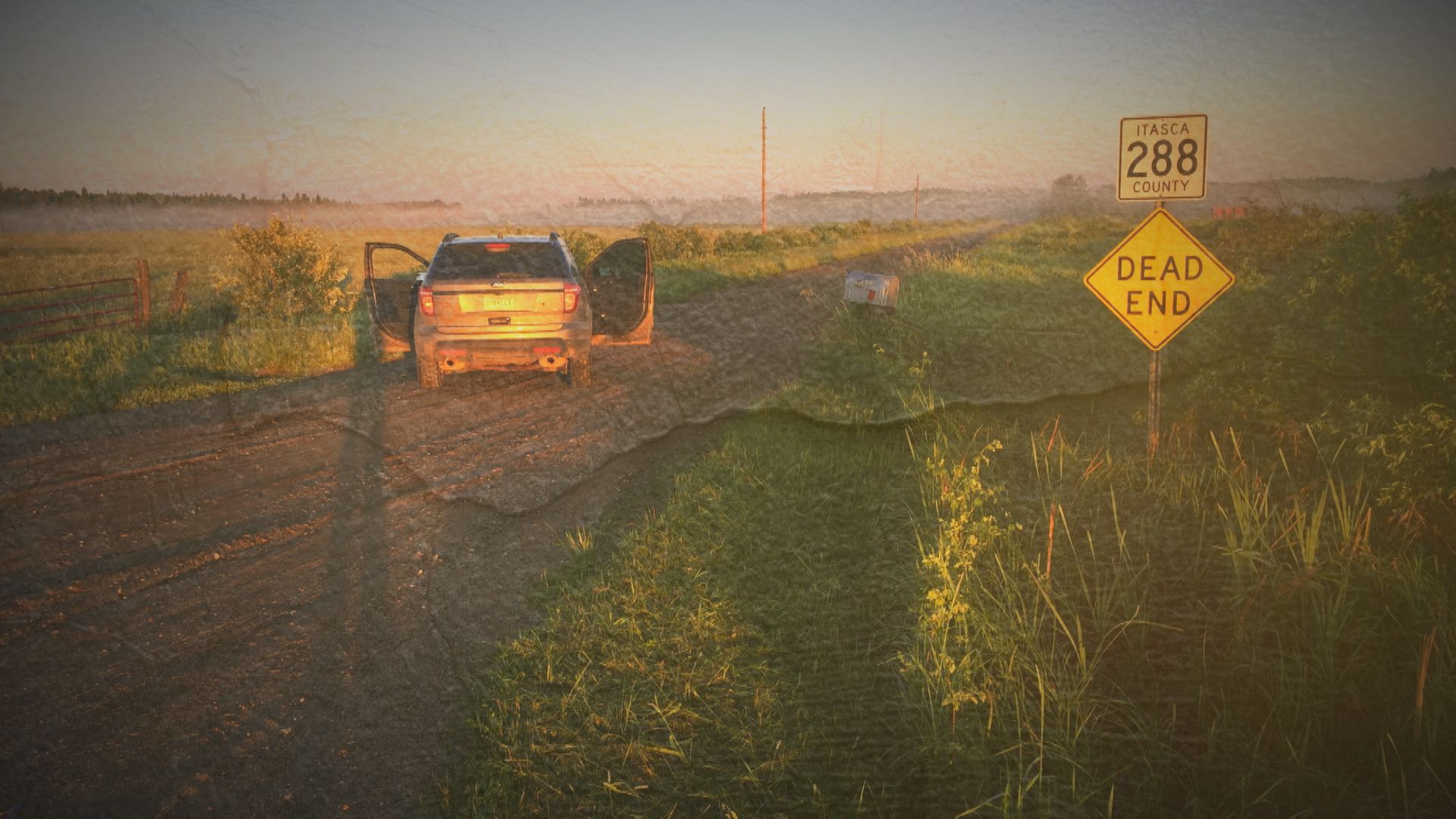 Gherardi, a father himself, says, "When you have kids of your own, you realize how precious they are. I lost a sister to a homicide. And having kids? I can't imagine what the family was going through."
As most of the investigators rest, Fraik and Newhouse find a remote road in Itasca County with fresh tracks.
With the sun rising, it leads them to a hayfield, which leads them to a camper tucked behind a grove of trees with the door taped shut.
"It was wrapped up tightly in a way that they're holding someone captive inside," Fraik said. "And when the door opened up, the little girl is alive."
Fraik and Newhouse comfort the girl and ask her questions. Her feet and legs are bound with electrical tape. Her arms show marks from being taped, but she was apparently able to free herself from that.
"I couldn't believe it," Fraik said. "We had been bracing ourselves. Working through the night. Expecting the worst, hoping for the best."
The agents pull the girl out and snap a photo of Fraik holding her, the little girl with a smile on her face.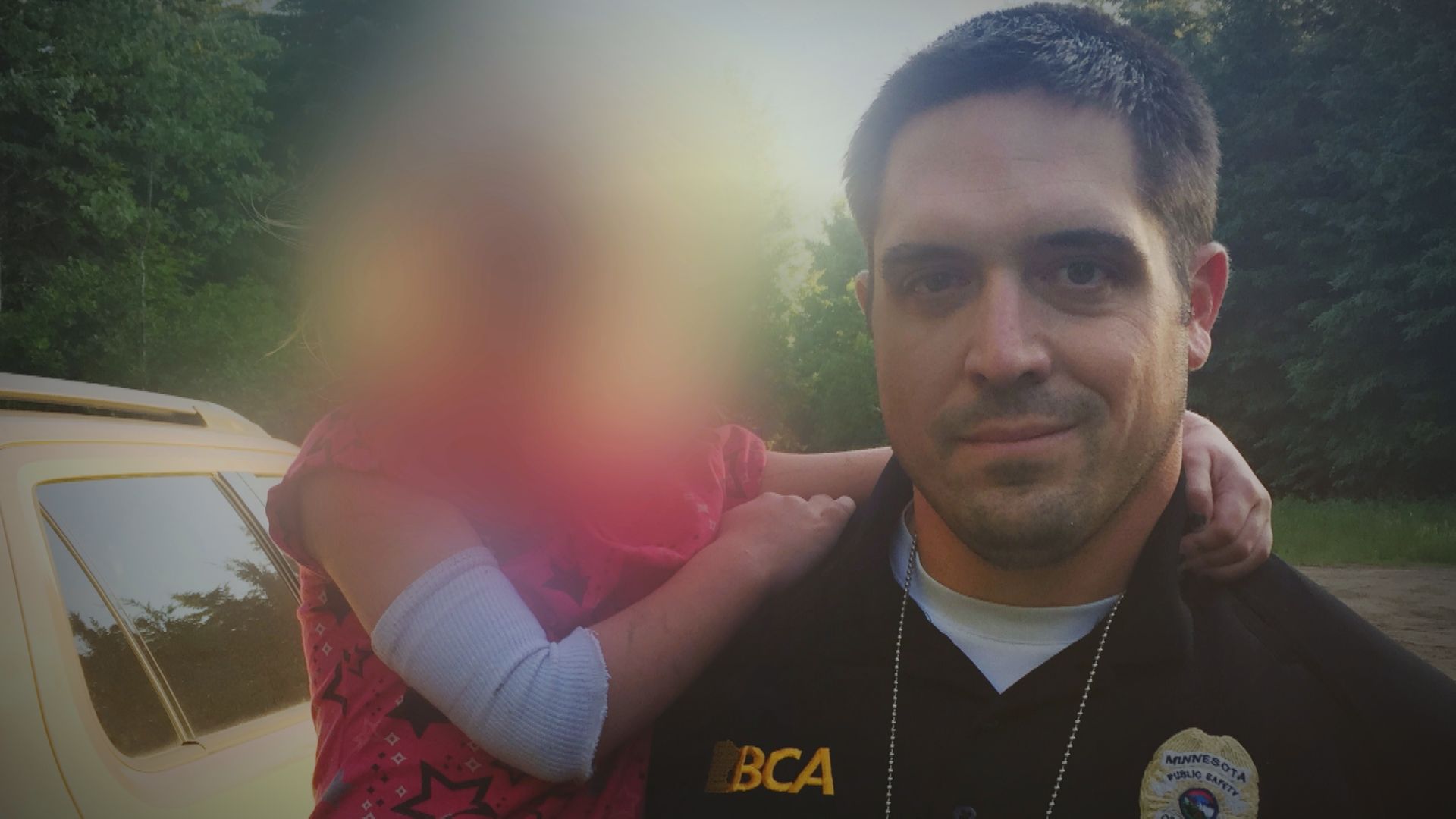 Newhouse texts the photo to their groggy colleagues in Bemidji to share the good news.
"And then he sends me a picture of her. With Rob. And she's smiling. And she's healthy. And she's alive," Museus said.
"I just remember thinking no way. There's no way she's alive," Bennett said.
The photo was accompanied by a text message: "Arrest him."
After arresting Kinn near Bigfork, not far from camper where he was holding the 5-year-old, they bring him back in for questioning.
"What changed between two hours ago and now?" Kinn asks.
Gherardi lifts up his cell phone to show Kinn the photo of Fraik rescuing the little girl. A "gotcha moment."
"He is a soul-less, remorseless human being," Hodapp said.
But that wasn't all. Investigators would learn Kinn had help.
"And it was like a slap in the face. It was unbelievable. This whole thing was laid out, planned out, staged out, from the beginning," Bennett said.
Text messages reveal to investigators that Norby, the babysitter and supposed friend of the little girl's family, helped Kinn plot the abduction before he killed her.
"It was unbelievable," Bennett said.
But to these men and women, who too often have to deliver bad news, bringing the little girl safely home to her parents reminds them why they do what they do.
"To have a child the same age as her. It was amazing to know the statistics and know we got her back alive," Holden said.
"It made my career," says Gherardi, who was assigned the case agent by chance. "To be a part of this case, if my career ended tomorrow, I'd be happy."
The little girl's mother says they deserve the award because they go beyond what they need to do.
"We are really really thankful they brought our baby girl home safe and sound," she says.