ISLAND LAKE, Minn. - For the second time in less than two months, a muskie has attacked someone on the same northern Minnesota lake.
Twenty-two-year-old Paige Dougherty's foot was bitten Sunday afternoon on Island Lake, while she was dangling her feet in the water.
"I just never thought that it would happen to me personally, or someone I knew," Dougherty said.
Dougherty's mother, Wendy Haldorson, says she was wearing an ankle bracelet, and there were walleye the family had caught hanging off the dock, but she isn't sure if that had anything to do with the attack.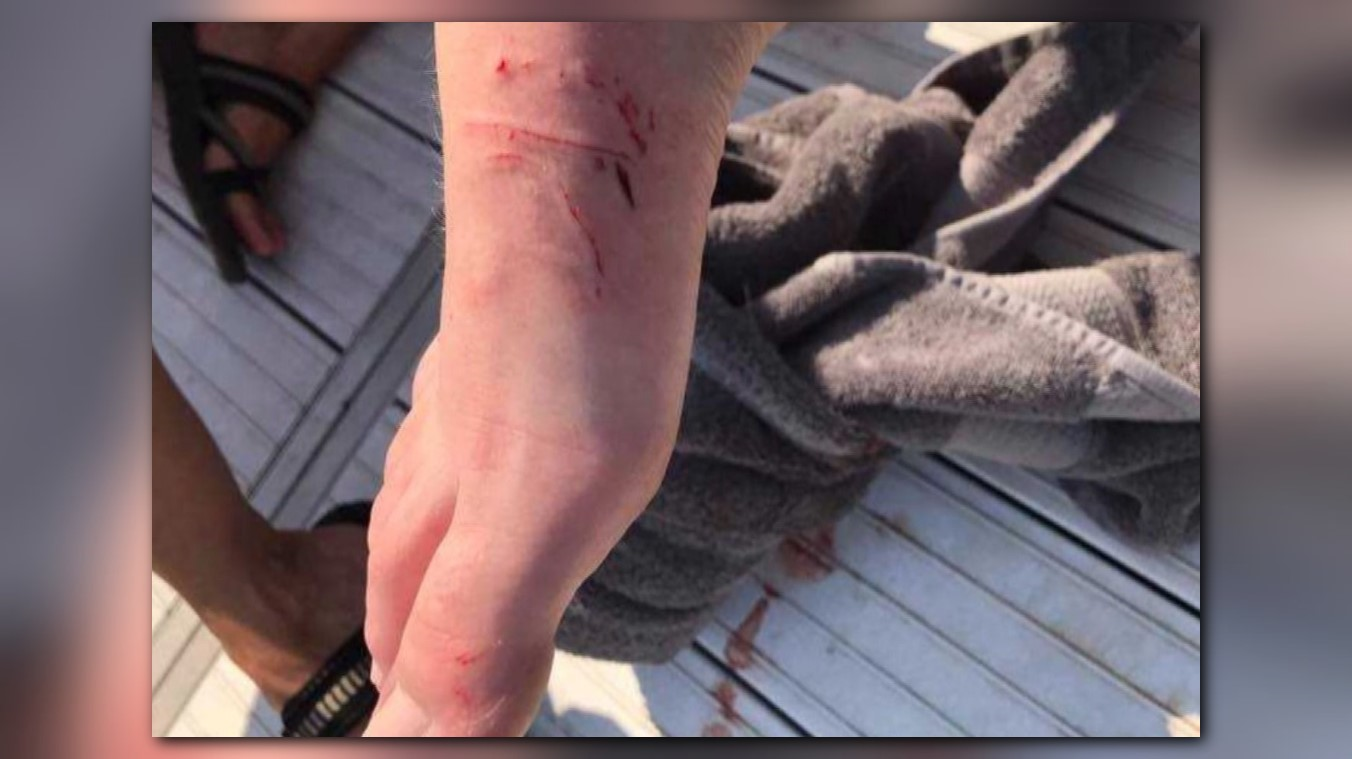 "I looked down and everyone looked over and we saw a big muskie's mouth coming out of the water," Haldorson said.
Dougherty's family estimates the fish was up to 40 inches long.
Haldorson says her daughters injuries were not serious, and she expects to return to work tomorrow.
Since 2013, the Minnesota DNR reports nearly 5,400 muskies have been stocked in the Island Lake reservoir, making it one of the highest muskie-populated waterways in St. Louis County.
Dougherty won't be scared out of the lake after this, but she may rethink the ankle bracelet.
"I would think that next year, yes, I will get back in the water. I will not wear any jewelry, though," she said with a laugh.