UPDATE: The ramp is now back open to traffic.
BLOOMINGTON, Minn. - A semi truck crashed off a ramp in Bloomington Sunday morning and then crashed down onto the ramp below, according to the Bloomington Fire Department.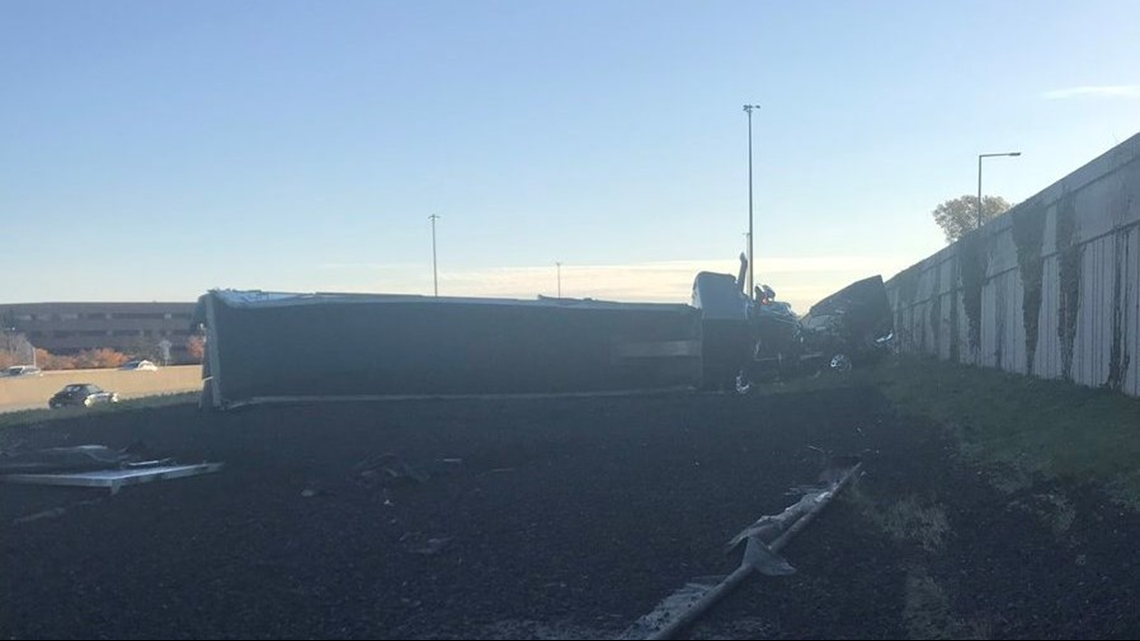 The driver was expected to survive, fire officials said.
The semitrailer trailer truck was leaving northbound Hwy. 169 for eastbound I-494, when it crashed and landed on the ramp below around 8:30 a.m. Sunday.
The crash has shut down the ramp from Marth Road/Washington Ave. to eastbound Interstate 494 for several hours.