ST PAUL, Minnesota — Sarah Nelson wants you to look closer at the world around you.
Nelson, a visual artist based in St. Paul, works mostly with pen and markers. Her work is extremely detailed and devoted to highlighting the environment.
"I had no idea it was going to go in this direction," Nelson said. "I was voted like second 'Most Likely to Save the Rainforest' in high school and I look back and I'm like, 'They knew something I didn't.'"
It all started two years ago when Nelson was invited to do a solo exhibit focused on endangered species in Minnesota and Wisconsin.
"It just changed my life. And so after that all my art became really environmentally focused," Nelson said. "I've focused a lot on endangered species, on ecosystems, on habitats, on plankton. Trying to kind of communicate and document what's going on in the world and why these species and environments actually have a huge impact on human life, as well."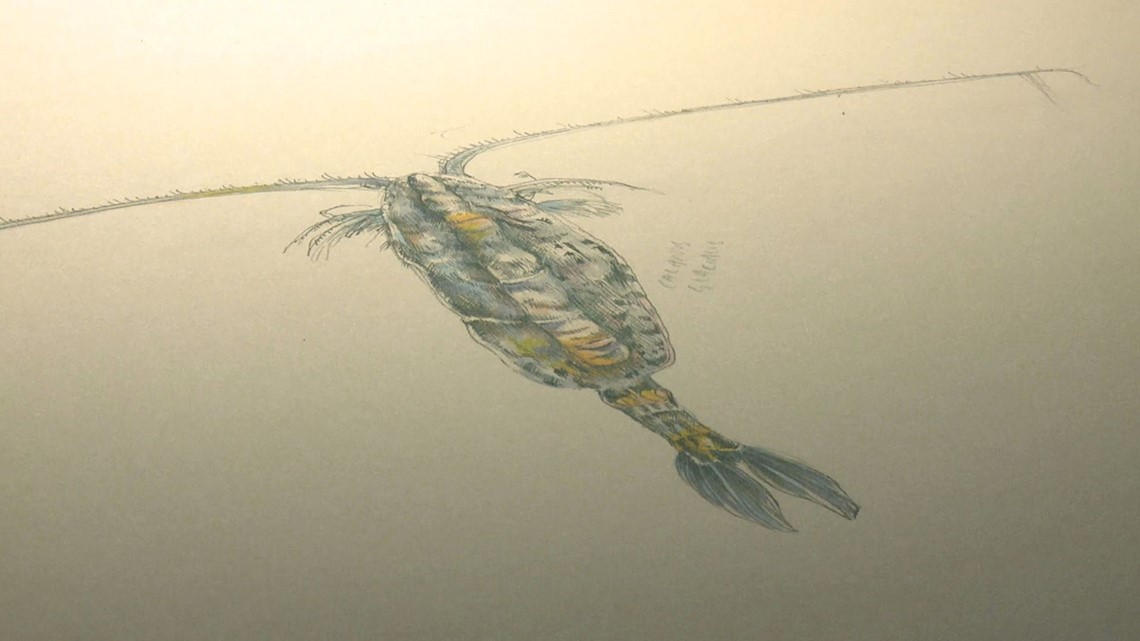 Wednesday morning, Nelson was drawing zooplankton from her home in St. Paul. It's research for a trip to the Arctic next year. Nelson was accepted into the Arctic Circle Artist and Scientist Residency program for the June 2020 expedition. She will be working and collaborating with other artists, as well as scientists, while on a Barquentine sailing vessel.
Some of Nelson's work only takes a few days to complete but others can take much longer; she's been working on a coral reef piece for two years now.
"I really want people to feel that love and appreciation that I have for the things that I'm talking about through my art. So yes, I like painstaking projects," Nelson said.
But her latest project lasted only a month. In celebration of Earth Week, her art will wrap the inside and outside of a Green Line train car that will run from Minneapolis to St. Paul. It's a partnership with Metro Transit and the University of St. Thomas' Justice and Peace Studies Department, as well as UST's Sustainable Communities Partnership Arts Program. It was also made possible with a grant from the College of Arts and Sciences.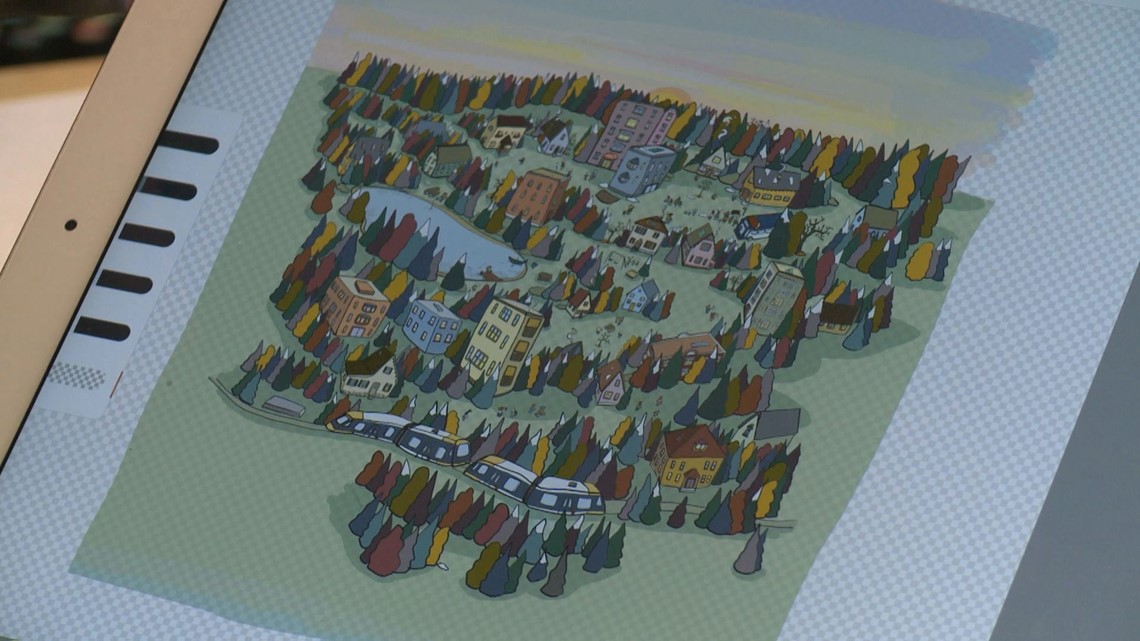 Nelson described the interior as having "animals from Minnesota, specifically just doing goofy things throughout the Twin Cities. It spans from fall, to spring, to winter and then day and night and back to morning."
You'll be able to catch the Green Line train car with her work starting April 19.
Nelson said she tries to focus on the beauty of the environment, in order to spark curiosity and conversations about our earth.
"I don't think you can care for something unless you value it or love it and I think beauty is a way to get into that heart space of people. So my hope is that art can do that and especially, my hope is that the work that I'm doing has the ability to kind of have those conversations," she said.