EXCELSIOR, Minn. - Lexie Dietz is spending her summer studying.
"These are our tanks here," said Dietz, a soon-to-be junior at The Blake School in Minneapolis.
These tanks full of weevils, a tiny beetle in Minnesota lakes, carry a huge hope.
"We're interested in controlling Eurasian watermilfoil," said Dr. Sallie Sheldon, a professor from Middlebury College who brought her research from Vermont to Minnesota.
Dr. Sheldon is starting a pilot program to breed and train weevils to eat Eurasian watermilfoil, an invasive species taking over hundreds of Minnesota lakes. It crowds out native plants, making it impossible to swim or boat in.
So, Lexie and 11 other high school students heard about Dr. Sheldon's study and volunteered their summer, three days a week for six weeks.
"Well, I live on the lake, so I think it's kind of a cool thing to be able to work on a project that's directly affecting me," said Dietz.
Lexie and the group find weevils in Christmas Lake, put them in tanks, and then add the milfoil stems. While in the tanks, the weevils lay eggs on the stems. The group will take those bundles of stems, place them in Christmas Lake, and tie them to a standing plant.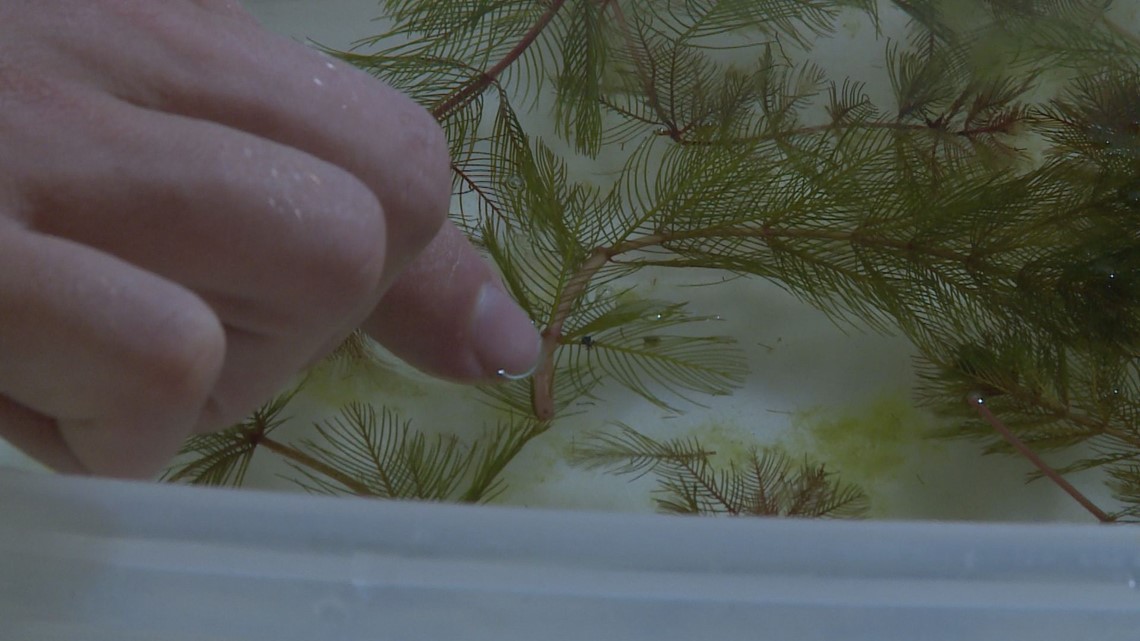 "They eat the Eurasian. They don't kill all of it, but according to Dr. Sheldon, they control it, it becomes about 15 percent of what it was," said Jeff Forester, the Executive Director of Minnesota Lakes and Rivers Advocates.
If it works, it's a natural way to save the lake. And, save money.
"A lot of lake associations are spending somewhere between $10,000 to $30,000 a year just so that people can come and enjoy the lake," said Forester, noting that the Christmas Lake Association is funding this pilot project.
Like Lexie, who loves her lake and lab work.
"I think this will be a really good experience to see, like, is this really what I want to do someday? And, what is the process for doing all this?" said Dietz.
It's her summer of science.