ST. CLOUD, Minn. — The members of the Minnesota high school hockey team that started their school year by shaving their heads arrived back at school to a standing ovation Monday.
Just over a week after claiming the Minnesota Class A championship, the Cathedral High School boys' skaters returned from spring break to a rally and standing ovation.
Coach Derrick Brown paused to compose himself while singling out Cade Anderson, a hockey team student manager.
It was Cade's diagnosis with cancer – his second – that prompted Cathedral's skaters to shave their heads.
"That's when I knew that this was different," Brown told a packed gym of students, teachers and parents.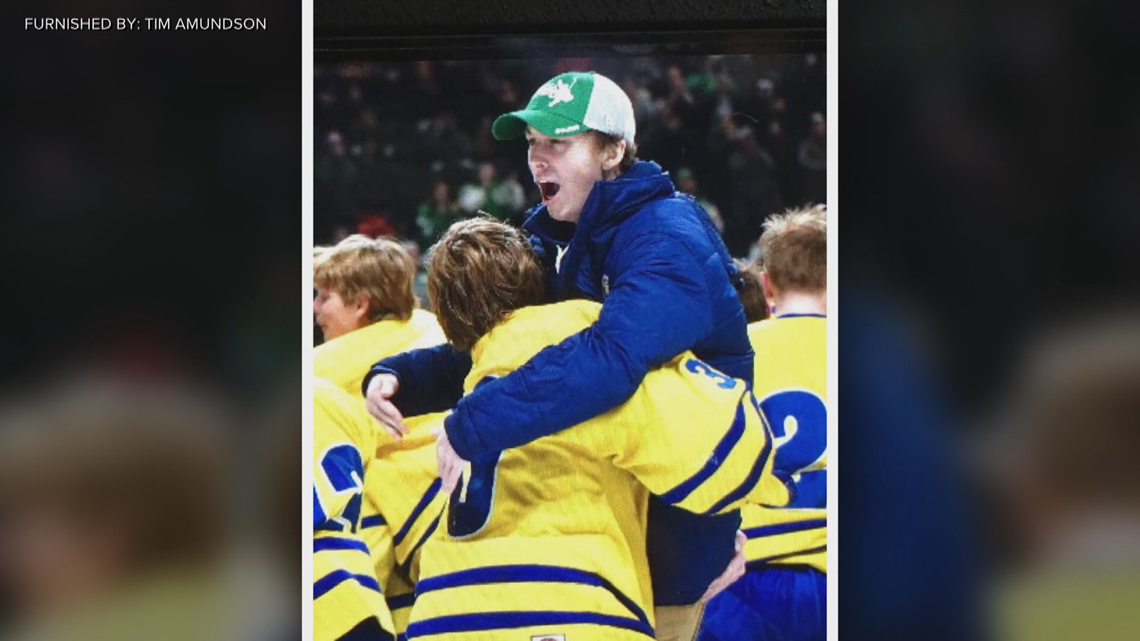 Cade missed the first few months of the school year as he received a bone marrow transplant at University of Minnesota Masonic Children's Hospital.
His teammate prayed for their manager before each game.
"It almost just seemed like we gelled together better," said Noah Amundson, a co-captain of the team.
Last fall, Cade's classmates chose him as their homecoming king, cheering as a crown was lowered on a cardboard cutout of Cade – who watched via Skype from the Twin Cities.
"It's a tight knit community that's got your back," said Rick Anderson, Cade's dad, of his son's school family.
At the victory rally, Coach Brown pointed at Cade, who stood sheepishly at end of a row of hockey players.
"We're champions because that kid Cade is a champion," Brown said.
Afterward, Cade – whose cancer is in remission - expressed his gratitude to his coach and teammates.
"I think they were definitely repaid with this championship," he said.