GOLDEN VALLEY, Minn. - Not long from now there will be no more survivors of the Holocaust to tell us, in their own words, what happened.
The concentration camps were liberated more than 70 years ago now those who lived to see that are aging.
To preserve the stories of the Minnesotans who lived to tell about what happened to them, a photographer and a writer began documenting them in words and pictures.
That project is called 'Transfer of Memory' – it's a photography exhibit you can see right now at the Minneapolis-St. Paul International Airport in Terminal One.
One of the stories in that exhibit is the story of Judy and Fred Baron.
Judy, born in Hungary in 1928, didn't long have long to grow up.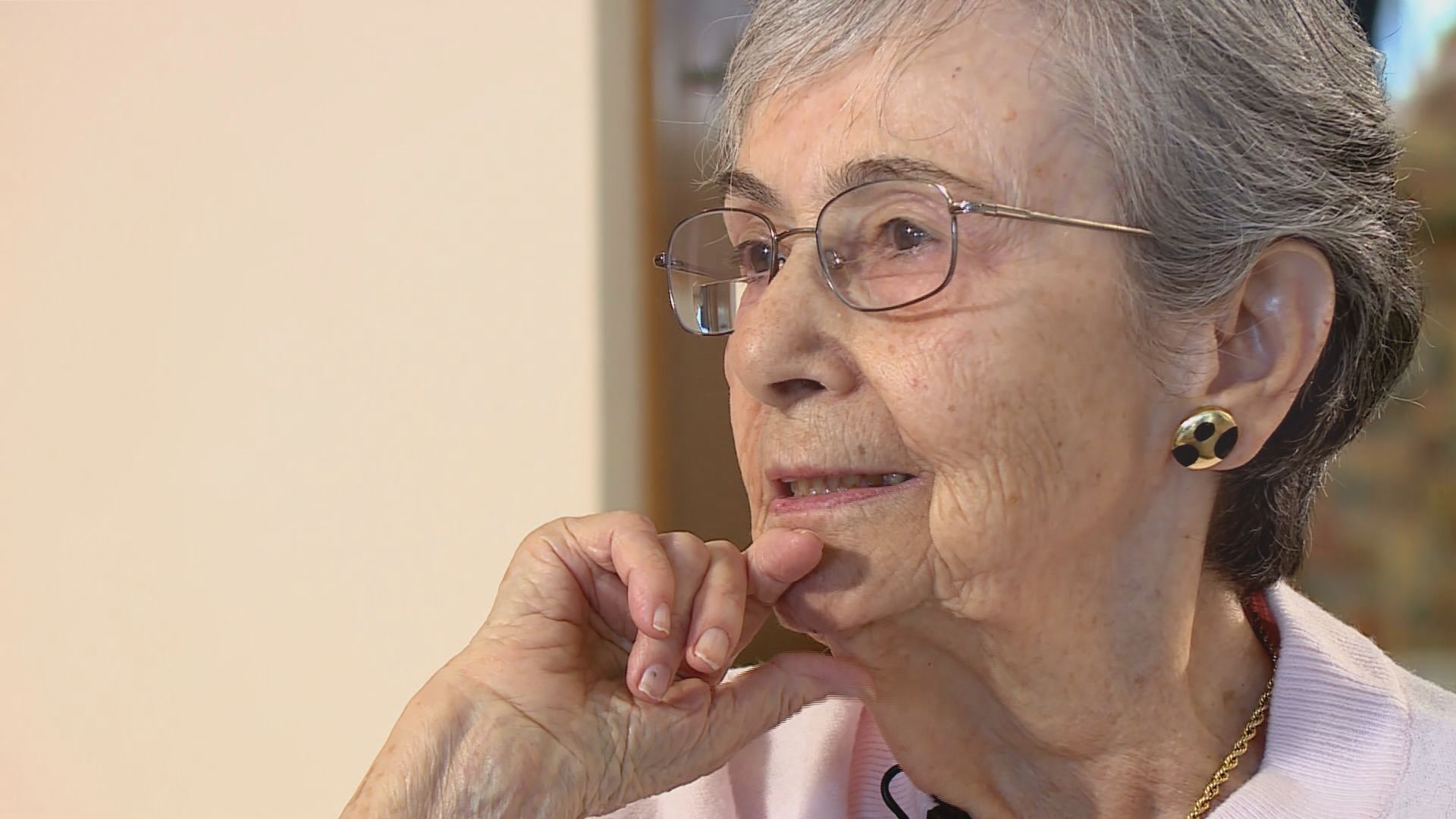 As her childhood -- childhood as you and I know it -- ended when she was 15-years-old.
"I had two sisters and my parents and in 1944 we were taken to Auschwitz. I remember some of it, and some of it I don't want to remember," Judy said today from her home in Golden Valley.
What does she remember? She remembers arriving there.
"There was thick smoke when they opened up these (rail) cars and we were yelled at to get out quickly and told to line up in the rows of five men and five women."
She remembers forming those lines over and over again.
"Twice a day we stood in the line and they took out people that didn't look right to them and they took them to kill them…so you were afraid every day they may take your mother or your sister…"
Judy recalls vividly the day that fear became something else.
"I absolutely know they were probably put to death because if they separated them that meant they went to the, to the place where they died."
Judy and her older sister were then sent to the work camp at Dachau. "It was Hell. Hell."
But it would end soon in a couple of ways. The camps would be liberated. But Judy's only surviving family member, her older sister, endured too much. She died of typhus.
Judy, who was near death, was taken to a Red Cross hospital in Sweden where she would find her future.
Fred Baron was there too.
He also came from the camps and met Judy while he eavesdropped on her conversations she would have with friends in the courtyard.
It worked, they married and moved to Minnesota in 1947.
Fred always told their Holocaust story until he died three years ago.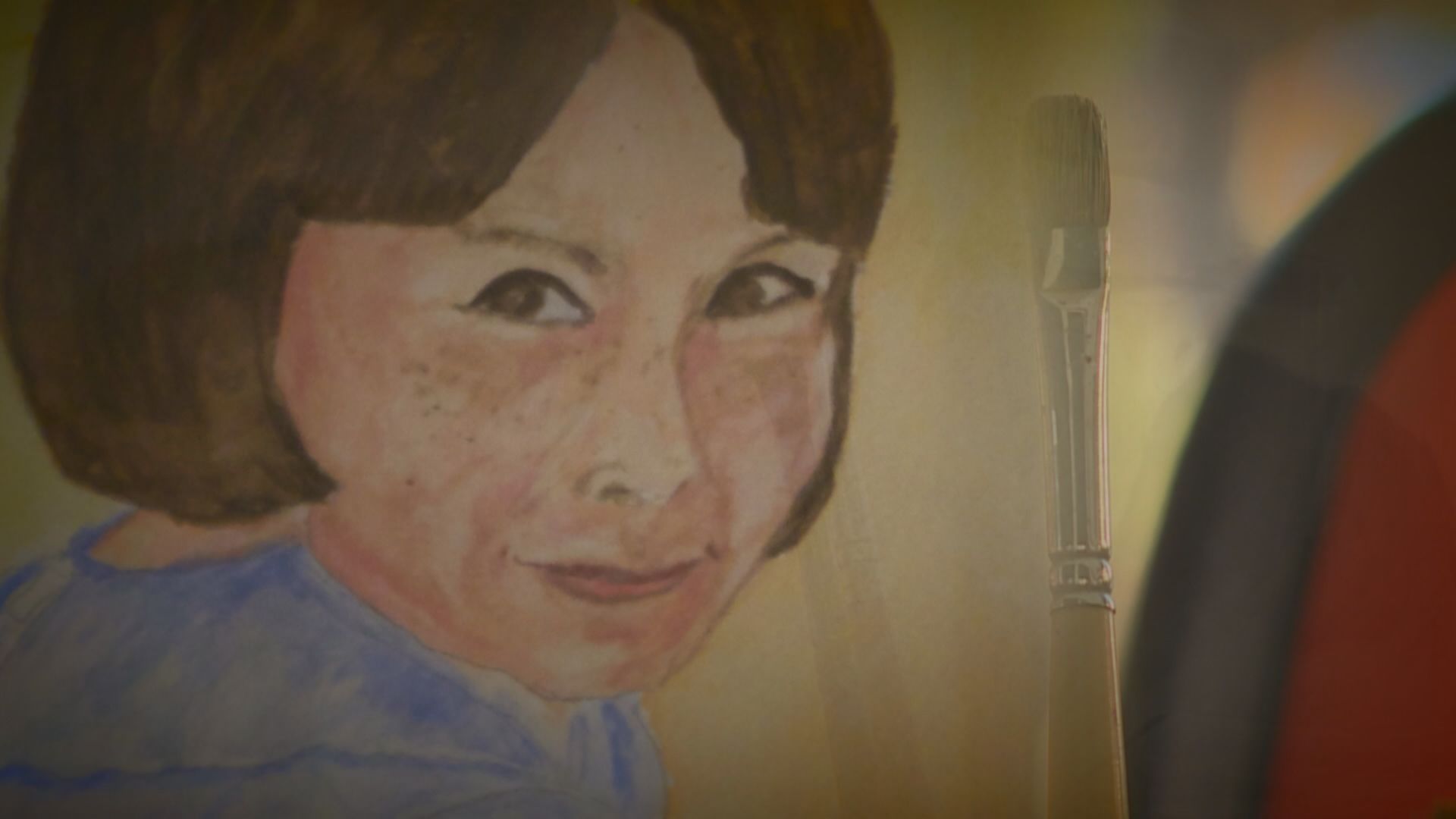 Judy knows now it is her turn. And she tells it in a couple of ways. This way, but also, through art.
Judy painted 18 images from the book, Children of a Vanished World by Roman Vishniac. The book is a collection of stories of Jewish children who lived in villages that would be raided by the Nazis years later and taken to camps.
Most of the children likely died.
If you are interested in seeing Judy's watercolors those are also going on display at a museum in Granite Falls.
If you're interested in seeing all of the Minnesotan Holocaust Survivors stories that participated in Transfer of Memory. click here. Photographer David Sherman and writer Lili Chester, in partnership with The Jewish Community Relations Council of Minnesota and the Dakotas (JCRC), created this photography exhibition. It is in Terminal One near gate C18 and available for viewing through Feb. 5 then travel to the Basilica of St. Mary.