MINNEAPOLIS - Andrea Loth's office is 6 feet wide, 12 feet long and mobile. Known as "The Wrappery," Loth's office is an ice fishing trailer that's been turned into a gift wrapping-mobile.
"I was at a job that I did not like at all after grad school and I thought, 'You know, I don't like the job I'm in so I would like to have a job and have a career that I really enjoy," Loth said.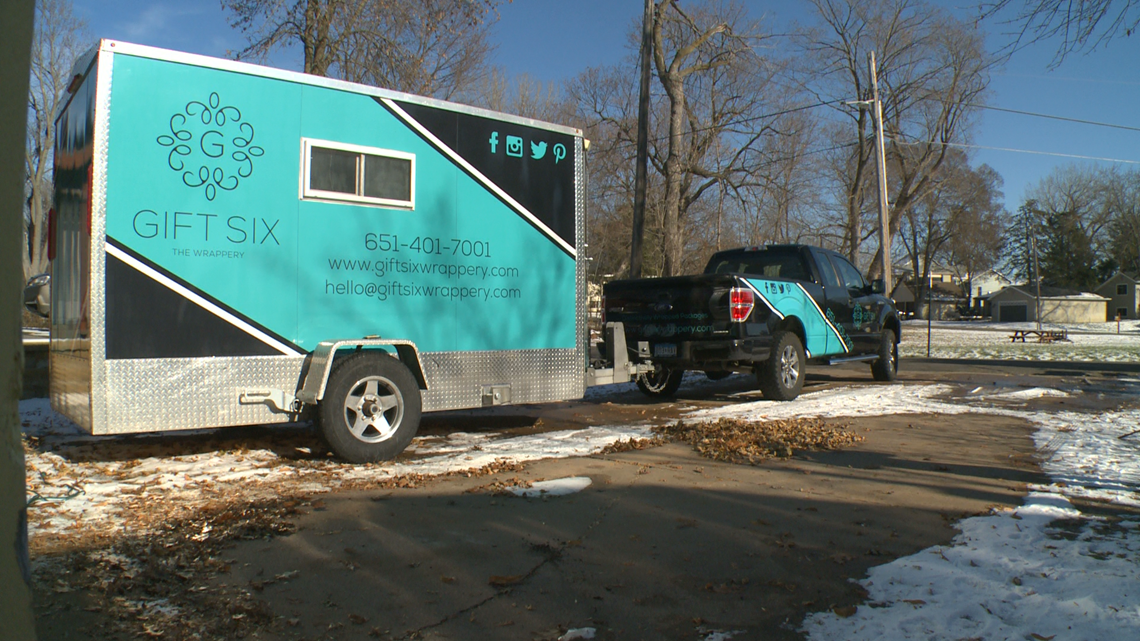 Loth, who lives in Forest Lake, first fell in love with gift wrapping as a teenager while working at a toy store.
While she had the idea of starting a mobile gift wrapping service for about five years, she officially launched "Gift Six" about a year and a half ago. While the company is called "Gift Six," the retrofitted trailer is known as "The Wrappery."
With so many people shopping online, Loth said, "If they're doing all their shopping online, they're definitely not using a mall kiosk to do their wrapping anymore. So I figured I would have to create a business that was the most convenient as possible for my clients."
Clients book an appointment and The Wrappery comes to them, whether that's at work or at home. Loth travels all over the Twin Cities metro area and workers wrap everything in the trailer.
Corporate companies will also request the service to wrap gifts meant for employees or clients.
While it's a year-round business, Loth said she is busiest right after Thanksgiving until Valentine's Day. Appointments book up the quickest the week before and the week after Christmas.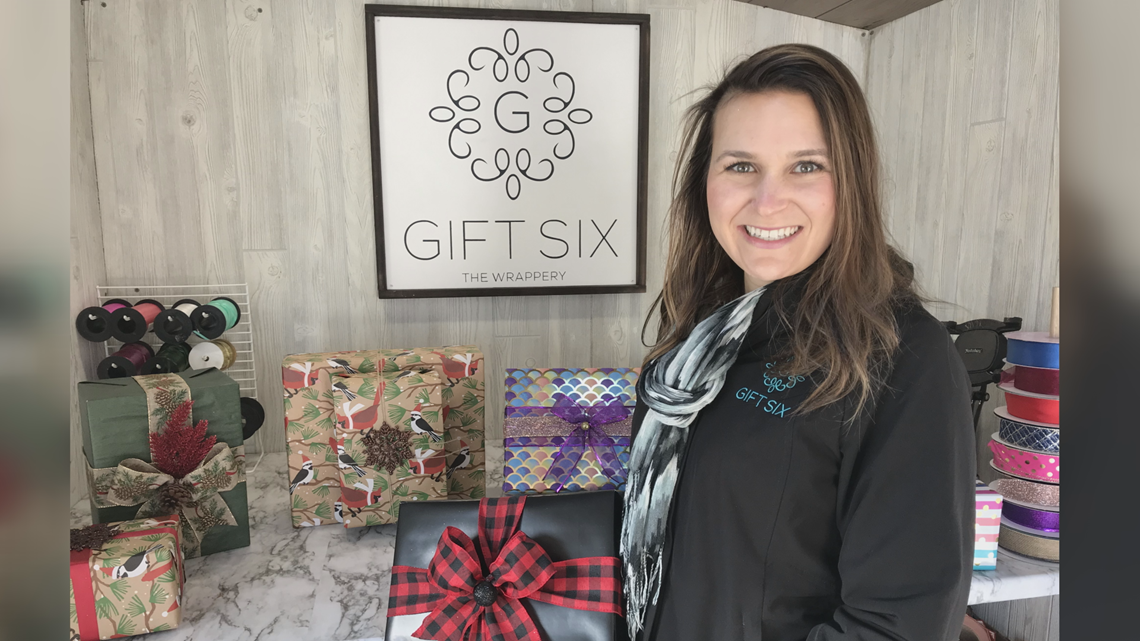 "There's no greater feeling when we deliver gifts back to our clients and they are so excited to put them under their tree and they're so excited to give," Loth said. "After an appointment or after the holidays, we get so many emails and calls from people saying, 'No one even wanted to open their gifts because they looked so nice' and that's very, very powerful."
Depending on the size of the gift customers want wrapped, it costs $4-$14 per package.
To book an appointment or find out more about the services Gift Six offers, click here.