MINNEAPOLIS - Leaders are calling on law enforcement, including the FBI, to investigate a possible hate crime against a local Muslim Cemetery that was hit by vandals.
According to the Minnesota chapter of the Council on American-Islamic Relations (CAIR), vandals recently targeted the Muslim Cemetery Al Magfirah in Castle Rock Township, damaging walls, ceilings, furniture and equipment plus spray-painting the walls with Nazi swastikas, profanities and a message that reads, "Leave, you r dead."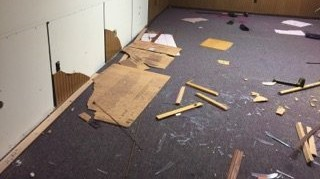 "This attack on a Muslim cemetery property comes at a time of increasing anti-Muslim incidents across the country. Because of this rising Islamophobia, and because the cemetery has been the center of controversy in the past, we urge law enforcement authorities to investigate this incident as a possible hate crime," said CAIR-MN Executive Director Jaylani Hussein in a released statement.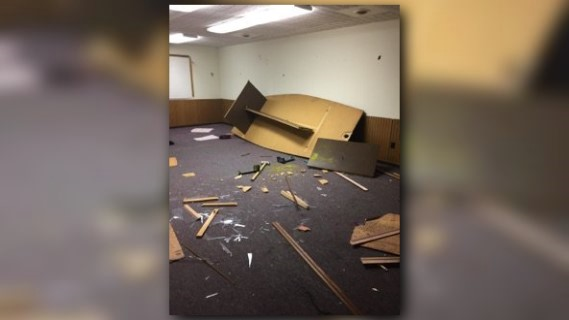 Last year, a court forced Castle Rock Township to issue a conditional use permit for the cemetery, finding that the township's initial decision to deny the permit was arbitrary.
Hussein said they've noticed what they call an "unprecedented" spike in hate incidents targeting the Muslim community since the election.