MINNEAPOLIS - The oversized bright neon sign that stood on Lake Street and Emerson was one of the most recognizable signs in the Uptown landscape.
The store closed suddenly late last month, and the big neon sign was taken down.
The company says it was not able to secure a 10-year lease from the property owner, forcing the closure.
Meanwhile, fans of the fast food restaurant decided a memorial was the best way to say goodbye, and the movement picked up steam on social media.
The candle light vigil on Friday night brought out roughly 100 people.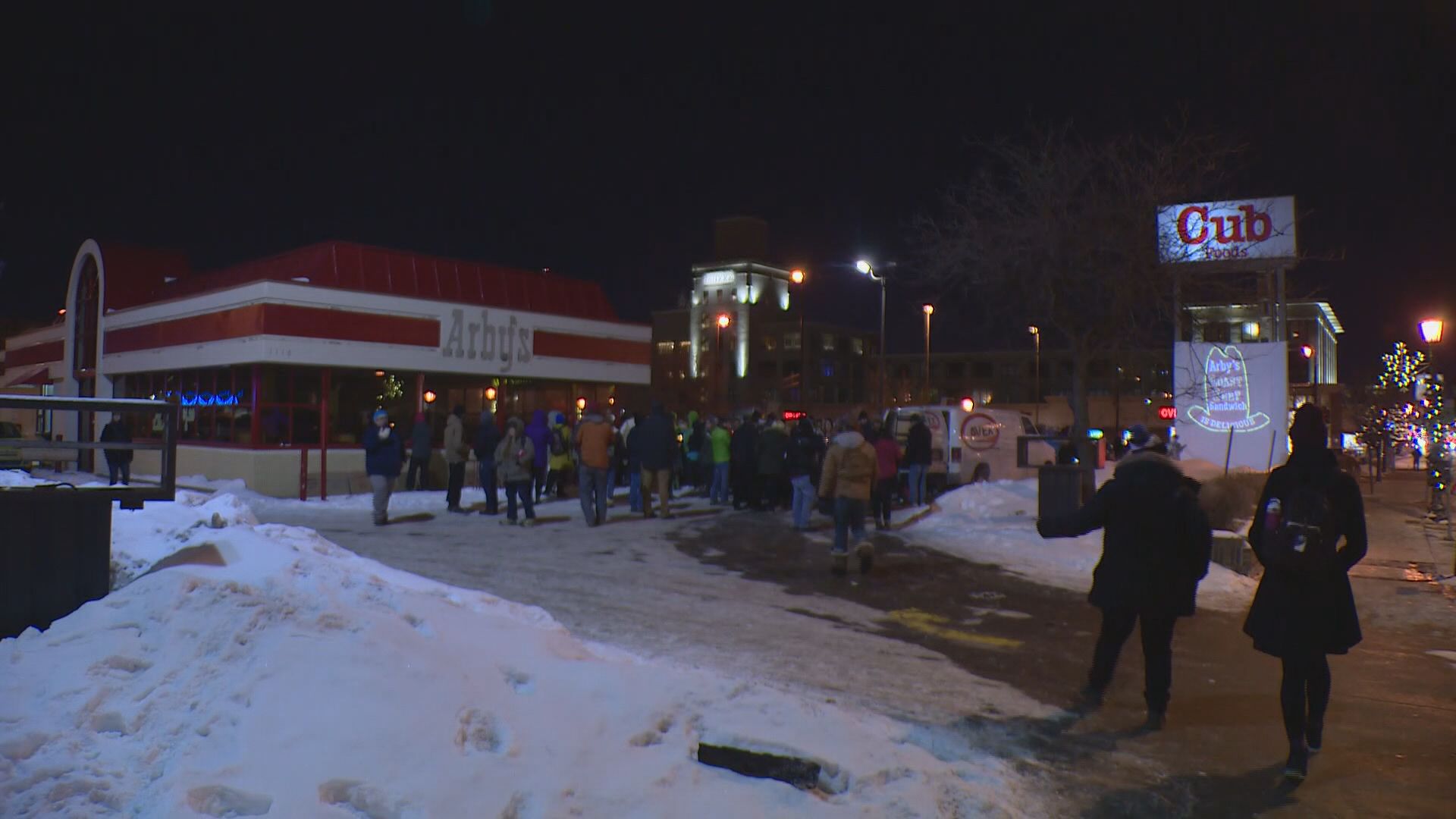 An Arby's spokesman says it has not yet decided what it will do with the sign, but the location itself will be permanently closed.