MINNEAPOLIS - Wild Rumpus in Minneapolis has been named Publishers Weekly's 2017 Bookstore of the Year.
This is the first time in the award's 25-year history that it's been given to a children's bookstore, according to Publishers Weekly.
"It's really the greatest birthday present ever," said Collette Morgan, who cofounded the store. "For us to actually win it is earth shattering for us."
Wild Rumpus Books for Young Readers is located at 2720 West 43rd Street in Minneapolis. The shop takes its name from a line in Where the Wild Things Are: "Let the wild rumpus start!"
What sets this store apart? Maybe it's the live Silkie chicken named Neil deGrasse Tyson that runs through the store, maybe it's the canoe attached to the ceiling, or the fish bowl behind the bathroom mirror that illuminates when the lights are off — to name a few.
"I think people are over the big-box stores, and they want a more personal experience," said Morgan. "This is personal."
Jennifer Sheridan of HarperCollins nominated the store, saying, "This charming, unique, and magical place that specializes in children's books is one of the best in the nation. Long a favorite destination for the community, and the entire Twin Cities region, this store is a favorite of authors as well."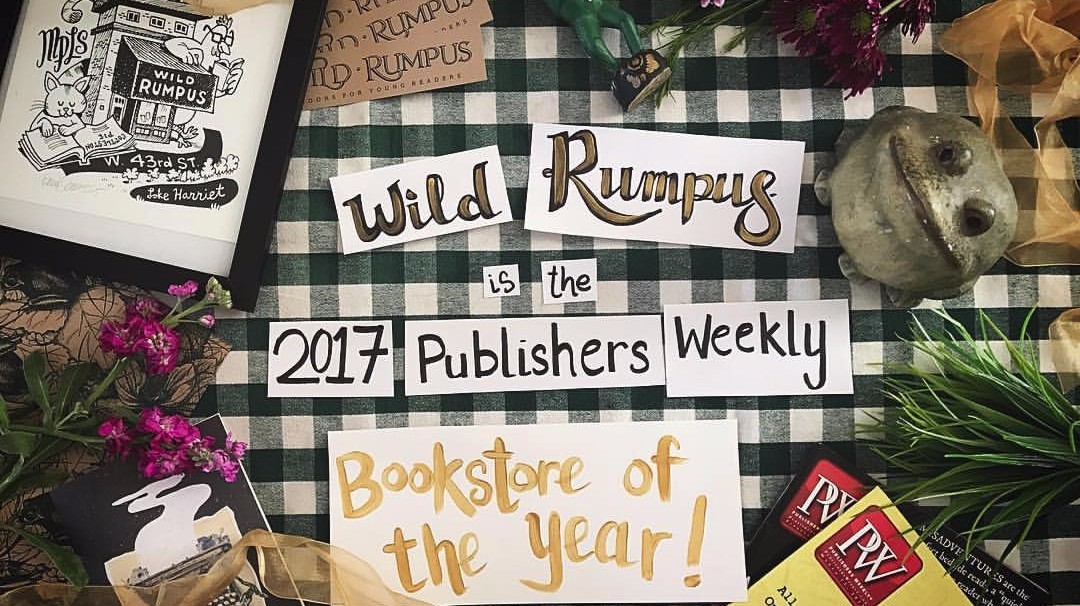 Wild Rumpus announced the win on its Facebook page Monday. More information about the bookstore, celebrating 25 years in business this year, is available online.