While Minnesota has a well-earned reputation and a perennial marketing plan touting it as the 'State of Hockey', we are witnessing considerable growth in other winter sports. One sport where Minnesota is particularly on the rise is wrestling.
"We're not one of the top states" said former U of M wrestler Jared Lawrence. "I mean, Pennsylvania, Ohio, Oklahoma, those guys are ahead of us, but we're definitely top eight for sure and climbing."
"The last three years are the best we've ever had come out of the state," said fellow former Gopher Brandon Paulson. "We have more division one wrestlers than we've ever had, and the greatest international success we've ever had as far as the age groups, so I think wrestling is in a good spot as far as interest."
This is no small matter to Lawrence and Paulson who, besides sharing a lifelong love of wrestling, have spent the past decade helping grow the sport as business partners in the Pinnacle Wrestling School.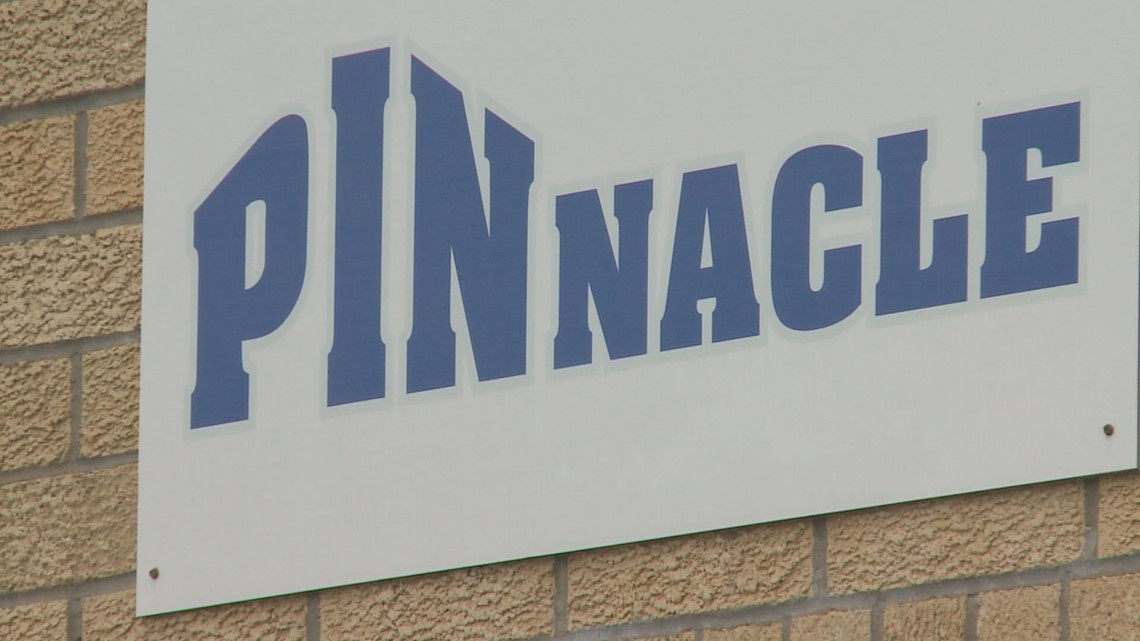 While both men had considerable experience coaching youth wrestlers, for Lawrence Pinnacle was more of a way to find supplemental income while he was competing. For Paulson, his role in coaching local high school wrestler Jake Deitchler to a spot on the 2008 U.S. Olympic team (and a dip in the economy) encouraged him to take Lawrence up on his offer to become partners.
"I had kind of figured out that my passion was coaching," said Paulson, a former Olympic and World Silver Medalist. "We had known each other, and we kind of met up and took a look at what we could do and became partners and it went well from the start, basically."
"He was like, 'I think the numbers can work,' so we partnered up 50-50, and we really haven't looked back," said Lawrence, a former NCAA National Champion and four-time All-American. "It's been an awesome thing...It's like where I am bad he is good, and where he is bad I am good, and it really works out awesome."
That seems to be the general consensus, but the truth is in the numbers.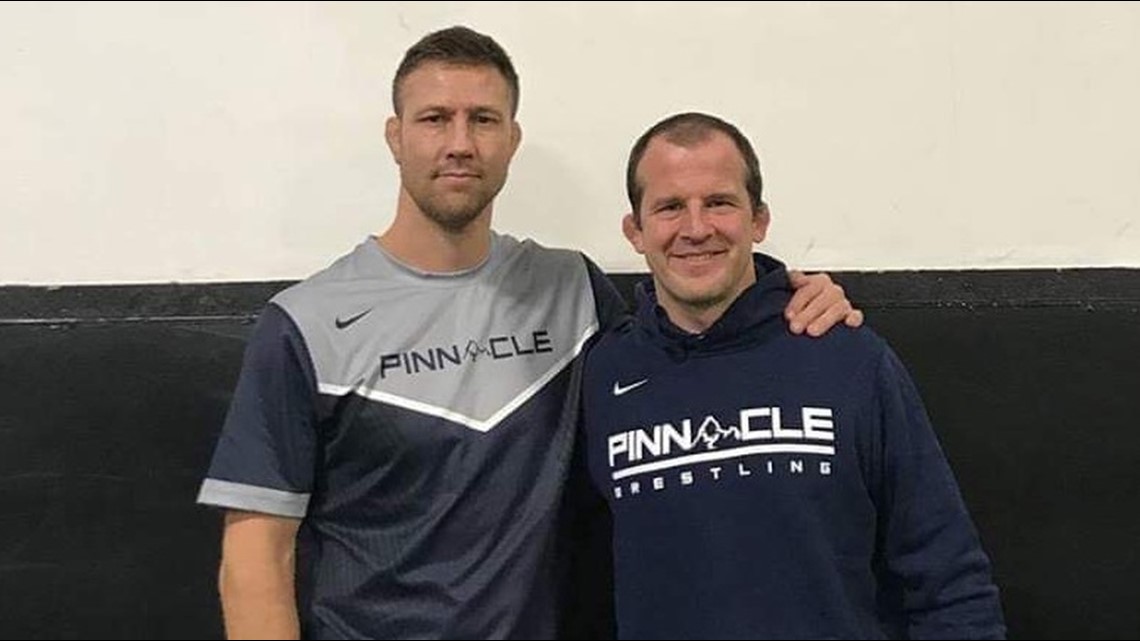 "We've probably grown at least 20 percent every year for ten years," said Lawrence.
"There might have been one year, maybe our third year where we were pretty flat," Paulson explained further. "Other than that, we've had great growth and we've had to move facilities. We moved into a larger facility, we added programs and basically we've continued to fill it up."
The new location of Pinnacle Wrestling School covers 13,000 square feet and is located in Roseville off I-35E and County Road 36. It's a location that draws wrestlers not only from around the Twin Cities proper, but from far outside the metro as well.
"I bet our average drive time is 45 minutes," said Paulson. "We get a big group from the Kasson area, down near Rochester, we get a big group from the New Prague area down in the southeast, we get a group from the Saint Cloud area, and then from all around the Twin Cities as well."
Pinnacle serves five levels of athletes, starting with 3-5-year-olds all the way up to aspiring college, world team and Olympic wrestlers.
"We probably have about 450 kids who come through our door on a yearly basis," said Lawrence. "On a weekly basis we have about 140 high school kids."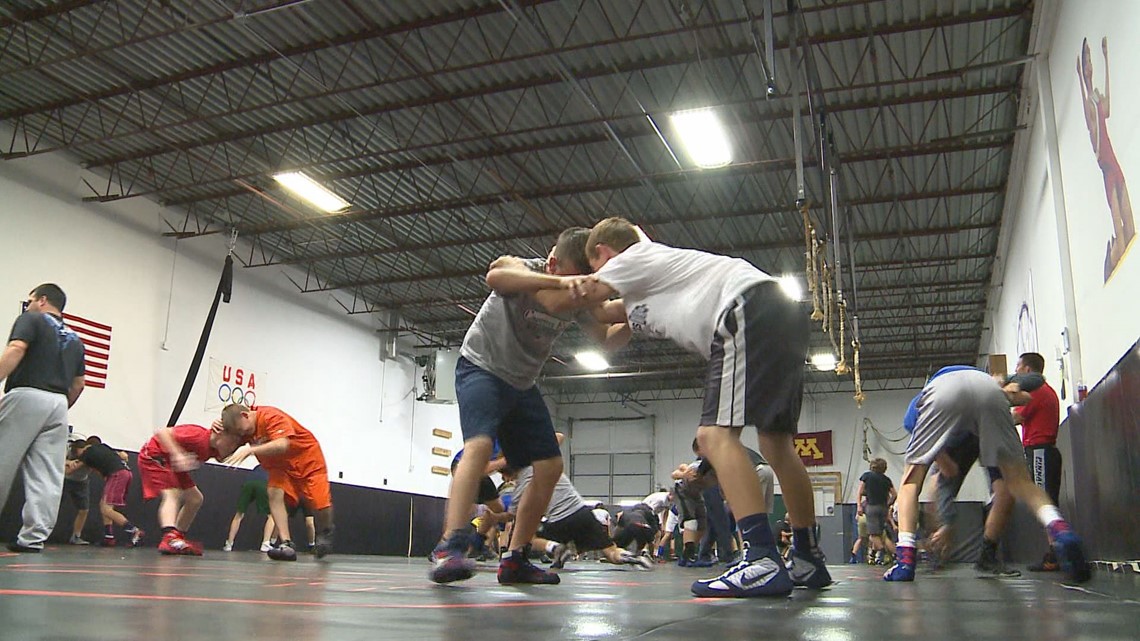 Needless to say, Pinnacle's success has not gone unnoticed. Each summer a group of Pinnacle wrestlers travel to places like Ohio and Oklahoma to test themselves against other elite wrestlers at major college facilities, in front of college coaches from around the country.
"Basically, it started with us and the state of Oklahoma bringing in their best youth kids together so we can train together," explained Lawrence. "But then, some kids from Kansas come, some kids from Colorado come, some kids from Missouri come, and it's turned into the best-of-the-best, and we just go there and we essentially turn them loose."
This all takes place at Oklahoma State University, meaning the wrestlers get a lot of publicity, Lawrence said.
"We [also] go to Ohio and a bunch of different places and college coaches have a chance to see these kids, and Becker is like 'I understand what you're doing but that doesn't mean that I have to like it,'" Lawrence said.
"Becker" is Lawrence's former teammate and lifelong friend Luke Becker, assistant head coach at Lawrence and Paulson's alma mater, the University of Minnesota. Lawrence estimates 15 of the 28 current Gophers are Pinnacle products.
"These guys are our friends, (U of M Head Wrestling Coach Brandon) Eggum and Becker, they're friends of ours but we also have guys that it doesn't work to go to the 'U', so that's hard," said Paulson. "They think that all the guys should go there...they want our best guys and sometimes that's not the best place for them."
What's surprising about the Pinnacle approach is that despite having "Love the Fight" as their motto (and a lot of success on the mat) Pinnacle's founding partners want to be clear that their program is not outcome-based.
"You've got to learn to enjoy the losses that hurt because those losses make you work harder in practice," explained Lawrence. "You need to learn to love that feeling because THAT feeling will drive you more than winning, because that's what you're going to go through in life. You're going to fail in life and you're going to have to be able to handle that, so I can either cry about it or I can move on and try to do better."
"For some parents, you know, 'go outside and play' doesn't exist anymore, so you want to find some place where you want them to learn a hard sport and dedication to a sport because there's a lot of things you can learn from it beyond wrestling," added Paulson.
As we head into the state high school and college-level tournaments in the next month, Lawrence and Paulson will transition (albeit briefly) from coaches to fans, often with no clear favorite to cheer for.
"The past three years at the Minnesota State High School Tournament, I bet we've had 10 to 12 of our guys wrestling each other in the finals and they're not enemies," said Paulson. "These guys will wrestle in the finals of the state meet and the next week they're practice partners and kidding around together and they're friends, so that's a great thing to see as well because they're just trying to make each other better."
More from McNiff's Riffs: