MINNEAPOLIS - You knew something weird was in the air when the Wild and the Timberwolves both won on the same night. If you're a long-term fan of either team, you've learned to take your wins whenever and wherever you can get them. However, what happened this weekend was more than a little bit unusual.
It started with the T-Wolves. They played a Friday matinee in Brooklyn against the Nets. Now, don't get me wrong, the Nets ARE a bad NBA team. But like I said, the game was being played in Brooklyn, where the Nets were 3-4 on the young season while the Timberwolves were winless on the road at 0-8. As a psychologically scarred Minnesota sports fan, I prepared for a double-digit loss, only to see Thibs' team shockingly build a large lead... then squander it the way they've done countless times before.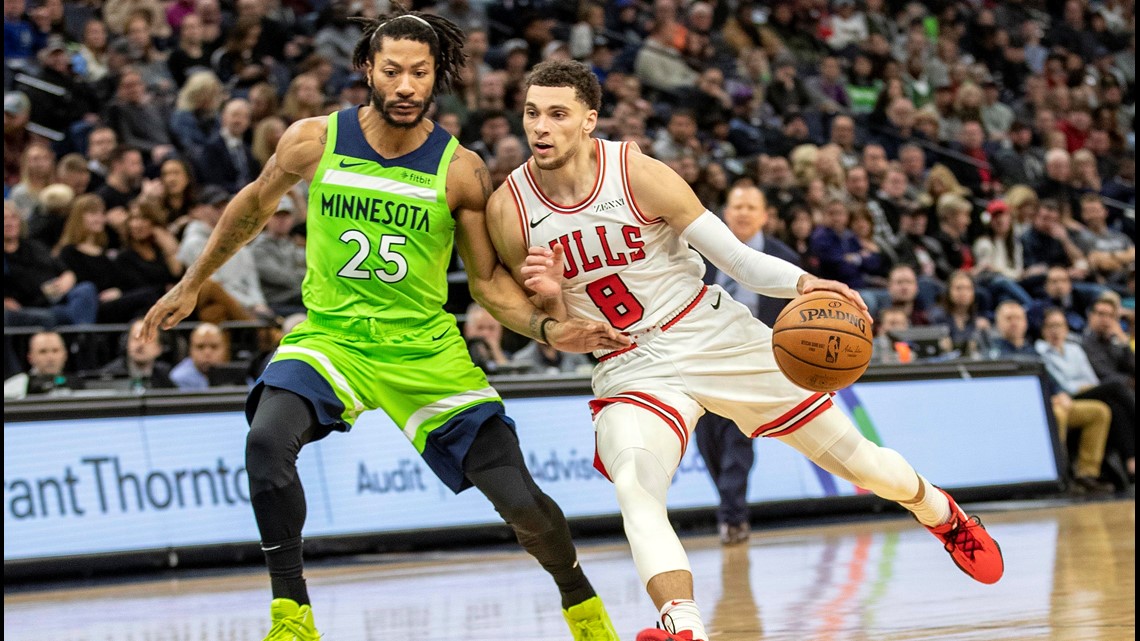 But this day was different. Derrick Rose continued his resurgent season by delivering a clutch late game shot in a 25-point performance, helping the Wolves to a 112-102 victory. I barely had time to say, "I did not see that coming" when the puck dropped at the X in a late afternoon start between the Wild and the Winnipeg Jets.
The Wild have exceeded expectations so far this season, but this was their first look at the 2018-19 Jets, the team that eliminated them from the playoffs in five games last spring.
Friday's contest was a grind, with the Jets taking a two to nothing lead into the third period. Expecting the Wild to give it their best only to fall predictably short, I was more than pleasantly surprised to see the boys (who went 0-for-6 on the power-play) score 4 TIMES in the 3rd period on their way to a 4-2 victory.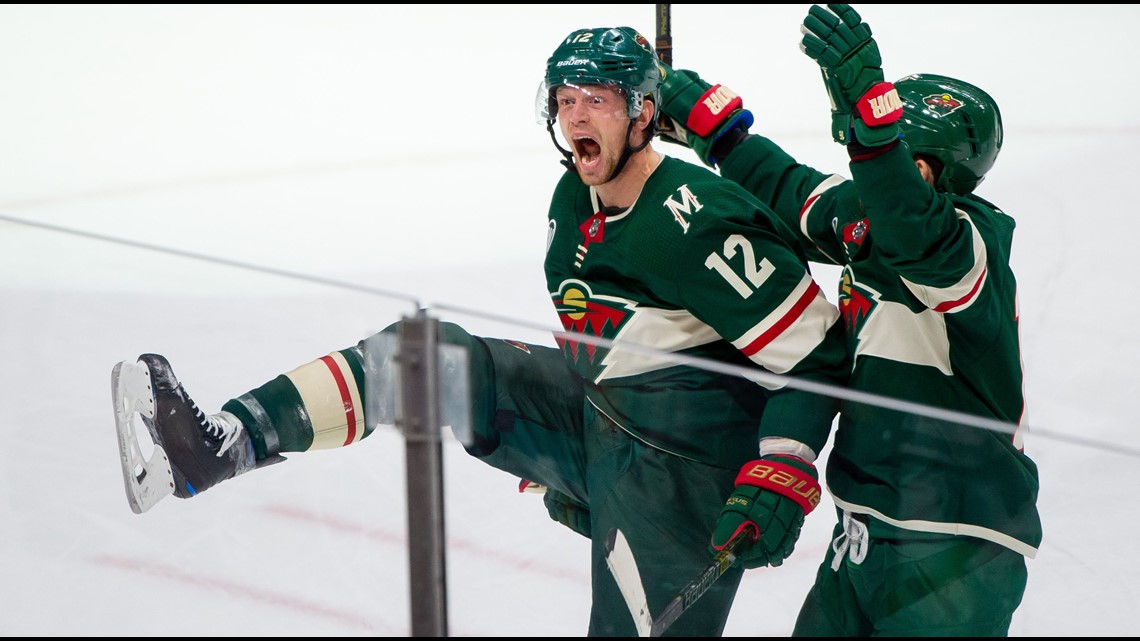 That would have been enough for me. Seriously, my cup runneth over at that point, but we hadn't 'officially' reached the weekend yet.
On Saturday the Timberwolves returned home to face Chicago, a team that's statistically worse than the Wolves. However, this was a game where the dreaded "former local guy jinx" was in full effect.
The dreaded "former local guy jinx" is where a player who used to play for one of the local teams comes back and predictably haunts his former team by playing far better against his former team than he ever actually did for them.
Well, the jinx played out. Former first round draft pick Zach LaVine (traded to the Bulls in the ill-fated Jimmy Butler deal) scored 28 points and grabbed nine rebounds. But not even the jinx, nor a pair of Wolves combining to shoot 1-for-30 from the floor, could prevent the T-Wolves from making it two wins in a row in a 111-96 thumping of the hapless Bulls.
Now, come on! Even if you're not a sports fan (you DO live here) you KNOW that two wins in a row for the T-Wolves is highly unlikely.
Wait! It gets even weirder!
On Saturday afternoon the Golden Gopher football team rowed their boat down to Madison and sailed-off with a season-saving, bowl-game earning, axe-grabbing 37-15 pummeling of Bucky's Badgers.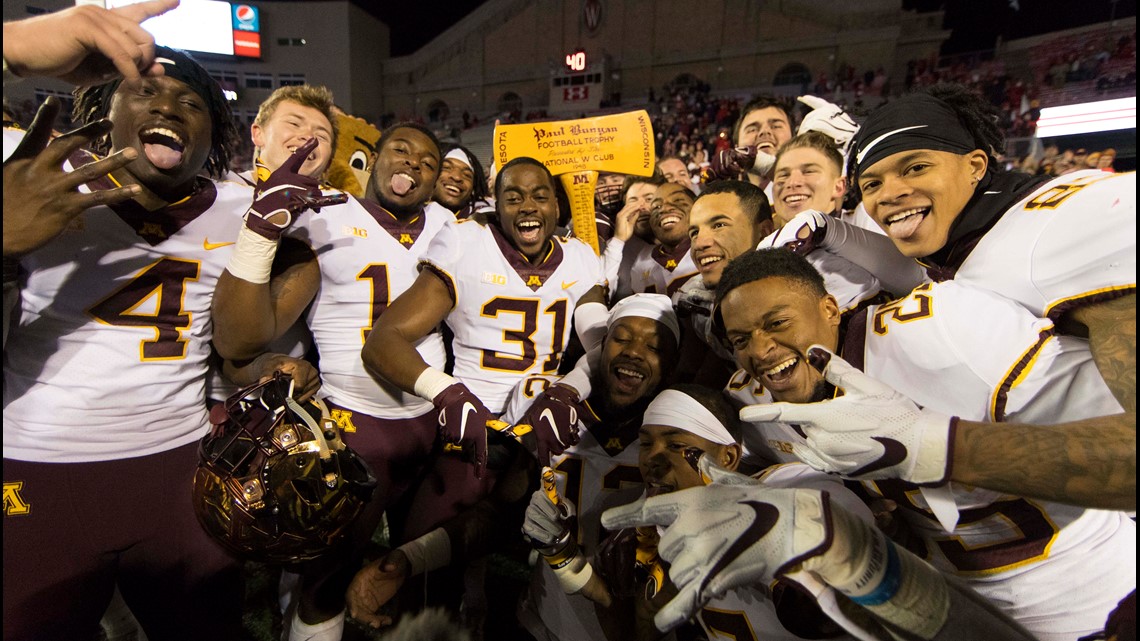 WHAT!?!? This can't be! Not HERE, where we're not allowed to have nice sports things?
I won't even get into the Gopher women's volleyball team finishing a regular season for the record books... or the fact that both the men's and women's basketball teams are both unbeaten in the early going in their respective seasons.
It was a weekend to remember, especially since it came just one week after we suffered an Illinois trifecta where the Gopher footballers lost to Northwestern, the Wild got beat by the Blackhawks and the Bears vanquished the Vikings.
Only one thing could tarnish this amazing 'weekend to remember', and that would be the Vikings dropping their primetime showdown against their arch-rivals from Green Bay.
It wasn't pretty. Not only did we have to watch yet another Viking kicker do his best to sink the team, but we struggled mightily against a Green Bay team that not only made their fair share of mistakes, but also had players dropping like flies.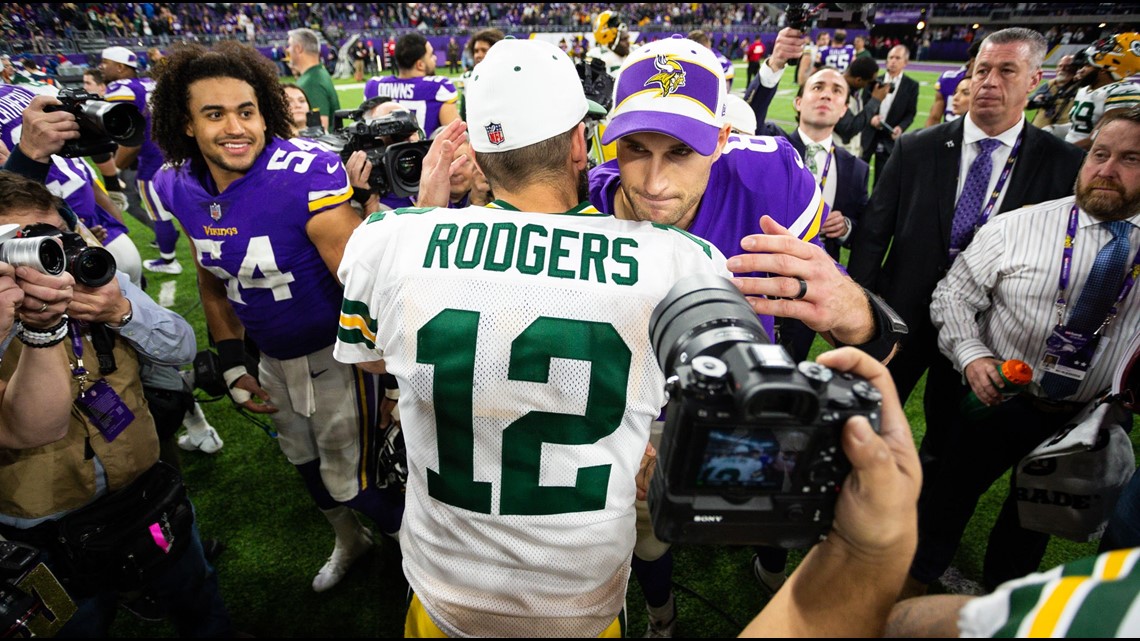 Ultimately, the two key free-agents the Vikings signed in the off-season proved to be the difference makers. Defensive tackle Sheldon Richardson had seven tackles and sacked Aaron Rodgers twice, while Kirk Cousins rebounded from his worst game as a Viking to out-duel Rodgers in a game that Vikings absolutely had to have.
Responding to criticism following last week's loss to the Bears, Cousins came through with the kind of performance the Vikings were envisioning when they signed him, completing 29 of 38 passes for 342 yards, three touchdowns, and most importantly.... zero turnovers.
"I think it meant a lot to Kirk and I think it meant a lot to this team," said Tight End Kyle Rudolph. "Our backs were against the wall, we couldn't afford to drop one at home to a division opponent in the NFC in the situation we were in."
While you could say that Cousins outperformed Rodgers, you have to credit his supporting cast, including Dalvin Cook, Stefon Diggs, Adam Thielen, and Kyle Rudolph. The ever-changing offensive line also deserves kudos for doing their best to nullify what had been an above-average Packer pass rush.
So, let's get this straight; the Wild grounded the Jets, the T-Wolves are on a win-streak, Paul Bunyan's axe will be spending more than an overnight in the Twin Cities for the fist time in 15 years, AND the Vikings keep their playoff hopes alive by putting a dagger in the Packers?
Now, about this weekend's meet-up withTom Brady and the Patriots…