GOLDEN VALLEY, Minn. — Each year, KARE 11's Randy Shaver selects the post-season All-Metro Prep Football team. Here are the players on the 2019 All-Metro Offensive team:
QUARTERBACK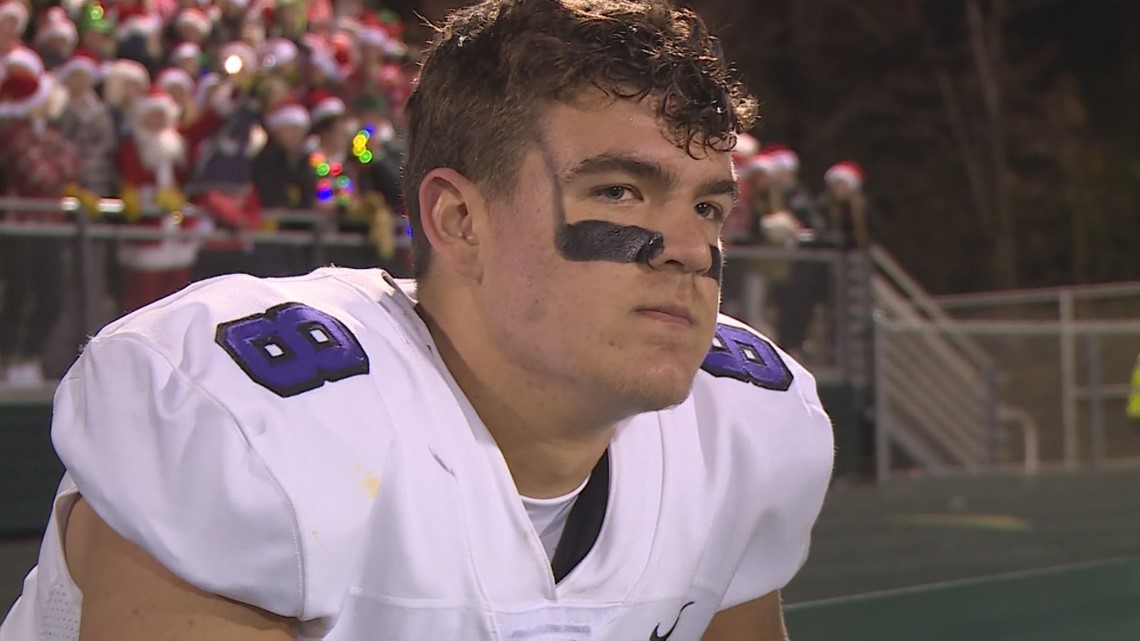 Our KARE11 All-Metro offense is led by Buffalo senior quarterback Aidan Bouman at 6-6 235.
The Iowa State commit finished with 27 touchdown passes and over 3100 yards passing this season. Many times burning a defense by finding their weakness while changing the play at the line of scrimmage. Bouman finished with 9568 yards in his 3-year career, which is 2nd all-time in Minnesota.
Bouman finished with 94 career touchdown passes.
RUNNING BACKS
Christian Vasser, Wayzata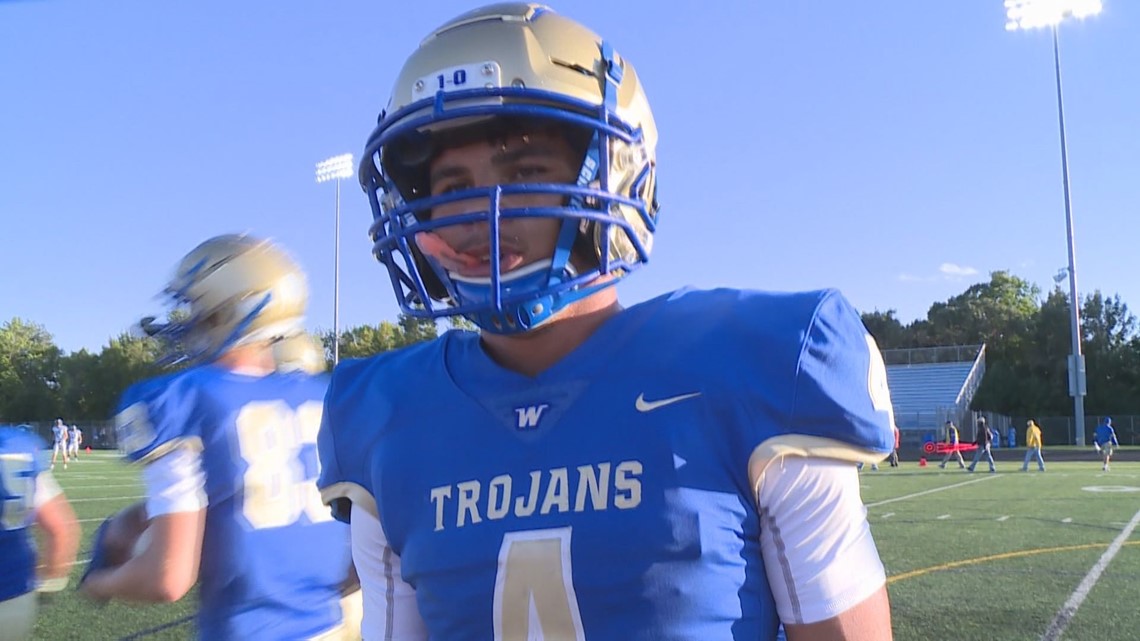 Our All-Metro running backs are led by Wayzata workhorse Christian Vasser.
Vasser, at 6-1 220-pounds, was a tough, straight-ahead hammer. He's carried the ball 240 times in 11 games, and was among the state leaders in carries.
Vasser has 1619 yards rushing and 18 rushing touchdowns in leading the Trojans to the 6A semifinals.
RaJa Nelson, Lakevlle North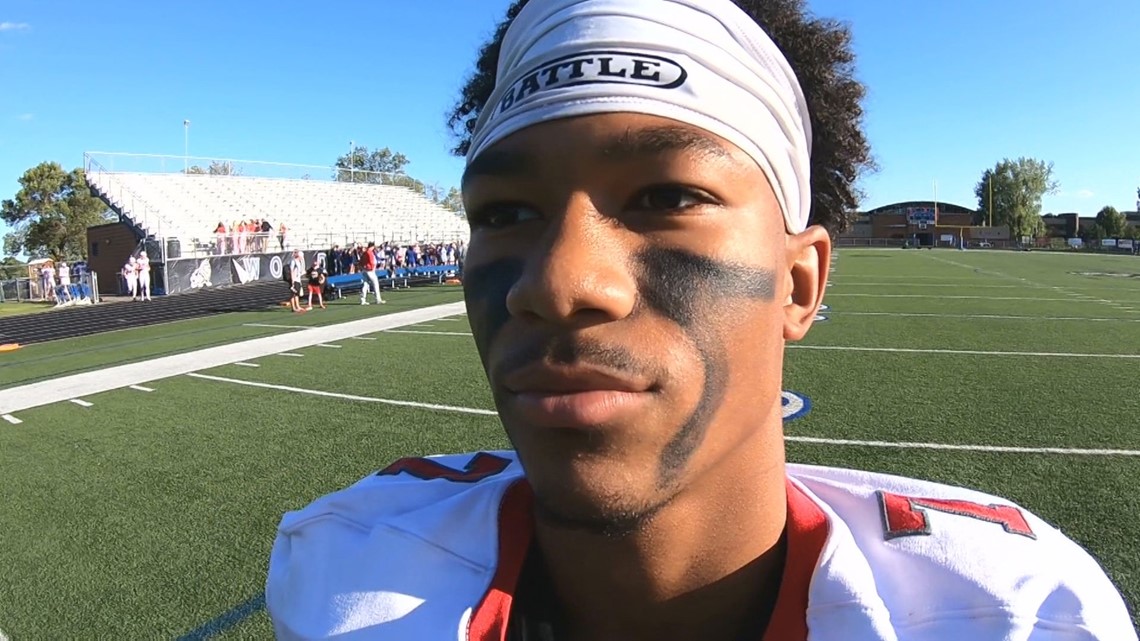 We put Lakeville North star RaJa Nelson in the running back category even though he played quarterback this fall.
That's because Nelson is a running back first. The NDSU commit, at 5-10 180, is so dangerous every time he touches the football.
The senior has over 1800 total yards, including 977 on the ground with 26 total touchdowns heading into the 6A semifinals.
RECEIVERS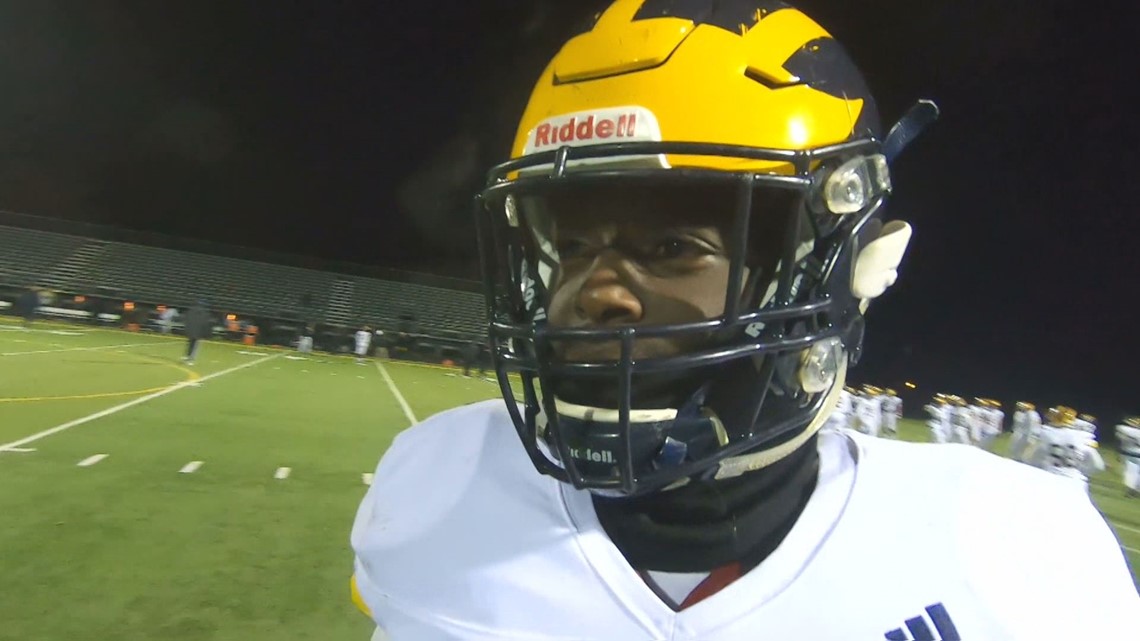 Our All-Metro receivers are led by future Gopher Jonathan Mann out of Rosemount.
Opposing coaches referred to Mann as a man-child. Mann stands 6-4 and weighs 210 pounds. Mann finished with 31 receptions for 719 yards and nine touchdowns.
He led the Irish to the 6A state quarterfinals.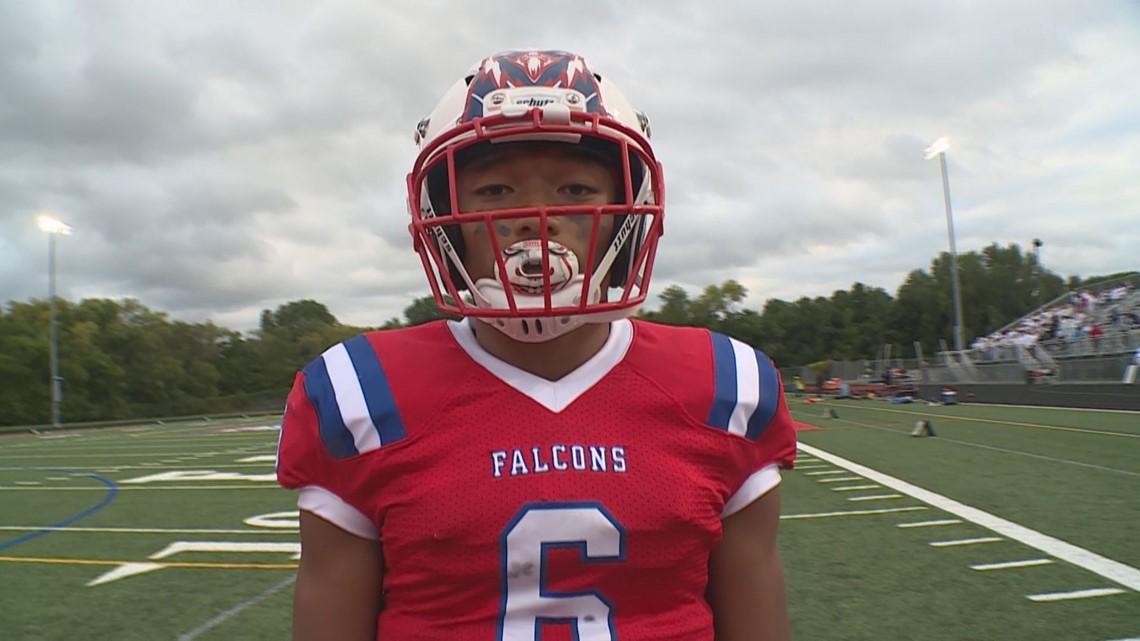 Armstrong senior Thai Bowman led an explosive Falcon offense this fall.
Bowman is 6-1 180, and finished with 56 catches for 760 yards and 16 touchdowns. Bowman was the Suburban Blue offensive MVP.
The Falcons finished undefeated in the regular season and 9-1 overall.
ATHLETES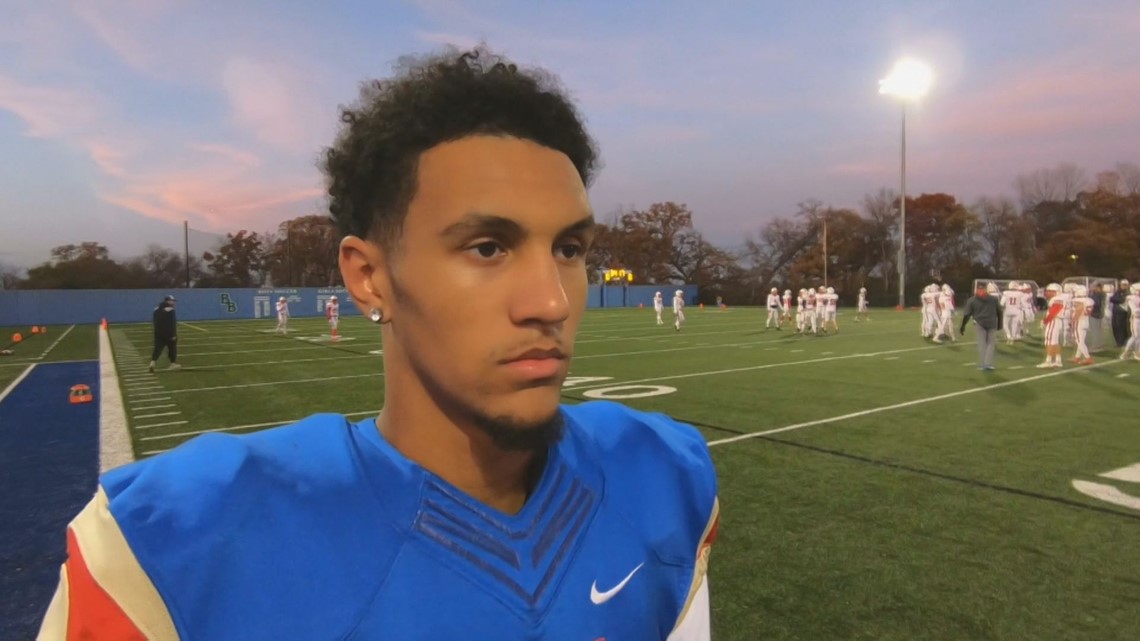 Our All-Metro athletes are led by SMB Superstar Jalen Suggs, arguably the best athlete in the state.
The 6-5, 195 pounder beat teams so many ways. He has 880 yards rushing with 11 touchdowns in 11 games, many of those runs just spectacular.
Suggs has thrown 21 TD passes. In his four-year career, Suggs has 96 total touchdowns
But, Jalen also was among the best defensive backs in the state with seven interceptions. He's a great overall athlete.
Russell Corrigan, Hutchinson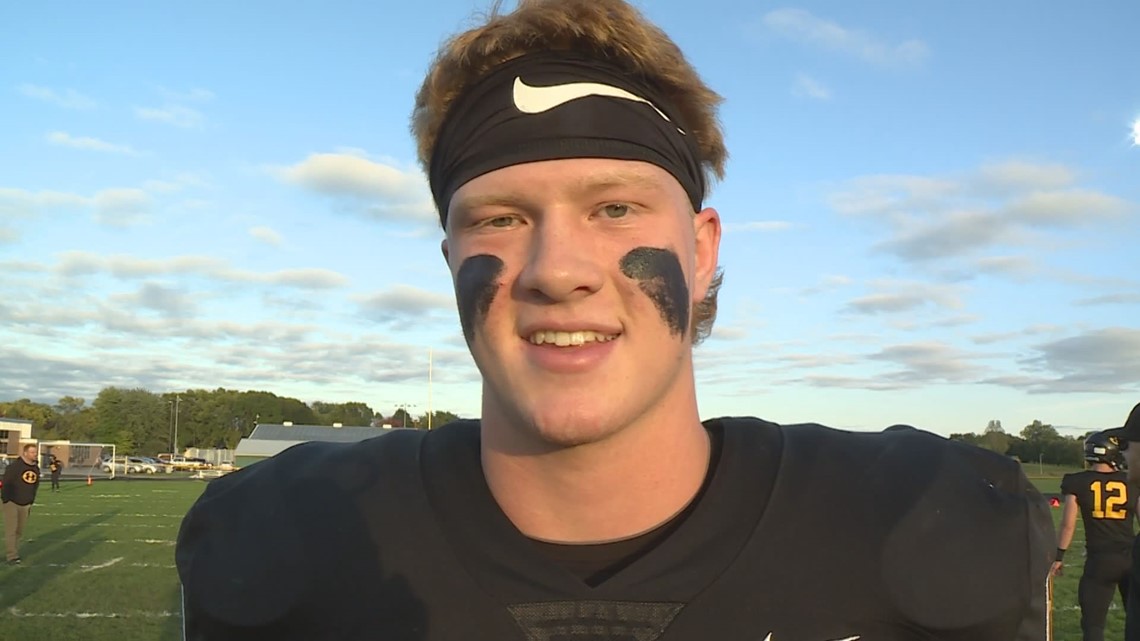 Hutchinson's Russell Corrigan was also moved to quarterback this fall to help his team.
Corrigan is 6-3 245, and will play tight end in college. But this fall, he played quarterback leading the Tigers to a perfect regular season and the state 4A semifinals.
Corrigan has 30 touchdown runs and 23 rushing 2-point conversions so far.
And he proved, when needed, he could throw the ball. He's verbally committed to Boise State.
OFFENSIVE LINE
Riley Mahlman, Lakeville South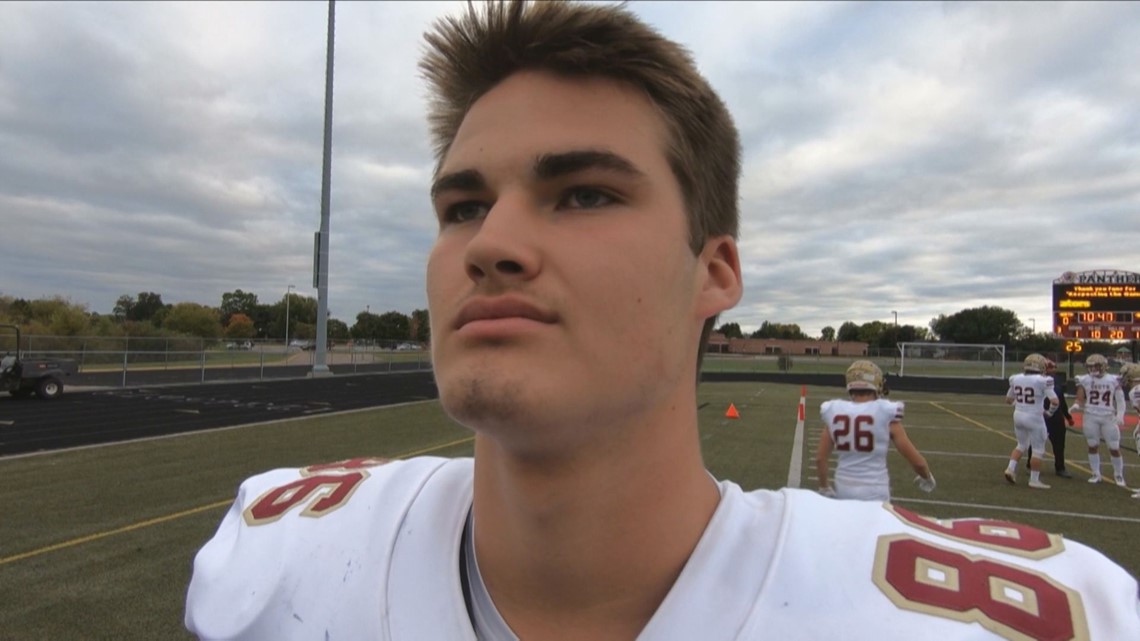 Our All-Metro offensive line is led by Lakeville South junior Riley Mahlman at 6-9 1/2 280.
Mahlman is a key blocker in the Cougar offense with 56 pancake blocks so far this season.
Mahlman is just relentless using his size, strength and great footwork to dominate his opponents on both sides of the ball.
He has 40 tackles, 5 sacks and 12 tackles for losses. Mahlman has verbally committed to Wisconsin.
Jackson Smith, St. Thomas Academy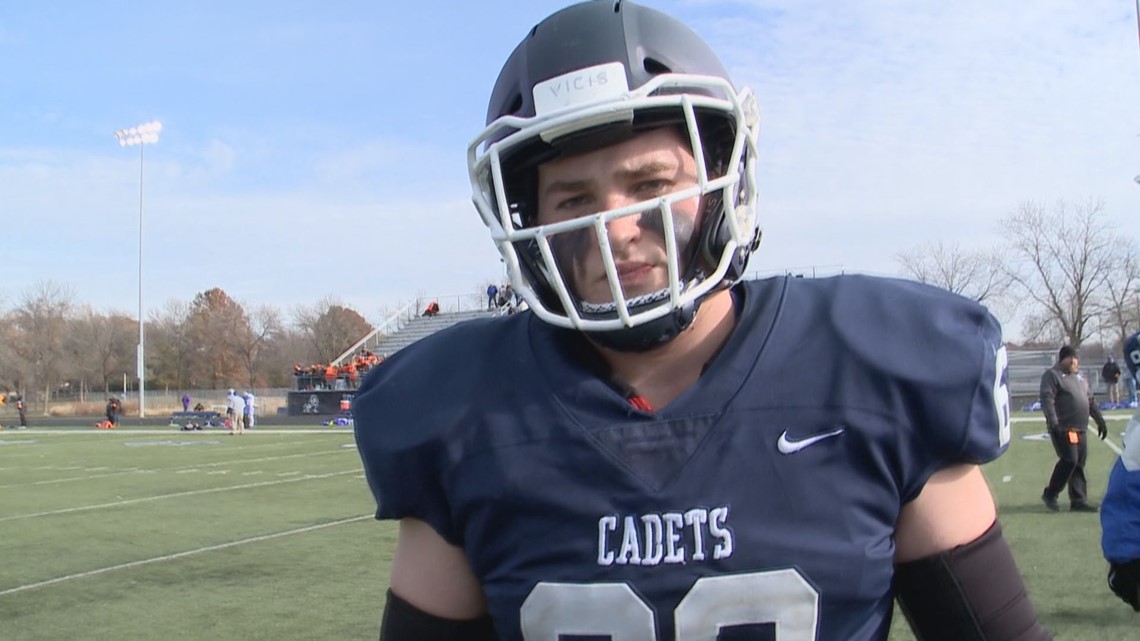 It's fair to say, this season was Jackson Smith's coming out party as a big time offensive lineman.
At 6-5 255, the Cadets ran behind Smith all season with great success. He missed his sophomore and junior seasons because of injuries, but has he made up for lost time.
Coach Dan O'Brien says Smith is tough, gritty and a great teammate. The senior was voted the Suburban Maroon offensive lineman of the year.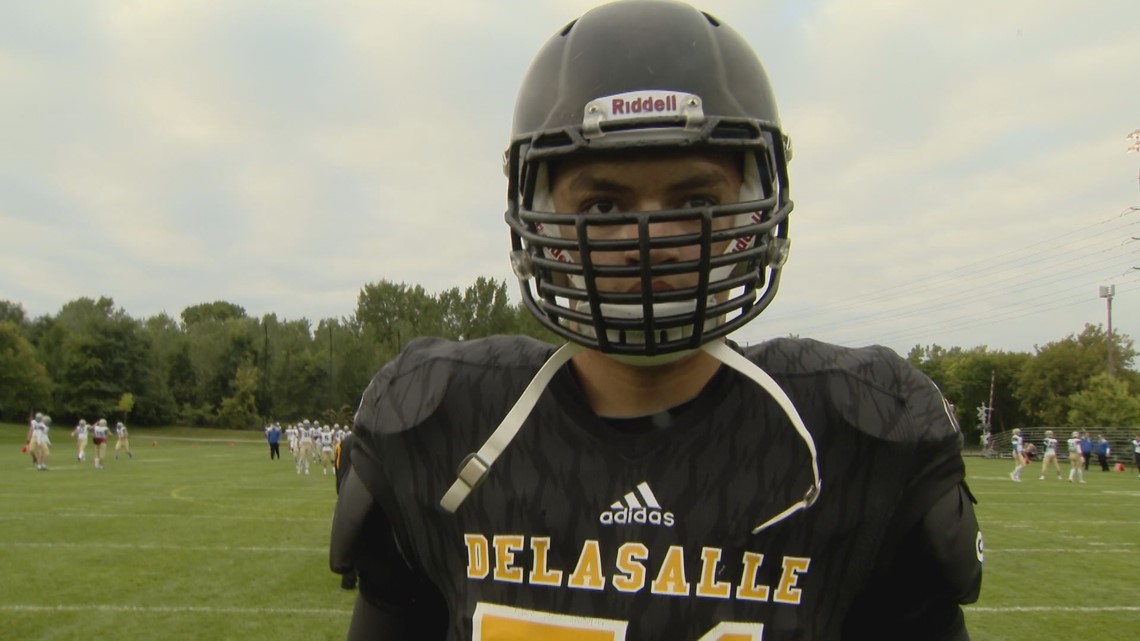 DeLaSalle senior Jalen Travis is a big time division-one college prospect at 6-7 285.
Travis recorded 43 pancake blocks this fall. Fridley coach Justin Reese says Travis is the best lineman they've faced in two years.
The three-year starter and captain allowed one sack from his tackle position. In 31 career games, Travis recorded 125 pancake blocks.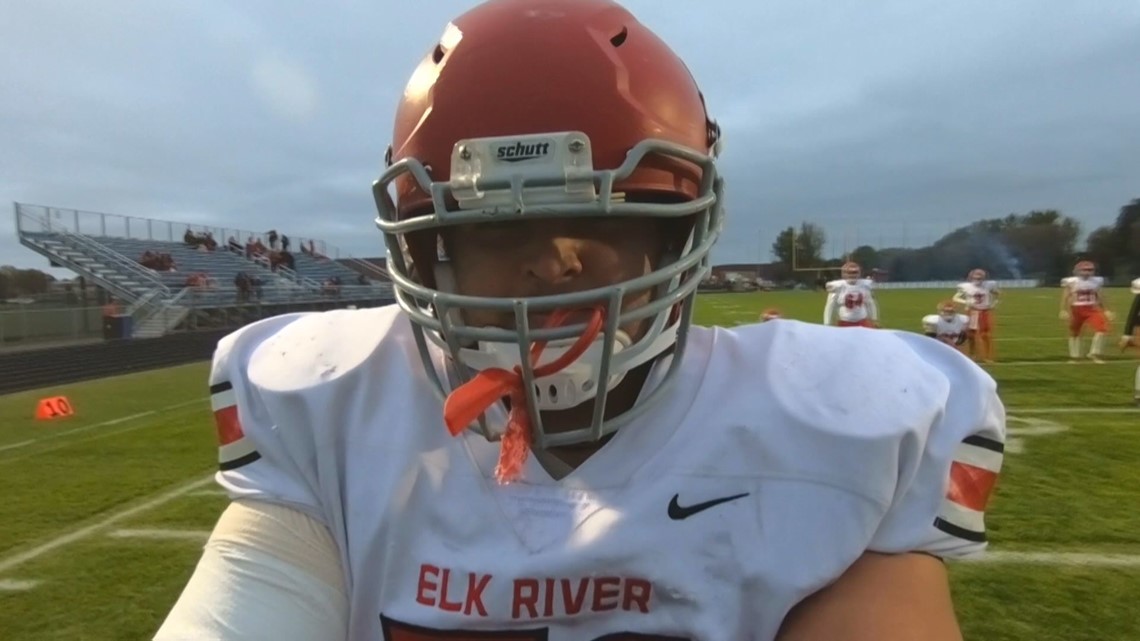 Elk River senior Cody Newhouse is a big man at 6-3 320 pounds.
Newhouse, at center, is the leader of a line that thru the state 5A quarterfinals, has rushed 626 times for 5277 yards and 67 touchdowns.
He's also not given up a sack all season.
Newhouse plays both ways and is a big key to Elk River's success.
Elijah Brown, Benilde-St. Margaret's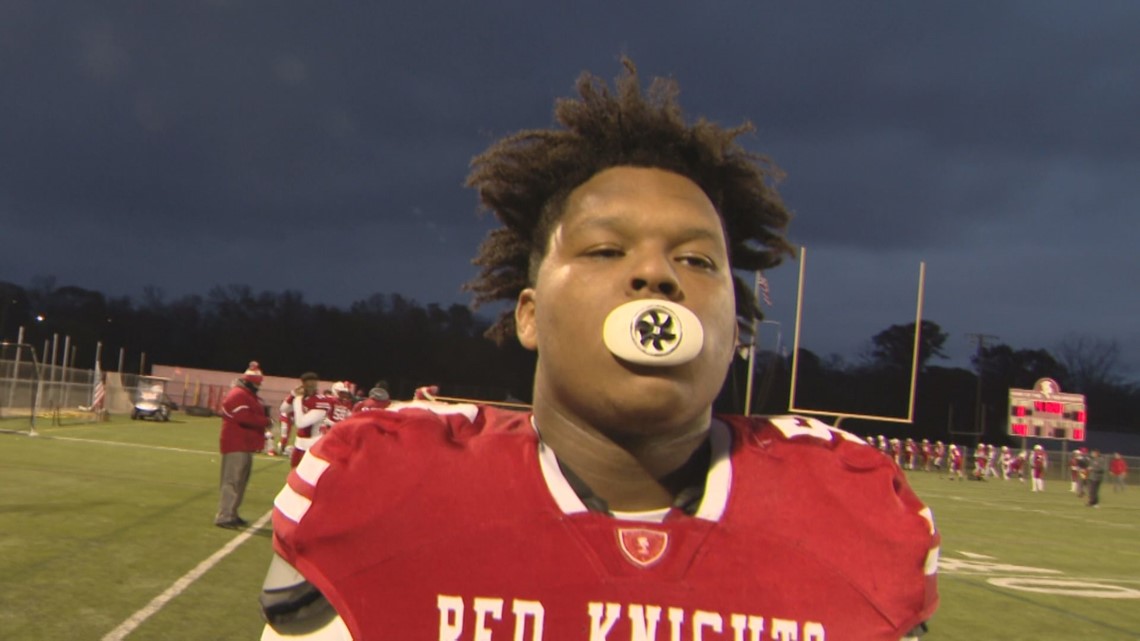 Offensive guard Elijah Brown is a devastating pull blocker for Benilde-St. Margaret's.
In one play, the senior creamed the outside linebacker who stepped into the hole hoping to make a tackle, then, keeps running downfield and knocked down a huge defensive tackle, which frees up the running back. This is what Brown did all season long.
Elijah is 5-11 255 pounds, and uses that low-to-the-ground leverage to his advantage.
Brown was the Suburban Red offensive lineman of the year.
SPECIALIST
Nathan Whiting, Rosemount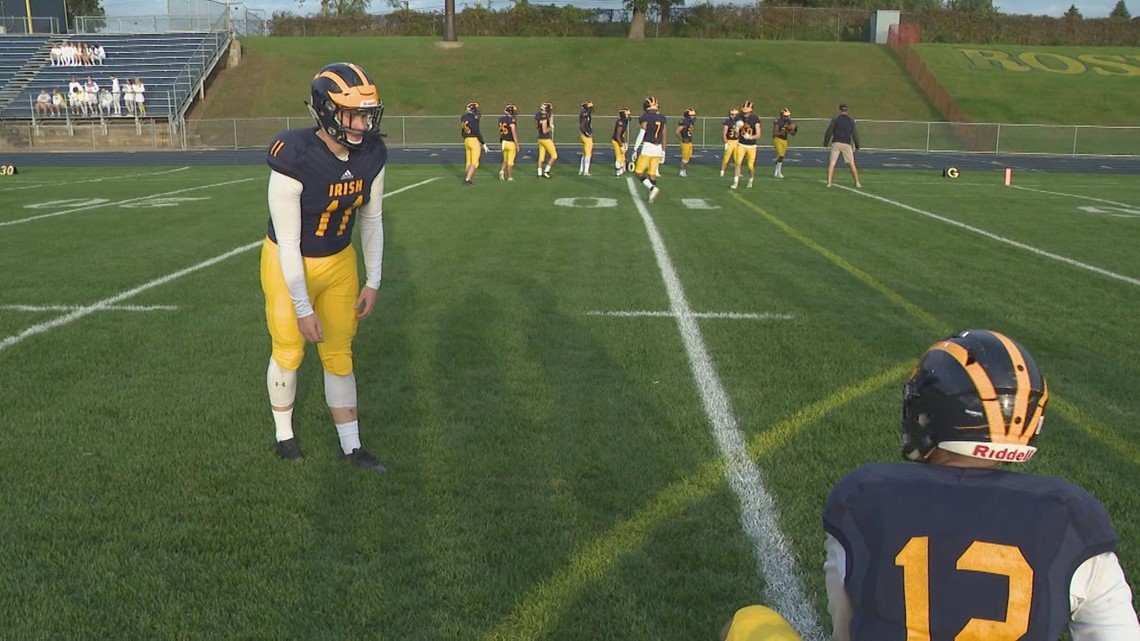 Our All-Metro specialist is Rosemount senior kicker Nathan Whiting
Whiting finished 6-for-6 in field goal tries, making his longest from 42 yards.
Whiting is fourth all-time in state history with 18 field goals made.
He was 29-of-30 in extra points and averaged 33 yards per punt landing 6 inside the 20.
Head Coach Jeff Erdmann says he's the best kicker he's coached in 30 years.
COACH OF THE YEAR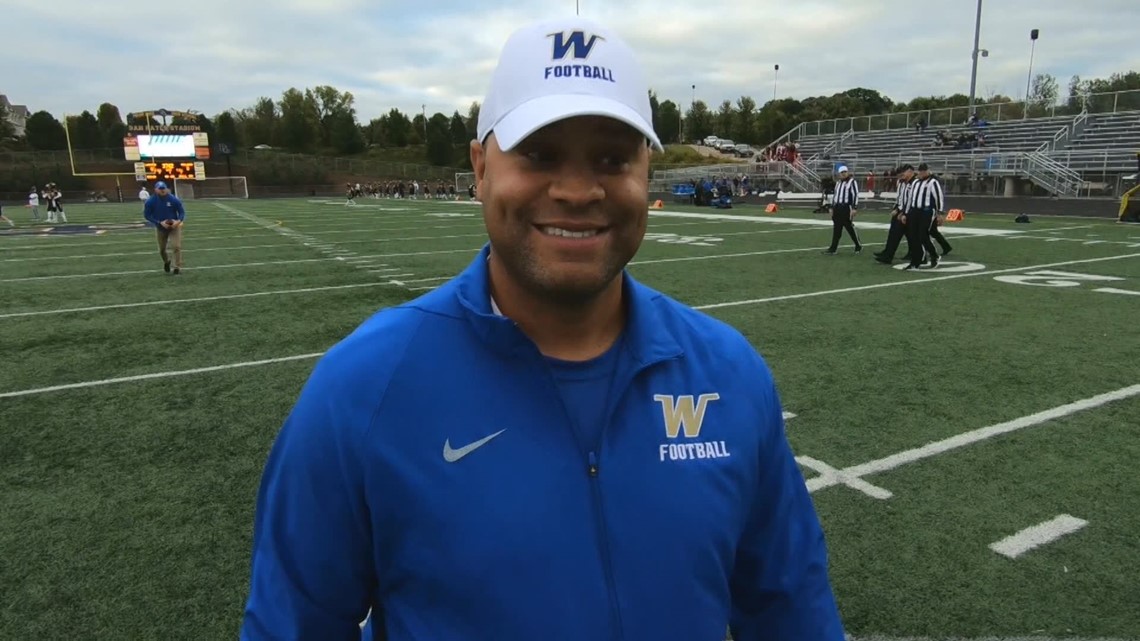 And our Coach of the Year is Wayzata's Lambert Brown. In three years, he's brought the Trojan program back to prominence. They had back-to-back 2-7 seasons in 2016-and-2017.
Then, a 5-5 record last year. But this fall, Wayzata stands at 11-0 heading into the 6A semifinals.
Quite the transformation in the largest class in the state. Lambert Brown is the KARE11 Coach of the Year.