MINNEAPOLIS — The Minnesota Twins just wrapped up the most power-packed regular season in MLB history, and as the Bomba Squad broke records, a different bomb squad helped add some pop to all of the celebrations in the sky.
RES Pyro has been providing the fireworks for the Twins for years now, but Erv Haman says they've never experienced a season like this.
"I can't believe it, it's just, home run, home run, we're out of home runs," Haman said.
The team's 307 regular season home runs shattered the MLB record. A total of 17 players joined the #BombaSquad, hitting at least one home run each. Eight of those players hit at least 20 home runs and five of them hit at least 30, both records.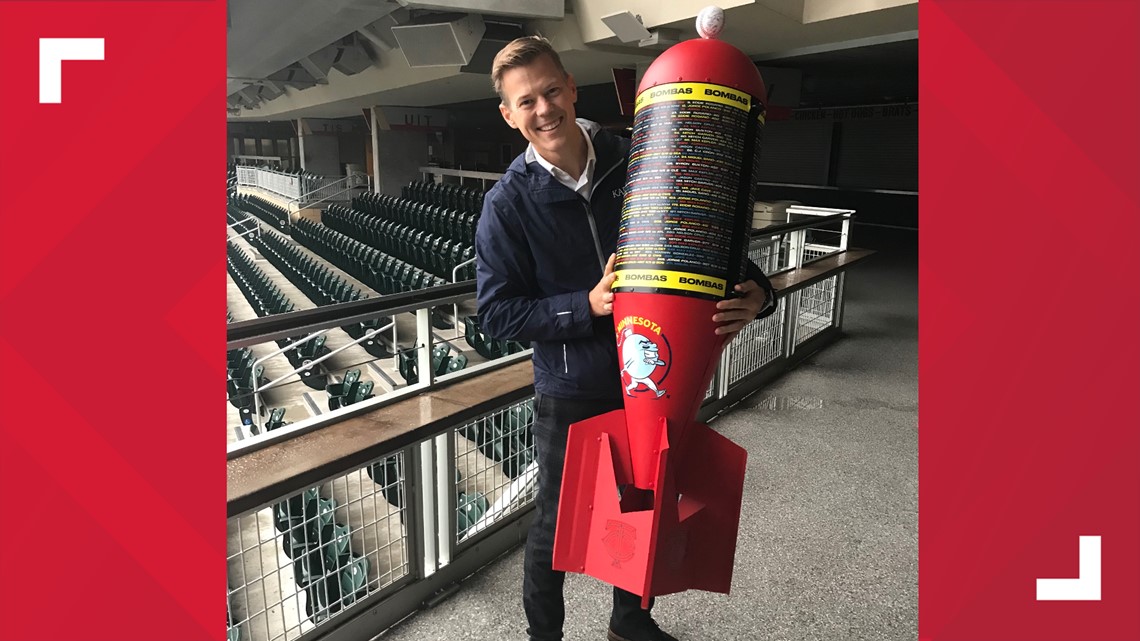 KARE11 reporter Kent Erdahl climbed up to the highest point of Target Field to find out how the RES Pyro team has tried to keep pace with the Bomba Squad, and a team of KARE11 photojournalists helped document how the bomb squad behind the bomba squad have helped make the season so memorable.
Join our #TwinsWinChallenge by submitting your own version of our beloved Twins Rally Song to twinswin@kare11.com! To help get you inspired, we shared a playlist of some of our latest submissions - including our own.