MINNEAPOLIS - Thrill-seekers will soon be able to zipline across the Mississippi River leading up to this year's Super Bowl.
They call it the Bold North Zip Line and considering January's chilly temps, it most certainly will live up to its name.
Starting near the Nicollet Island Inn and soaring across the river right along the Hennepin Avenue bridge, riders will fly more than 100 feet in the air and continue for 800 feet to reach the other side.
The "once-in-a-lifetime" event is presented by XOOX and Treasure Island, and is part of Super Bowl LIVE. The zipline will run for 10 days leading up to the Super Bowl.
There were 10,000 slots available to ride the zipline, and more than 4,000 were sold when they first went on sale in December. Because of high demand, the remaining tickets, $30 each, were sold online instead of on-site. They went on sale at 10 a.m. on Jan. 10, and according to multiple reports, those tickets were gone or listed as "On hold" by 10:05 a.m.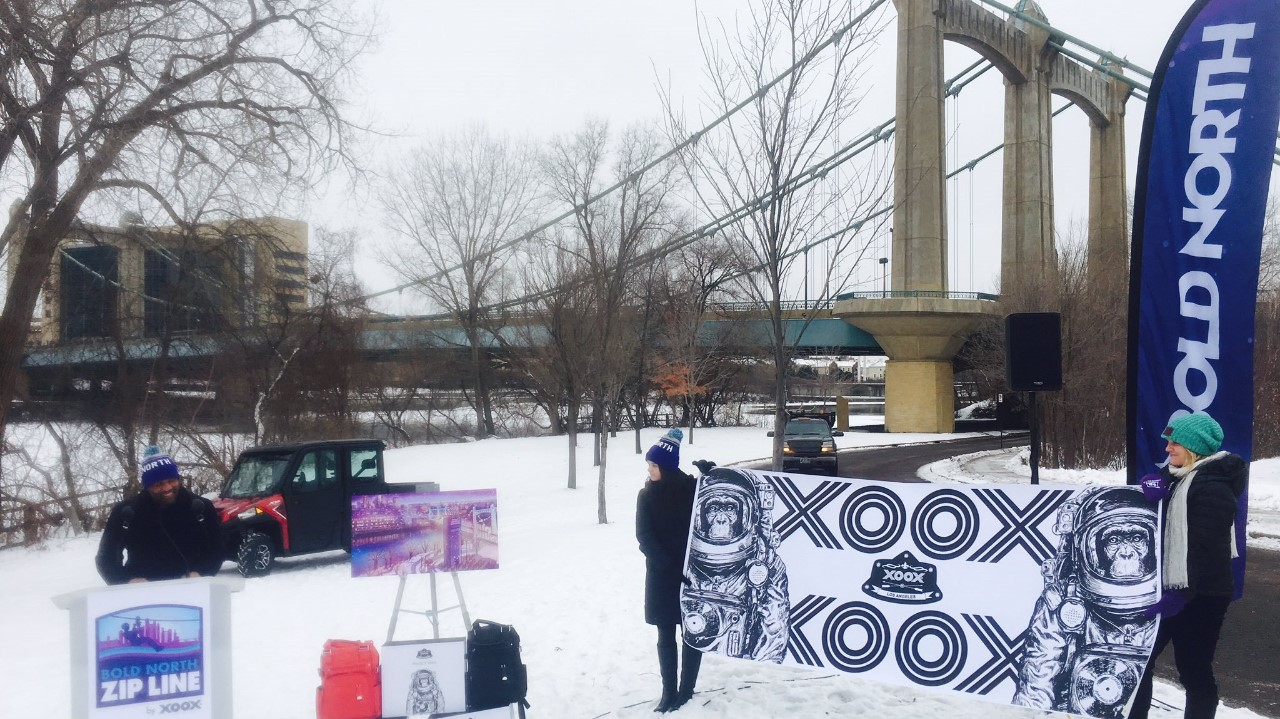 "Hosting the Super Bowl in Minnesota feels like a thrill ride in its own right, so we figured why not provide this thrilling opportunity to each of our one-million visitors," said Maureen Bausch, CEO for the Minnesota Super Bowl Host Committee. "The Bold North™ Zipline is one of the many ways the Minnesota Super Bowl Host Committee is working to create a truly unique experience in Minnesota with something for everyone to enjoy."
You must be at least 75 pounds and no more than 275 pounds to ride the zipline. The minimum age is 10.
Find the Bold North Zipline FAQS online.