MINNEAPOLIS - Well, that was fast.
Tickets to the Tonight Show starring Jimmy Fallon in Minneapolis for Super Bowl 52 were made available Friday morning but before you could open up a web browser, they were gone.
Those trying to snag the free tickets say the webpage almost immediately said SOLD OUT, not even minutes after the lottery began.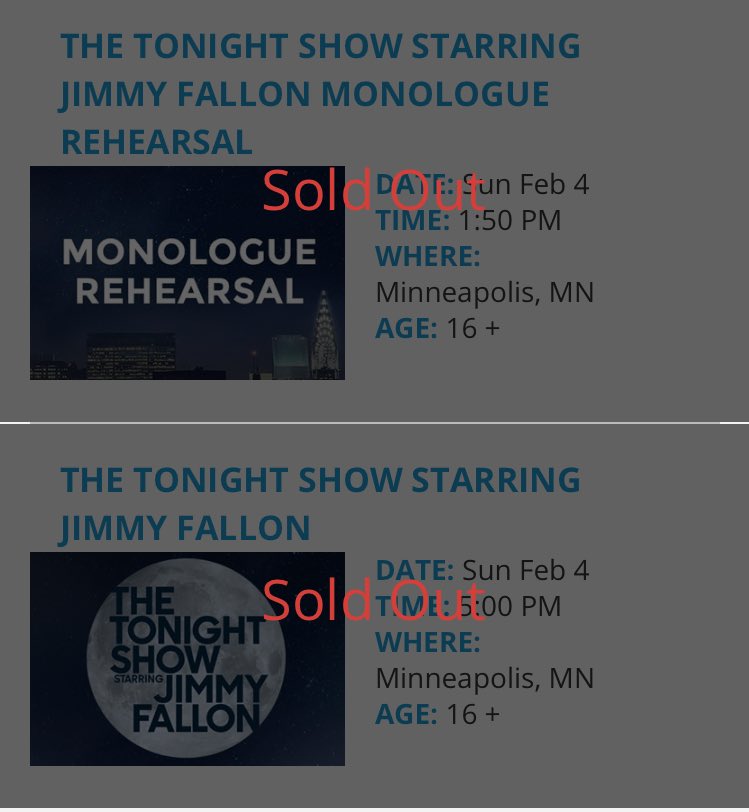 The Tonight Show tweeted out a link to the waitlist for those still hoping.
Here's how early birds entered the ticket lottery ...
Once you've submitted an application, you'll be placed on a waiting list. If you're lucky enough to get tickets, you'll be contacted by The Tonight Show at least two weeks before the show.
Those awarded tickets must present a photo ID with date of birth the night of the show and arrive by 9 p.m. Anyone under the age of 16 is not permitted to the show.
The live show will be Feb. 4 at the Orpheum Theatre following Super Bowl 52 on KARE 11.