MINNEAPOLIS -- Law enforcement officers may have an easier time getting around during the Super Bowl thanks to utility vehicles provided by Polaris.
Polaris Government and Defense, a division of Polaris Industries Inc. is providing 10 new RANGER XP 1000 EPS Northstar HVAC Edition side-by-side vehicles for the Minneapolis Police Department–pending Minneapolis City Council approval.
The tailored patrol vehicles are fully-enclosed, heated and include law enforcement lights.
According to Sgt. Mark Klukow, officers already have 10 Polaris Police RANGERs that they use for a number of reasons including parades and patrolling in urban areas. This will double their fleet during the Super Bowl.
"The perimeters that have been placed around the stadium, the NFL standard perimeter, and/or the convention center... to get around those and to maintain the security of some of these areas, these are the tool to get that done," Sgt. Klukow said.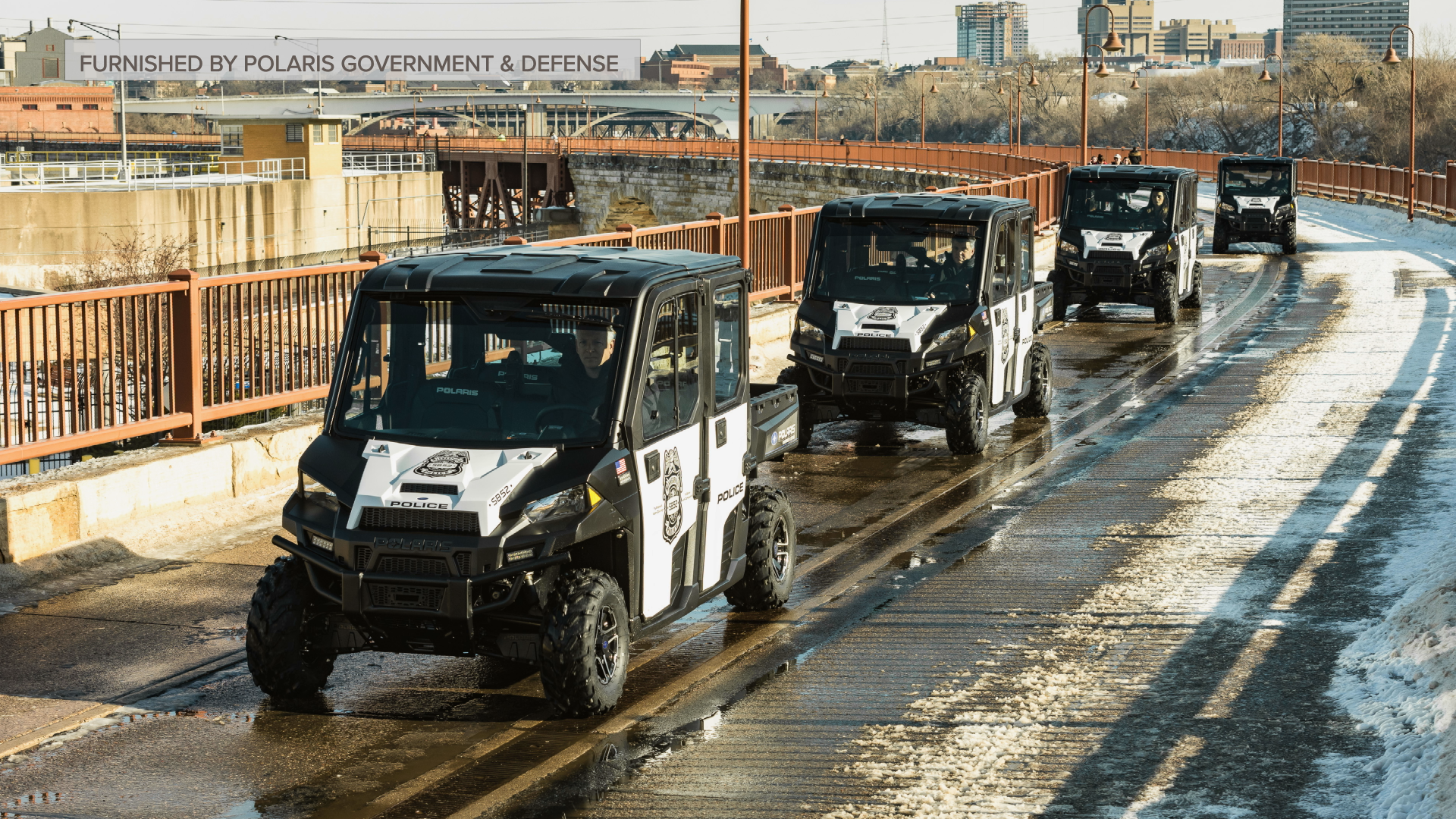 Polaris is providing the Police RANGERs through the Super Bowl, free of charge. After that, they can either sell them to MPD or other entities.
The RANGERs are regularly used by police and fire departments across the country for urban patrols and crowd control because they are easy to maneuver on sidewalks and curbs. They're also able to navigate in the snow and could be used for rescues--accessing areas that other vehicles can't reach.
"If we have thick snow, like we're getting today, we'll be able to come and go and get up and down curbs and get ourselves to where we need to be," Sgt. Klukow said.
He added, "Definitely in calls for service, our officers will be able to move through and get at least our initial responders on the scene of any 911 call that needs the police."
Polaris Government and Defense is also providing three Fire RANGERs for the fire inspector.
Polaris is a founding sponsor of the Minnesota Super Bowl Host Committee.
RANGERs and Polaris GEM electric vehicles will also be used as a shuttle service for the Bold North Zipline across the Mississippi River.
On February 3, Polaris UpsideDowntown will feature professional snowmobile athlete Levi LaVallee performing a backflip over Nicollet Mall as part of Super Bowl LIVE presented by Verizon.