ST PAUL, Minnesota — With two days to go until Kaleb Lockman's sixth birthday party, only two people had RSVP'd out of his whole class.
"That's the worst fear is having no one show for his birthday," said Kaleb's mom, Amy Lockman of Oak Grove.
When Lockman wasn't sure if anyone would show up, she reached out to the Minnesota Wild letting them know that all Kaleb wanted for his birthday was to meet Jason Zucker and to eat cake with him.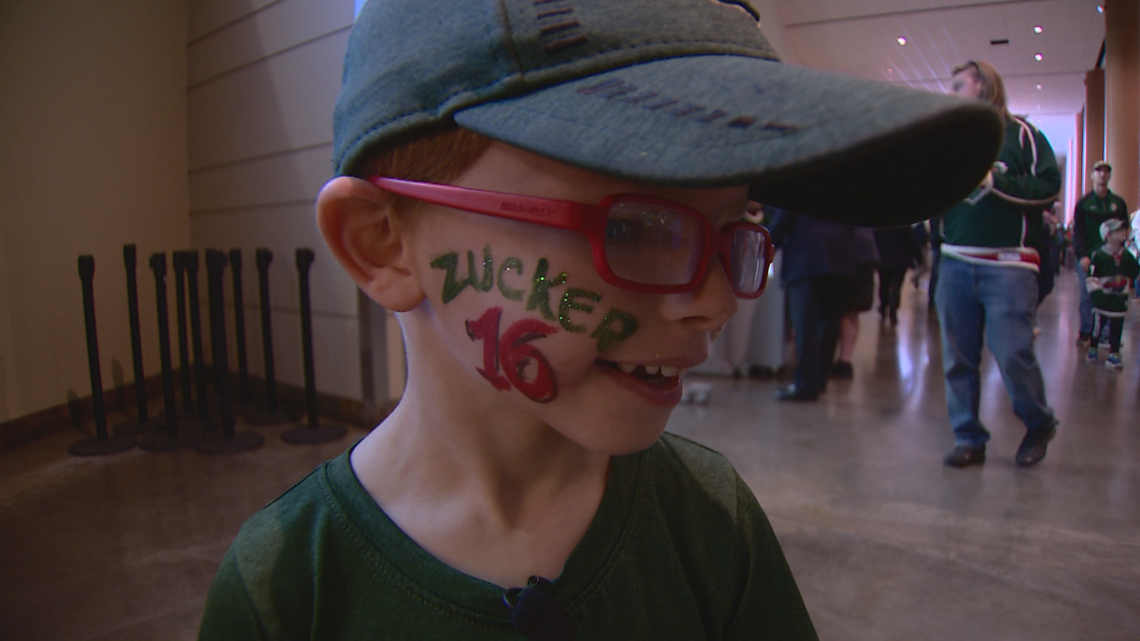 "He has autism and his favorite sport is hockey. From the day he was one-and-a-half, I swear everything was 'Let's go Wild! Let's go hockey!'" Lockman recalled.
Meanwhile, Lockman also sent another email out to Kaleb's teacher, hoping more parents would RSVP. With one day to go until the party, the RSVPs started coming in and Saturday 20 kids celebrated Kaleb's birthday with him.
The next day, the birthday celebrations continued for Kaleb when the Minnesota Wild invited him and his mom to Sunday's game against the Montreal Canadiens.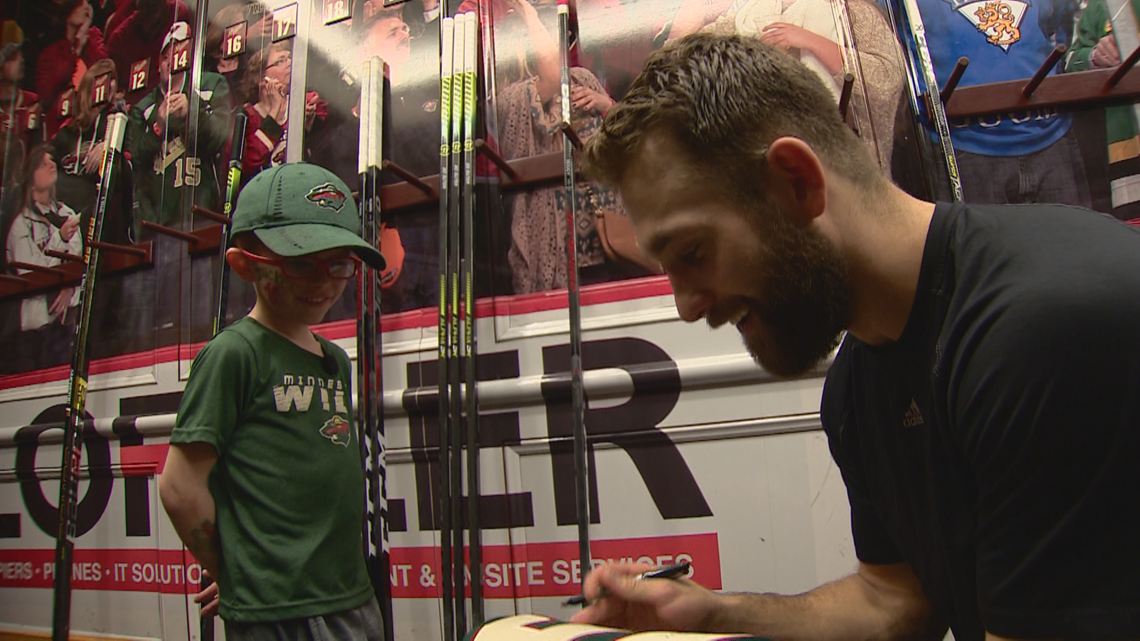 Kaleb plays for Minnesota Special Hockey and says he wants to be a hockey player when he grows up.
With the #16 and "Zucker" painted on his cheek, Kaleb and his mom celebrated a Wild win.
The surprises continued with Kaleb getting to meet Zucker in the locker room after the game.
"How you doing, buddy?" said Zucker, as he greeted Kaleb. Zucker then signed one of his jerseys, placing it over Kaleb's head.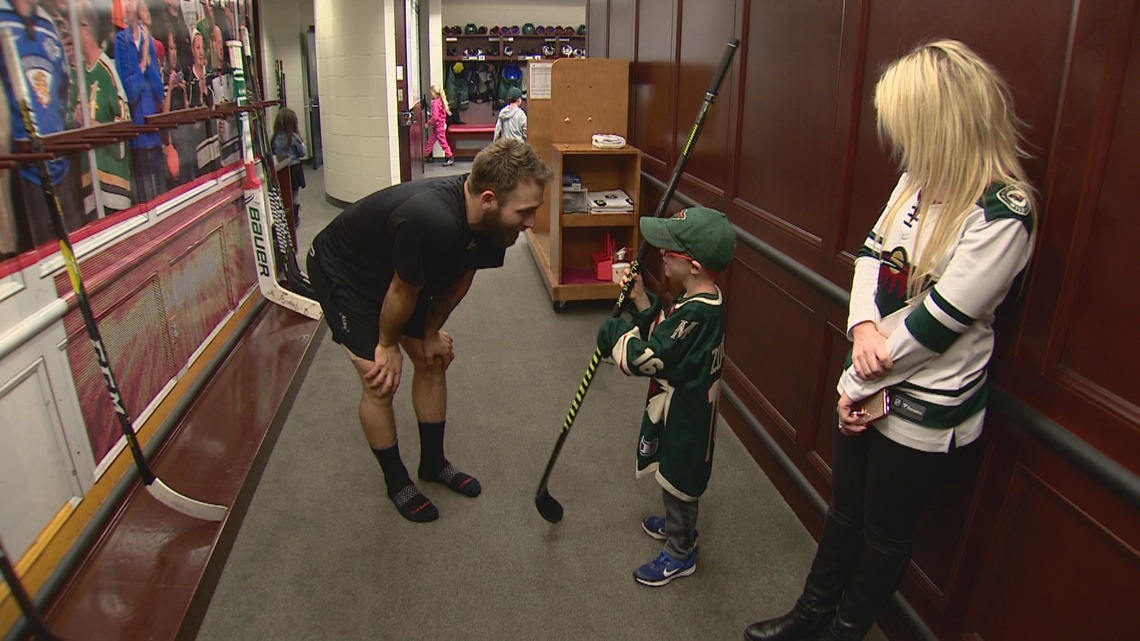 Zucker then gave Kaleb one last birthday surprise, giving him the hockey stick he used to score the team's first goal on Sunday.
Lockman hugged Zucker before saying, "Thank you for making his birthday."
Kaleb turns 6 on November 11.