ST PAUL, Minn. — Two anglers have serious bragging rights after landing big fish that landed them in the Minnesota records books.
The two men, Billy King of Oklahoma and Ethan Rasset of Minnesota, now can lay claim to catching the largest whitefish and the largest golden redhorse, respectively.
King was up in Minnesota getting a taste of ice fishing for the first time on Lake of the Woods when he pulled up a 13 pound, 9 ounce whitefish. "This turned out to be the trip of a lifetime and I have to say that everyone was so nice. Not just in relation to the potential new state record but everyone was so polite and welcoming. It made the trip all the more enjoyable," King said of his Minnesota ice fishing trip.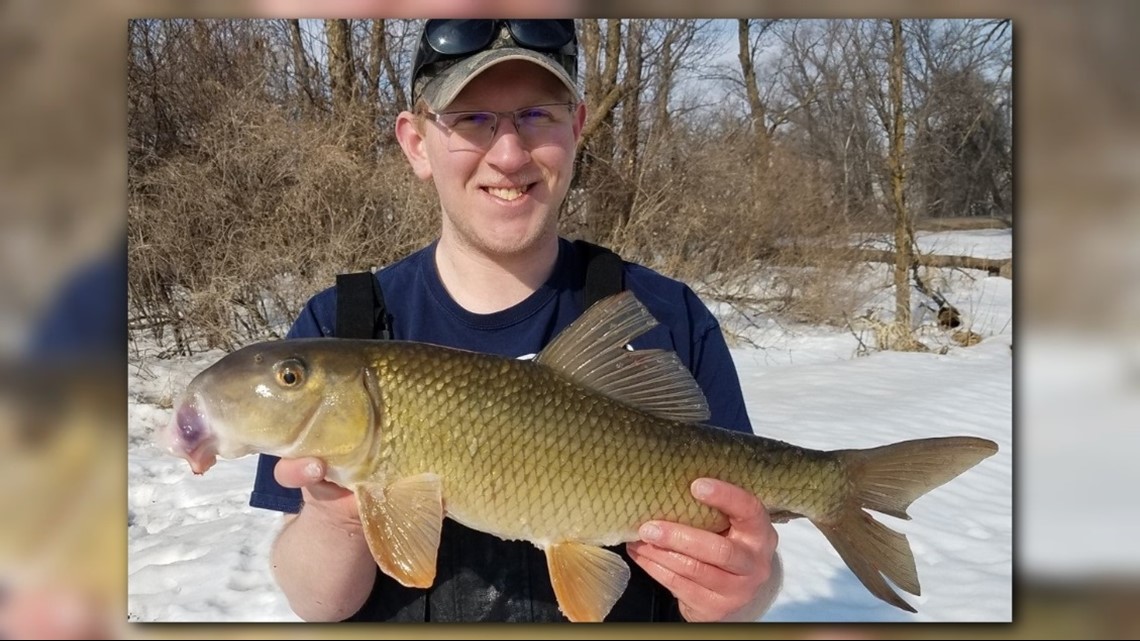 Rasset can lay claim to a rare feat in fishing... he actually topped his own record. He was fishing with a college friend on the Otter Tail River in late march when he reeled in a 4 pound, 13 ounce golden redhorse. That fish topped his previous record holding fish that weighed in at four pounds, eight ounces. "Very few people can say they have broken a state record twice!" Rasset exclaimed.
Current records and information about how to submit documentation for a record fish are available at the MN DNR website.