An oft-photographed symbol of Minnesota's North Shore is no more, after this weekend's powerful winter storm toppled the sea stack at Tettegouche.
Minnesota Public Radio (MPR) News reports that the stack was all that remained of a naturally formed stone arch which connected the stack with a nearby cliff. The arch collapsed in 2010, leaving the stack standing alone.
The surviving sea stack was about 15-20 feet high and about 8 feet in diameter, interpretive naturalist Karl Mead at Tettegouche State Park told MPR.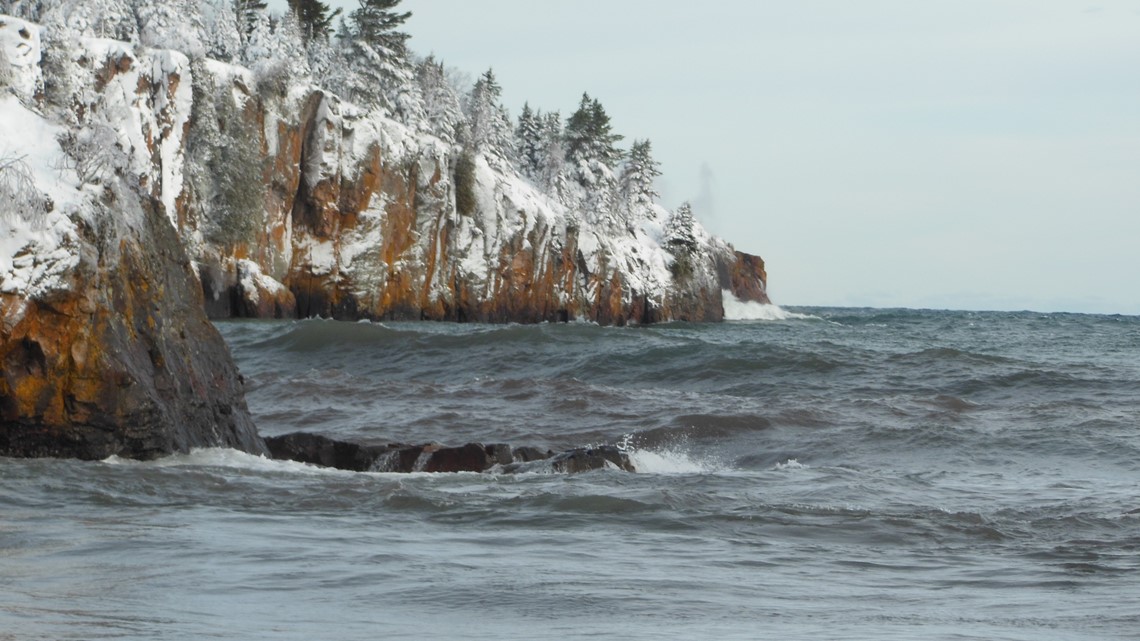 A picture taken Saturday by photographer Brandon Rubner showed huge Lake Superior waves crashing on the landmark. At daylight Sunday morning someone noticed the sea stack was gone, apparently a victim of the storm that unleashed huge waves and winds that were gusting in excess of 50 mph.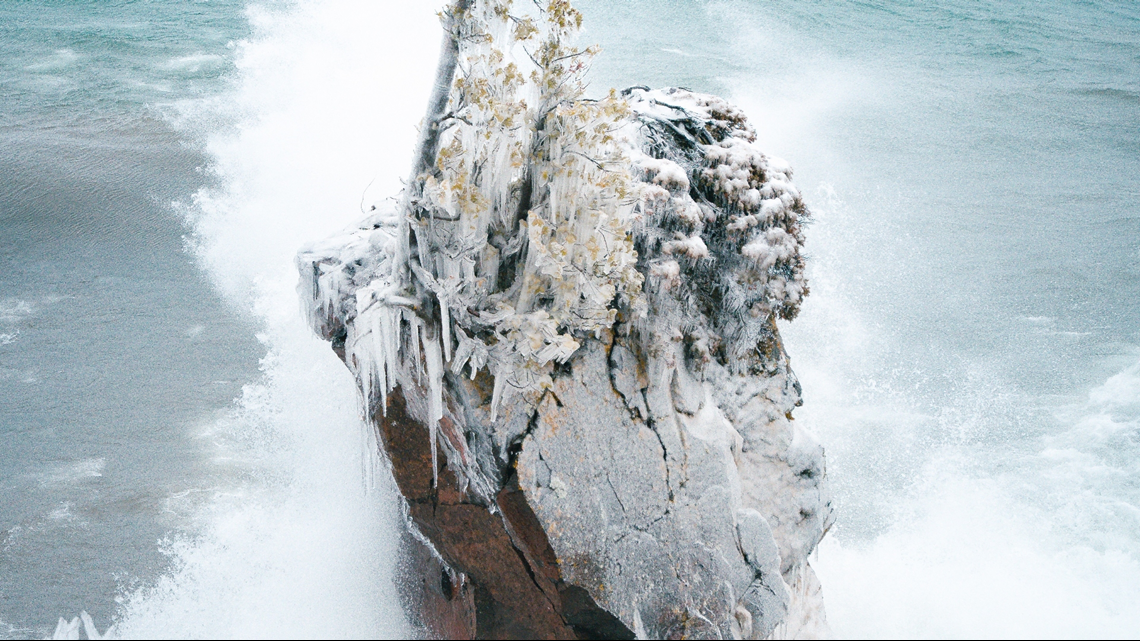 Naturalist Mead is predicting "some good ice formations along the shore" following the storm, but warns photographers and other visitors to use caution on icy trails. "If people are going to go check them out, they should really be careful and wear Yaktrax and let people know where they're going," he said.