Chris Doleman liked to keep things light.
Whether it be in the meeting rooms or the locker room, Doleman was always good for a smile.
And he'd wear it right back.
"Every time I had a conversation with him, he always had a smile on his face," said KARE 11 anchor Randy Shaver of Doleman, who died on Tuesday after battling glioblastoma for almost two years. "He was just one of those guys that was a genuine nice guy."
Shaver was front and center when Doleman was first introduced as a member of the Minnesota Vikings. Well, sort of.
According to Shaver, on the day of the 1985 NFL Draft, he was standing by at the airport waiting for the pick to come in.
Once the Vikings selected the former University of Pittsburgh standout, Shaver got to work.
"Once that was announced, they booked myself and a photographer on a flight to Pittsburgh, not knowing if we were going to find him, not knowing what the situation was going to be," Shaver said.
When they landed in Pittsburgh, Shaver hopped on a pay phone and began dialing.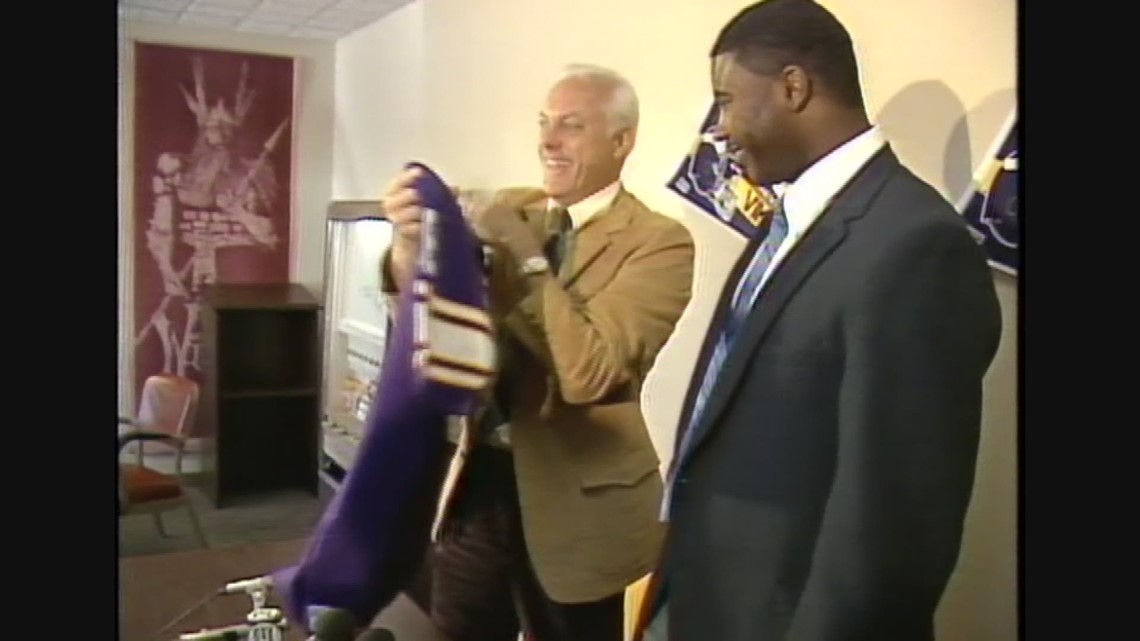 "They said 'Yeah, he's got a news conference in an hour-and-a-half,'" Shaver said. "And that was was my first chance to meet him."
It was the beginning of a Hall of Fame career, that included 249 games played, 157½ sacks and three All-Pro selections.
His 150½ sacks in the regular season puts him fifth on the NFL's all-time sacks list.
"He never missed a practice. I missed thousands. He's never missed a game. God knows how many I've missed." said former teammate Keith Millard. "He an incredible athlete. Size, speed-wise, (he's) second to none."
Millard played six seasons with Doleman, including a historic season in 1989 when the two battled back and forth to end the season as the league's sacks leader. It came down to the final week when Doleman recorded four sacks to edge out Millard for the sacks title.
"He got four sacks on Anthony Munoz, of all people, to pass me up," Millard said. "So he kept it true, he kept it real."
Doleman was inducted into the Vikings' Ring of Honor on 2011 and then selected to the Pro Football Hall of Fame the following year.
But to Doleman's teammates, his legacy transcends his accomplishments on the field.
"He was a great teammate," Millard said. "... He brought the best out of me, I know that, and he brought the best out of all of us."