Decades of dominance: The rise of the Shattuck-St. Mary's hockey program
Located in Faribault, Minnesota, Shattuck-St. Mary's has helped develop some of the best skaters to ever play the game.
David Griswold, KARE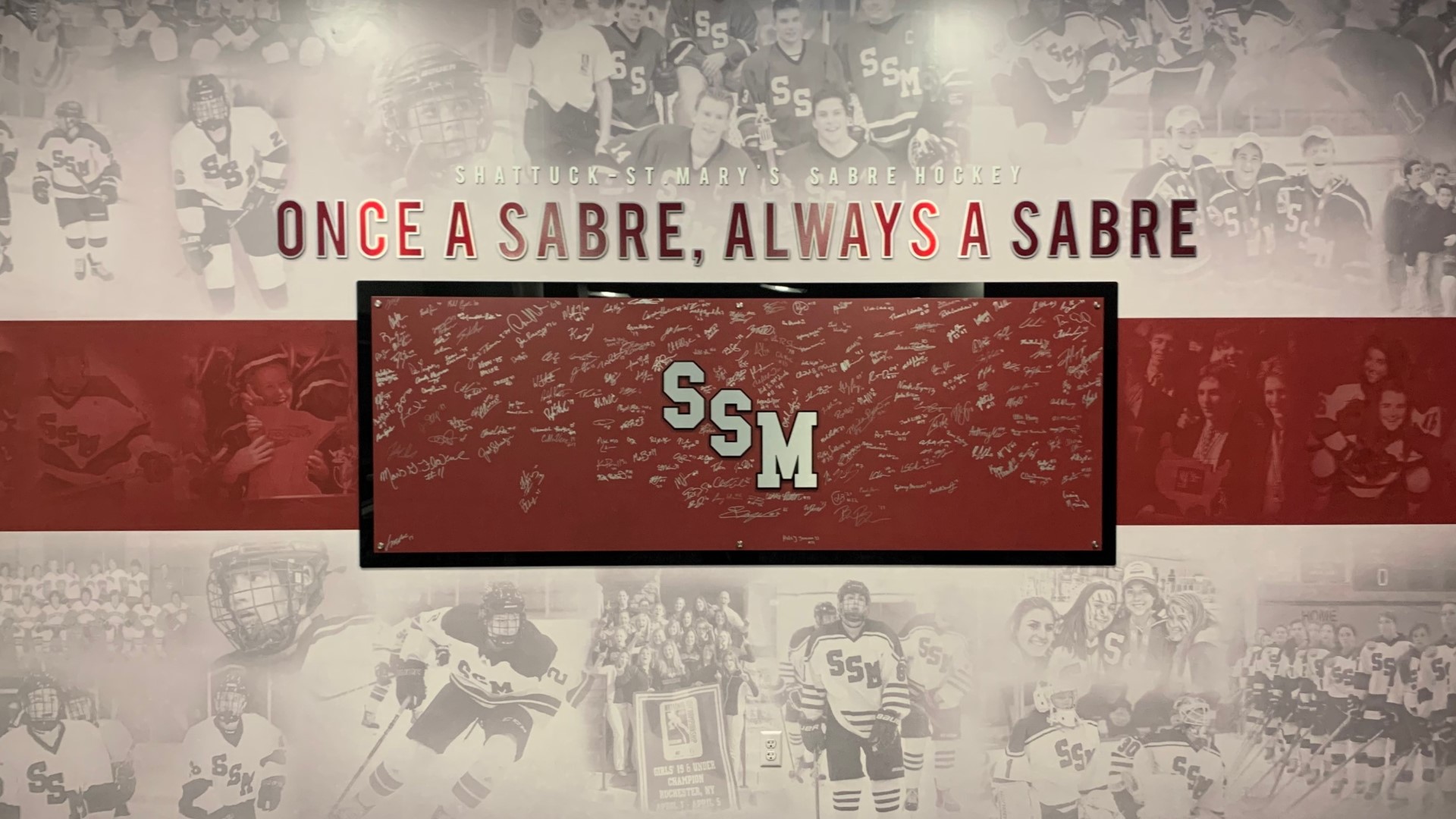 Tucked away in a city of about 25,000 people sits a campus that was once home to some of the greatest hockey players to ever step onto the ice.
Before Sidney Crosby was selected first overall in the 2005 NHL Draft or Jocelyne Lamoureux-Davidson sent shockwaves through the world with one of the most memorable shootout goals in U.S. women's hockey history, they were lacing up their skates at Shattuck-St. Mary's.
Located along the Straight River in Faribault, Minnesota, Shattuck-St. Mary's has become a hockey factory known for helping mold some of the world's premier players over the past two decades. Crosby, Zach Parise, Kyle Okposo, Nathan MacKinnon and Jonathan Toews have all carved out well-established careers in the NHL, while Amanda Kessel, Brianna Decker and the Lamoureux twins – Monique and Jocelyne – all played pivotal roles in helping the United States capture gold in the 2018 Winter Olympic Games.

"Reflecting back on it, the most pivotal moment of my hockey career was coming here and attending Shattuck-St. Mary's, being around these incredible coaches who have so much knowledge of the game," said Decker, who was hired last year to be the girls' associate head coach and a special advisor for the hockey program. "Now, being back here, these kids have that opportunity to learn from all these coaches as well. But the main thing here is that you're surrounded by incredible talent, and your peers are unbelievable at what they do."
The talent surrounding Decker at the time was second to none, giving her the opportunity to share ice with the Lamoureux sisters and Kessel, who Decker knew even before attending Shattuck-St. Mary's.
"We grew up playing together and against each other quite a bit, being both from Wisconsin and only being about an hour apart," Decker said. "When I decided to come here, she was like, "Alright, maybe this is the right move for myself." Playing here with her was awesome. She's one of the most skilled players I've ever played with."
And it wouldn't be the last time the two played together.
History of Shattuck-St. Mary's
:
Long before the school began producing hockey icons, Shattuck-St. Mary's started as an Episcopal mission school and seminary. Rev. Dr. James Lloyd Breck rented a small building back in 1858 to serve as a school for 45 boys and girls, and six divinity students, both Native American and white. Benjamin Whipple was named the school's first Bishop and eventually took the reins from Breck in 1860.
The school moved on from that small rented-out building and relocated to a spot along the Straight River, where it became a boarding school. An English divinity student who had recently fought in the Civil War returned to the school in 1865 and introduced the boys to military drills – using sticks in place of rifles – paving the way for a military program that would last until the mid-1970s.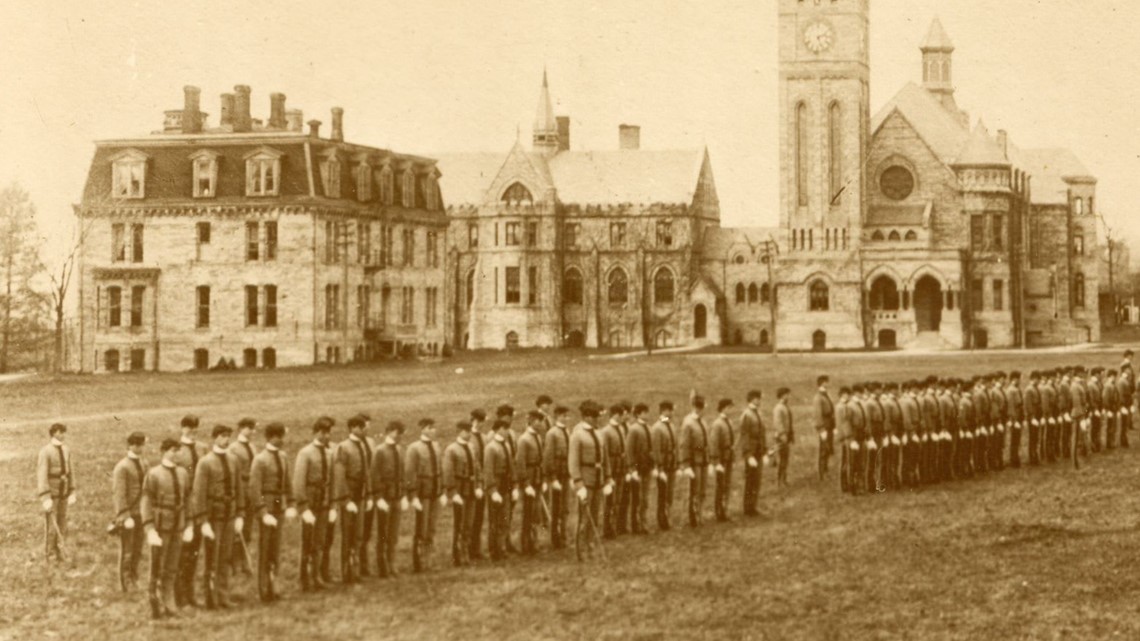 In that time the institution grew, with Shattuck Hall being built for boys and St. Mary's Hall serving as the girls' school. Both programs continued to outgrow their facilities, and more buildings were constructed to make room for the additional students.
Dr. James Dobbin, who succeeded Breck and served as Rector of Shattuck School in 1914, played a major role in the construction of several of those buildings, including the first Whipple Hall and Shumway Hall. The latter was named after Augusta Shumway, a Chicago woman who funded the Chapel of the Good Shepherd despite losing almost everything she had in the 1871 Great Chicago Fire. It wasn't until 1972 that Shattuck, St. Mary's and St. James – a school founded by Dobbin back in 1901 – merged to become what is now known as Shattuck-St. Mary's.
"We still have a lot of very active alums from when the school was a military school and they tell us wonderful stories about attending school when Shattuck-St. Mary's was a military school," said Associate Head of School Courtney Cavellier. "I hear some real fond stories about how a military education at the time really helped these young men grow up and really become strong adults contributing to their communities."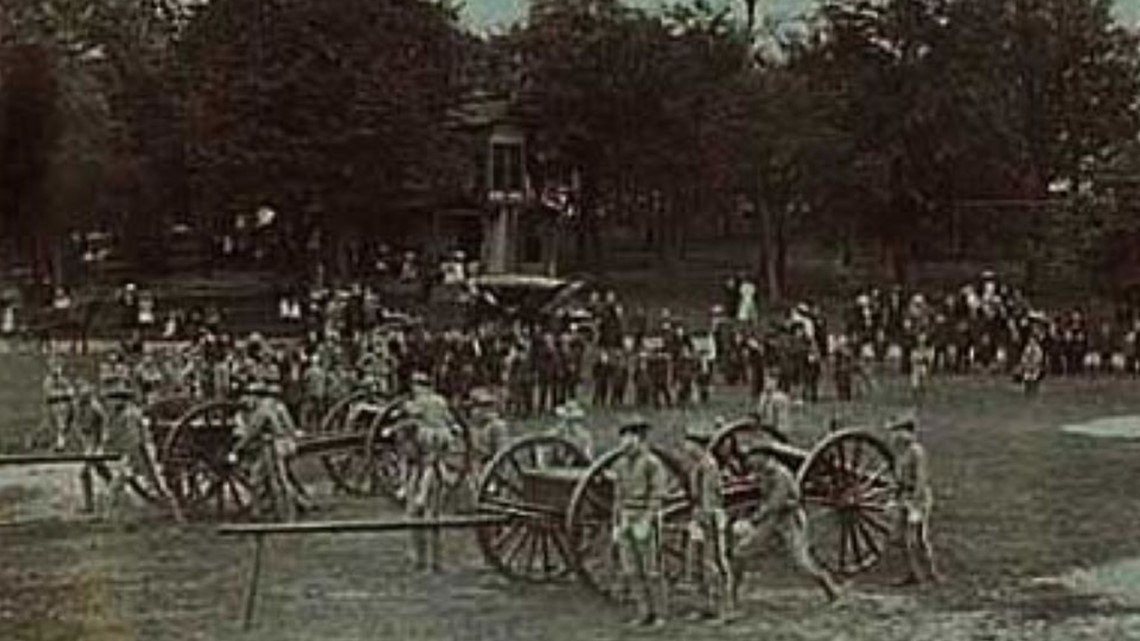 Several top-ranking officials in the armed forces, as well as a handful of politicians, were enrolled in the military program at one point, including former Attorney General and State Senator Skip Humphrey – the son of former Vice President Hubert Humphrey – and Richard Moe, the former chief of staff to the vice president during Walter Mondale's term. Academy Award-winning actor Marlon Brando also attended the program in the early 1940s but was expelled prior to graduation.
After the military program was discontinued in 1974, the St. James campus was sold and the school shifted to teaching middle schoolers on the St. Mary's campus and high schoolers at Shattuck.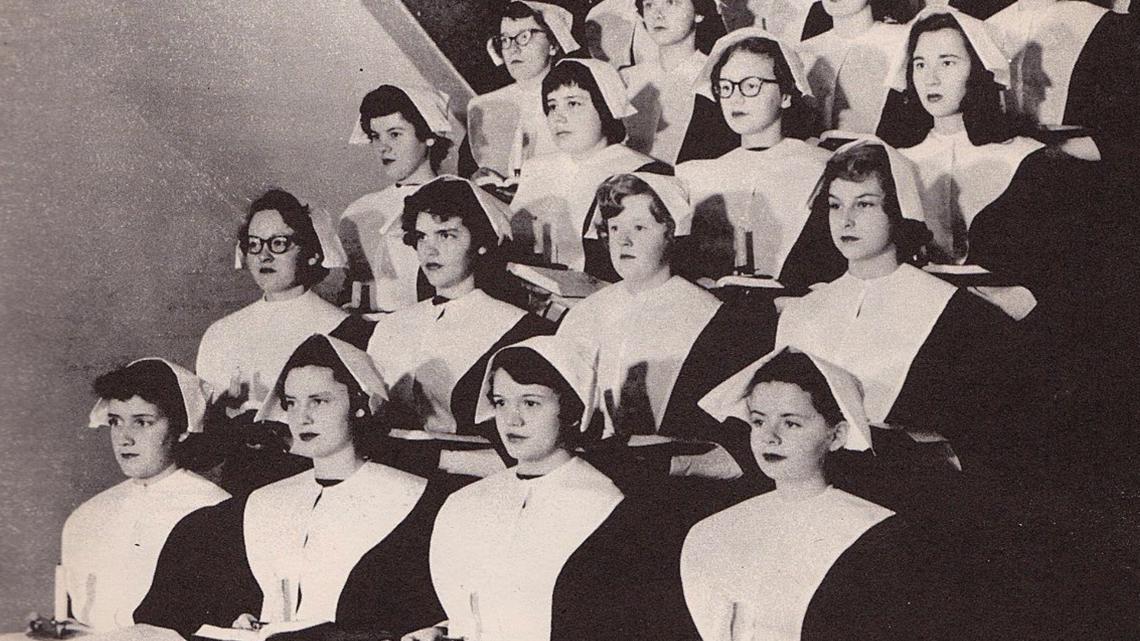 The absence of a military program would soon weigh heavily on the institution as enrollment numbers started to decline, which led to serious concerns surrounding the school's future. Seeking a new direction, the school looked to local hockey legend Craig Norwich to help ignite a program that would later lead the institution to its next chapter.
"It's part of our philosophy to be looking at the opportunities that are right here with us," Cavellier said. "Obviously hockey's a really important part of Minnesota culture, and when you look at our location and the facilities we had at the time, that became a really logical option for us to look into."
The evolution of the Shattuck-St. Mary's hockey program
:
Norwich was known locally for playing both in the WHA and NHL from 1977 to 1981. He spent time with the Cincinnati Stingers of the WHA, before playing two seasons in the NHL with the Winnipeg Jets, St. Louis Blues and the Colorado Rockies – now the New Jersey Devils. He later skated stints in the American, Swiss and Italian hockey leagues before retiring.
Shatttuck-St. Mary's hired Norwich in the early 90s to help get its fledgling hockey program off the ground, naming him both director of hockey and the team's head coach. At that time, Norwich joined forces with another local legend, Jean-Paul Joseph-Louis Parise – better known as J.P. Parise – to help garner attention for an up-and-coming program seeking top-tier talent.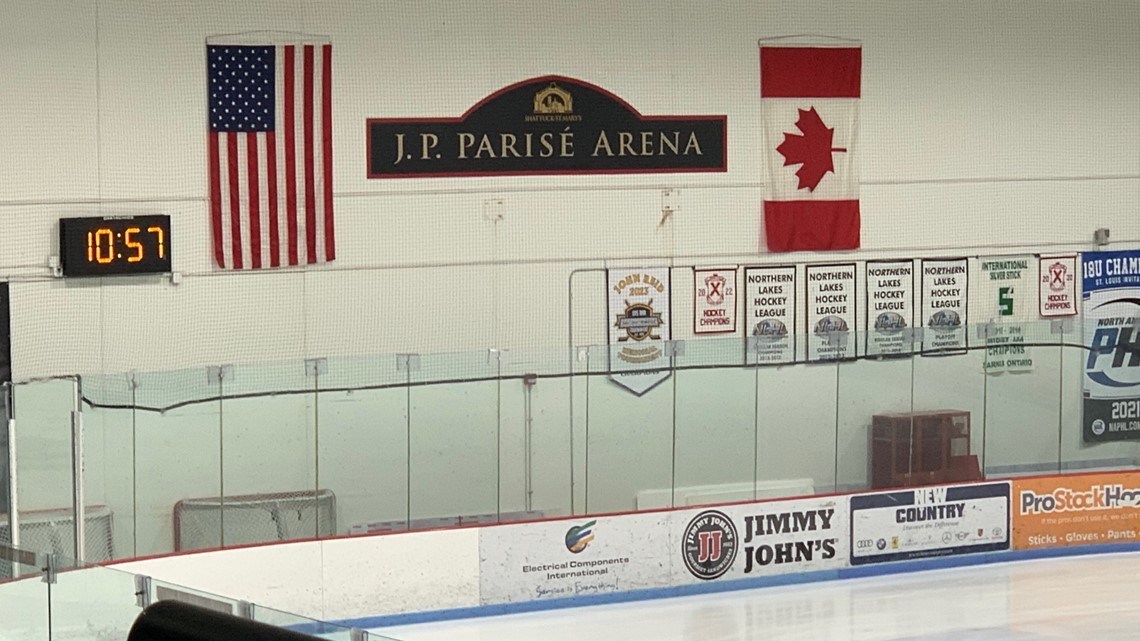 "That was for sure on Craig's list," said Tom Ward, current director of boys hockey and boys head coach. "Craig's one of the greatest high school players to ever play hockey in the state of Minnesota, so he's got some cache. … J.P. had just finished his time with the North Stars, and just through the hockey world, (Norwich) had run across (J.P.), who had two young boys … so it worked for him to come down."
J.P.'s two young boys were Zach and Jordan, who would both go on to play collegiately at the University of North Dakota before turning pro – Zach in the NHL (New Jersey Devils, Minnesota Wild, New York Islanders), and Jordan in the AHL, EHL and a handful of European leagues.
Mike Eaves, another former North Stars player who had recently retired, and former IHL and CHL player Gordie Stafford also had sons with exceptional potential – Patrick Eaves, Ben Eaves and Drew Stafford – so bringing them into Shattuck-St. Mary's ensured a future for the program.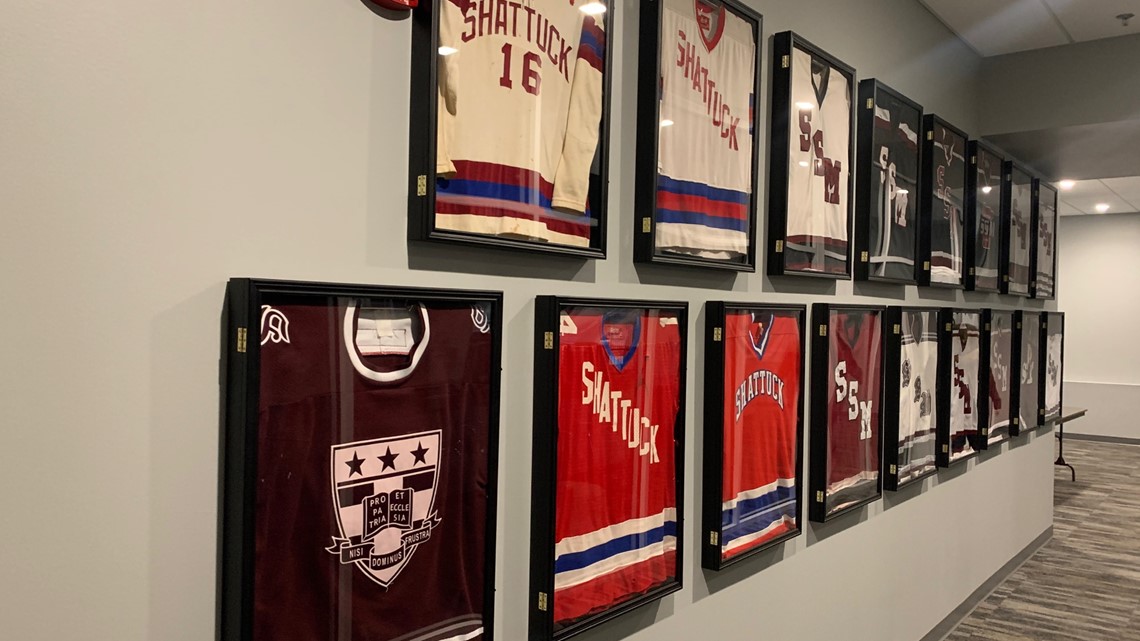 "We had this kind of built-in stabilization of good talent, and like any sport, these kids know who the other good players are," said Ward. "So, they do kind of migrate to each other."
Among the first players to migrate was Alaskan goalie Ty Conklin in the early 1990s.
Conklin, a 1994 graduate, went on to become one of the first major talents to help shine a national spotlight on the program. He went on to play three seasons at the University of New Hampshire before signing with the Edmonton Oilers in 2001. Conklin played 11 seasons in the NHL, finishing with a career 2.69 goals-against average and a .906 save percentage.
Joe Corvo graduated from Shattuck-St. Mary's one year after Conklin and played in more than 700 games in the NHL over 11 seasons.
The trend continued from there.
In the early 2000s, players like Crosby, Zach Parise, Patrick Eaves, Drew Stafford, Jack Johnson and Jonathan Toews all spent time at Shattuck-St. Mary's, cementing the institution's place as one of the nation's top prep schools for hockey. The boys' program won nine U-17/U-18 USA Hockey national championships between 1999 and 2014, including three in a four-year span.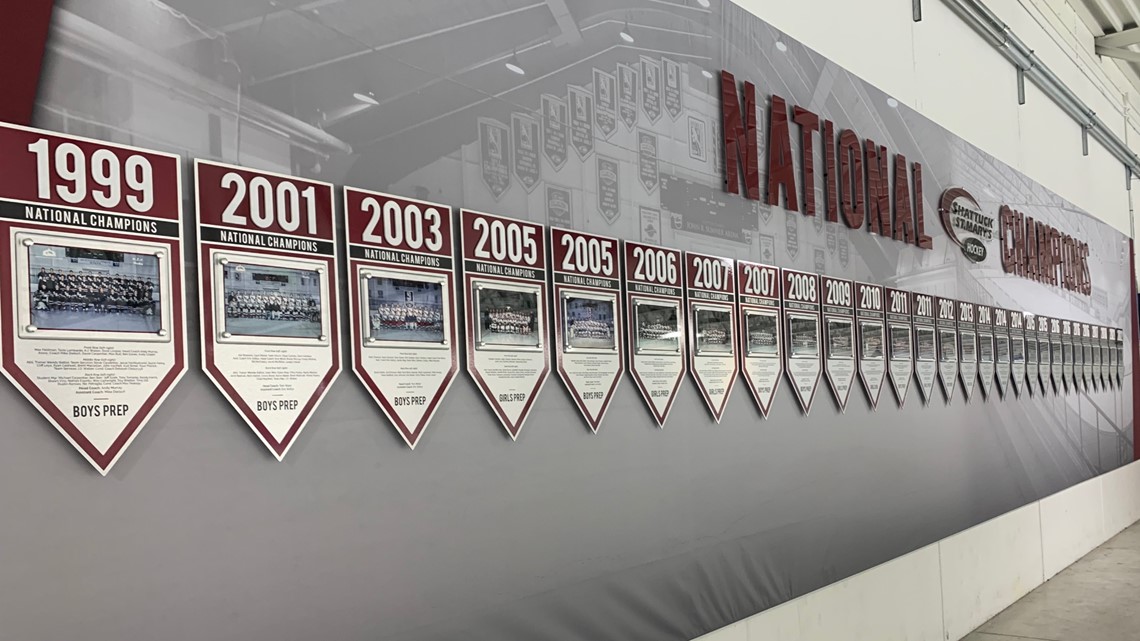 "As a coach, you just kind of stay out of their way," said Ward, reflecting on some of the talent he's coached over the years. "The good ones are hungry, though. The good ones are keen on getting better. … they're begging you to help them, and that's what all the good ones have done."
Crosby has gone on to become one of the best to ever play the game. Drafted first overall by the Pittsburgh Penguins, Crosby has won three Stanley Cups and is a two-time league MVP (Hart Memorial Trophy). He also won the Conn Smythe Trophy – the most valuable player in the playoffs – in both 2016 and 2017, and led the league in total points in 2014 and 2017. He is currently 15th on the NHL's all-time points list – the most of any active player – and could finish his career among the top 20 goal-scorers of all time.
Jonathan Toews has also won three Stanley Cups – all with the Chicago Blackhawks – and was the second-youngest player to win the Conn Smythe Trophy in 2010. Parise has played 18 seasons in the NHL, including a nine-year stint with the Minnesota Wild. He currently has the third-most goals of any active American player.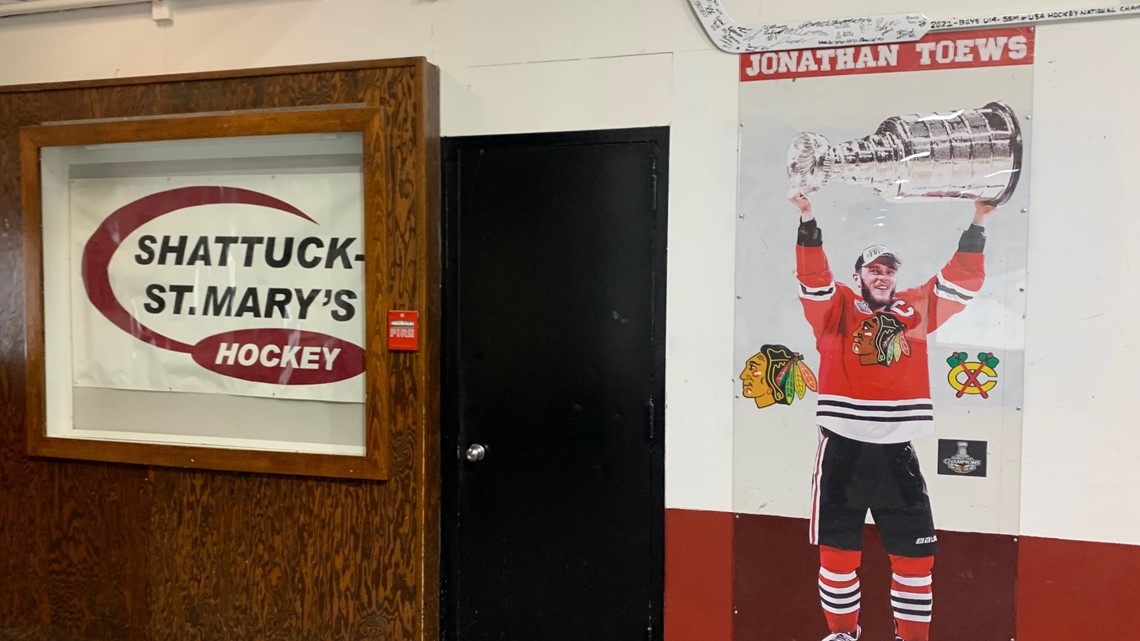 Patrick Eaves spent 14 seasons in the NHL, Drew Stafford played 12, and Jack Johnson (currently with the Blackhawks) is fresh off a Stanley Cup run with MacKinnon and the Colorado Avalanche.
"We don't put (captain) letters on our sweaters for a reason because everybody is supposed to be a captain, everybody is supposed to take on that responsibility," said Coach Ward. "And I'm super proud of these guys that move on and play in the (NHL) because a lot of them wear letters on their sweaters at some point in their career when they get there. … In that league, to have a letter on your sweater is an honor."
Crosby, Toews, MacKinnon and Parise are just a few to go on to wear those letters.
In the mid-2000s Shattuck-St. Mary's girls' program won three straight U-19 national championships from 2005 to 2007, while adding five more titles between 2009 to 2018. Monique and Jocelyne Lamoureux played on the school's first three national championship teams, the last while skating alongside Decker and Kessel. Kessel and Decker teamed up to win another national championship in 2009 before the four players reunited nine years later in PyeongChang.
During the 2018 Winter Olympic Games, the U.S. won two of its first three games in pool play to earn a spot in the semifinals, where it beat Finland 5-0. Canada, the only team to beat the U.S. in pool play, defeated the Olympic Athletes from Russia 5-0 to set up a rematch with the Americans in the gold-medal game.
Hilary Knight gave the U.S. the early advantage in the championship game with a goal in the first period, but Canada responded with two goals in the second to take a 2-1 lead into the third. Monique Lamoureux delivered the equalizer in the third period to send the game into overtime, where both teams were held scoreless to set up a shootout.
With each team scoring twice in the first five rounds of the shootout – Kessel being one of those goal scorers – Jocelyne Lamoureux faked a shot from the slot and slipped the puck around the glove of Canada goalie Shannon Szabados to give the Americans the advantage.
"I remember her incredible move, and before she came through the line for the high-fives, I pointed at our goaltender (Maddie Rooney) and I was like, 'This is your turn to stop this puck,'" Decker said.
Rooney obliged, stopping Canada's Meghan Agosta to secure the first U.S. gold medal in women's hockey since 1998.
"It's such a hard moment to describe because everything you've done over your career – and then you finally win it – it feels awesome," said Decker. "Two of my brothers and my dad were there, and it was incredible seeing them after the game. Once you have that gold medal around your neck, you never want to take it off. I don't think it came off for about 10, 15 days on our tour when we came back to the U.S."
The win was a monumental moment, not only for U.S. women's hockey but for a Shattuck-St. Mary's program that helped develop some of the stars who made gold possible.
"It's interesting because when you're in it – when you're (at Shattuck-St. Mary's) and then you move on to college – you're just kind of on your hockey journey. You don't realize how much of an impact you have on different places that you play," said Decker. "Even with USA Hockey, we're just in it – we're on to the next game, we're onto the next tournament, we're trying to win the next big thing. Now, being back here, I feel like I have realized the impact the Lamoureuxs and Kessel and I kind of had coming through here."
Building a legacy
:
Creating – and maintaining – the hockey program's legacy took years of dedication. The extraordinary level of commitment required to wear a Shattuck-St. Mary's sweater helped transform an up-and-coming program into one of the top prep schools in the nation.
The teams don't play a traditional high school hockey schedule, instead sharing ice with some of best the teams from around the world which involves taking road trips from Illinois to Canada. The boy's team even spent some time in France back in November playing some of the region's top teams, including a 20U All-Star team that they beat 7-0.
"To say that this is the best place for everybody would be a lie," said Ward. "If I was that age, I could have never done this. … It takes a unique family, unique kids to come here and like it."
Both the boys and girls teams play an extensive hockey schedule, logging between 40 and 50 games a year, but it's not just the competition that makes Shattuck-St. Mary's unique.
"My freshman year, I lived at the middle school so I got on the bus every single morning (for 6:50 a.m. practice)," said Decker. "It changed a little bit (as I got older), depending on what dorm I was in, but I do remember the walks in the morning to the rink from the upper school to the sports complex. The Lamoureuxs and I roomed together one year, so we were just like three little penguins walking in a line to the rink in the morning."
Like penguins, they had to endure a few frigid strolls along the way.
"We switched who had to take the lead because it was so cold and windy," Decker said with a laugh. "But practice in the morning was honestly the best time."
For Decker, the daily routine and expanded schedule weren't the only factors taking her game to a new level. She also credits her teammates and coaches for their guidance along the way. Now, as a coach herself, she's able to pay it forward with the wisdom she's absorbed, not only from her time at Shattuck-St. Mary's but from her entire journey as a player.
"These girls want to be the next Lamoureux twin, they want to be the next Amanda Kessel," said Decker. "So, it's cool to be back here and help them recognize ... this is what it's going to take."
PHOTOS: Shattuck-St. Mary's
Watch the latest sports videos - from high school hockey to the Minnesota Vikings and everything in between - in our YouTube playlist: