BURNSVILLE, Minn. — The slopes at Buck Hill provided the perfect training ground for the upcoming Alpine Snowboard World Cup.

"It's hard for Europeans to train anywhere right now because the snow conditions aren't that great," said Michelle Dekker.
She's a two-time Olympian from the Netherlands. The 23-year-old has been working out in Burnsville as she gets ready for the World Cup.

"The feeling of carving and going fast on the board—it just feels amazing," Dekker said.
Robby Burns is a member of the U.S. men's squad.
He's a snowboarding veteran who summed up the sport in these words, "I always call it poetry in motion. I'm not a poet or good at writing words but I can write on the snow and do it on one of these snowboards."
This will be the first World Cup event for Minnetonka's Lily Janousek who is one of two women representing the United States.
"This is the beginning of what I've wanted for so long. It's incredible and I'm so excited to have this opportunity. I'm so grateful for it," Janousek said.

The Minnetonka High School junior started out as a cross country skier before making the switch to snowboarding.
"It's so hard to explain why I feel such a connection with it. Just the adrenaline of racing, always trying to push your limits, being totally invested in your dreams and everything it's incredible," she said.
The 17-year-old is driven to succeed by riding in the memory of her former coach Meghan Graham who passed away last year.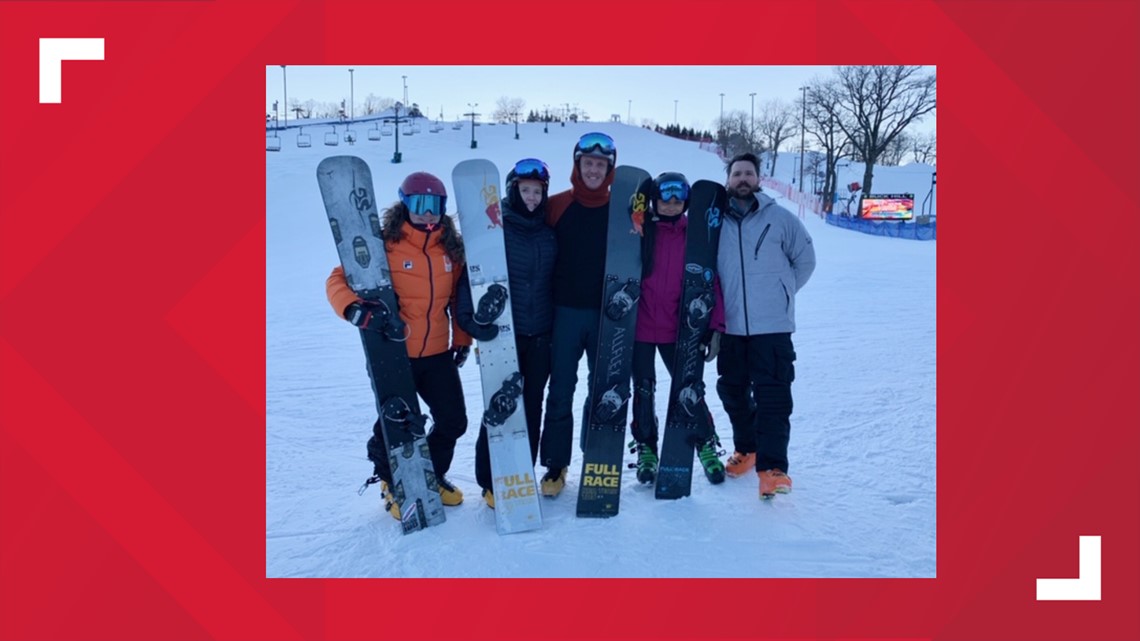 American snowboarder Lynn Ott also joined Janousek, Dekker and Burns for a few weeks of training at Buck Hill.
They will all be competing in the 2-day World Cup event on February 29 and March 1 at the Blue Mountain Resort in Blue Mountains, Ontario.